TE PAE CHRISTCHURCH Convention Centre has hit a major operational milestone, notching up one year since its first conference.
Since May 2, 2022, the centre has hosted 234 events for more than 129,700 delegates – including 70 conventions, seven exhibitions, 76 banquets, 79 meetings and seminars and two live entertainment events – generating more than NZ$50 million in direct economic value for the city of Ōtautahi Christchurch during that time.
Ross Steele, general manager  of  Te Pae Christchurch, said it had been a whirlwind year but it felt good to reach 12 successful months of events.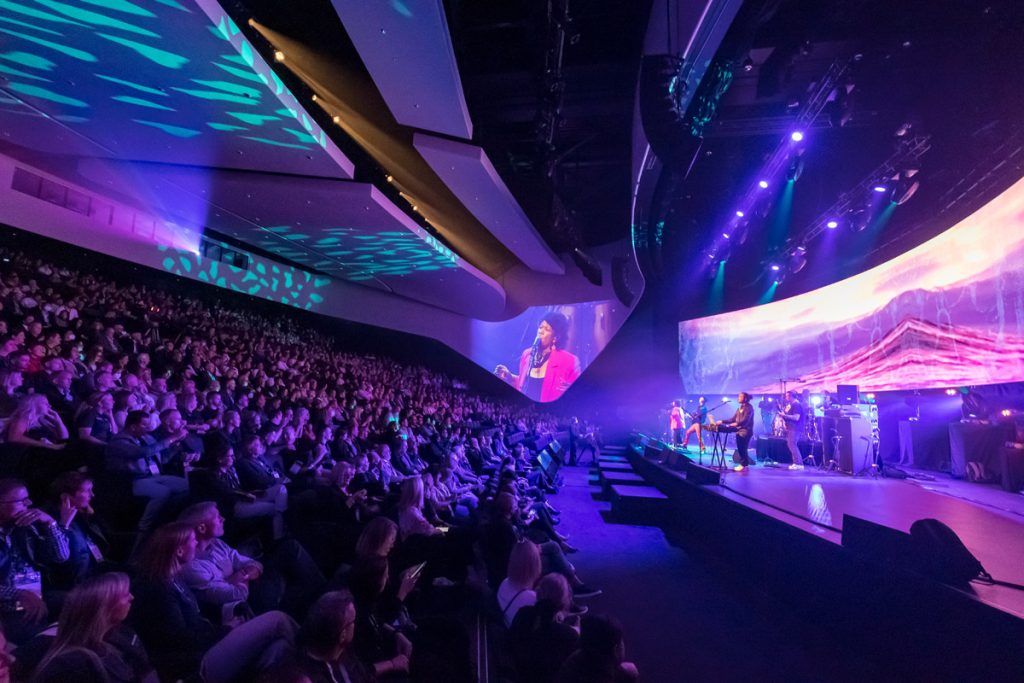 "It's fair to say we had a challenging start with our first events coming just a few weeks after the move to the orange traffic light setting," said Steele, referring to the anti-Covid rules in place at the time. "Since then the team has gone from strength to strength and I'm so proud of their commitment to delivering 234 world-class events over the past year."
With many of the events – including 59 of the conferences – hosted by local and national organisations, Steele said he appreciated the support from New Zealand companies during the centre's inaugural year. "Our team has been so proud to support a number of businesses from around our region, and the country, over the past 12 months."
Taking place just a few weeks after the centre opened for business, Harcourts New Zealand head of events, Jennie Harrison, said creating an event of that scale and complexity required detailed planning, especially as the events industry continued to navigate Covid restrictions and requirements.
Backgrounder… Covid knock-on delays Te Pae Christchurch
"In terms of the actual conference itself, everybody was pleased with how well that went and everybody was really impressed by the building," Harrison said, "One of the resounding comments from the Christchurch locals was how proud they were to have it back in Christchurch and to have it there. People who had come from Auckland to Christchurch were suitably surprised by the high quality of the facilities."
With 200-plus events expected through to the end of the year – including the Harcourts HX2023 national conference – Steele said that while 11 of the conventions hosted in the past 12 months were international events, over the coming year that number would increase and bring added benefits to the city including business growth.
Emma Walsh, marketing and brand experience manager at Oxford Group, which manages several city centre bars, said the opening of Te Pae Christchurch had been a game changer in terms of early week trade.
More… McNulty to manage Te Pae Christchurch-ASM link
"For those conventions that run from Sunday to Wednesday, we've really seen an uptake – there's a lot more people out and about early week, which is really exciting to bring more rhythm into the city," Walsh said.
"We know Friday, Saturdays are going to be busy, there's going to be people out and about. But it's been great to see those Monday, Tuesday nights. They're also a reasonable clientele in terms of spend. Especially for the Australians that come over. They haven't seen the city in a few years, so they spend a bit more on average and per table."