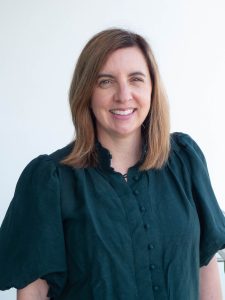 KIRSTIE McNULTY is checking out of managing a shopping centre in Christchurch to a senior role overseeing owner relations with New Zealand's Te Pae Christchurch Convention Centre and venue operators ASM Global.
McNulty was centre manager at Westfield Riccarton and has an extensive background in major asset management and marketing.
John Bridgman, the chief executive of Ōtākaro, which owns the convention centre, said McNulty would manage the new facility's relationship with ASM Global.
"We're confident Kirstie will form a great relationship with Ross Steele and his ASM team who operate the venue," Bridgman said.
"Te Pae Christchurch is a world-class facility and as the owner we are determined to ensure it provides the greatest social and economic benefits for our city."
More… Let's Meet In… Christchurch and Canterbury
McNulty was centre manager at Westfield Riccarton for the past four-and-a-half years, having earlier held assistant manager and marketing manager roles.  She worked in retail management before joining Westfield in 2012.
Recently Te Pae hosted its 100th event since the Covid-related gathering restrictions were lifted in April. In August alone the venue staged 23 events including 12 multi-day conventions.