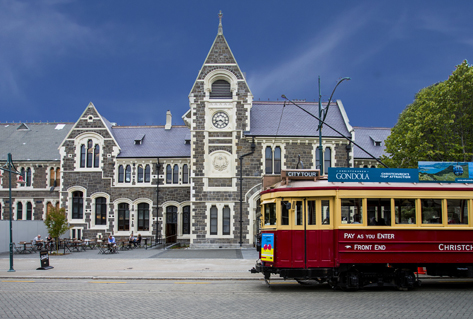 USPs
Christchurch, New Zealand's second largest city, has undergone large-scale restoration following a devastating earthquake in 2011, and its rejuvenation means it's now also the country's newest city. Te Pae Convention Centre, due to open in October 2020, will be a centrepiece.
The South Island city is a gateway for Antarctic exploration and hosts international support bases. More inland options include exploring the Canterbury region with activities such as biking, skiing, hot pools, or dolphin and whale watching.
It is the convention centre, however, that will help Christchurch and other New Zealand cities gain the attention of international conference planners, particularly since
Ta Pae teamed up with AEG Ogden as centre managers, and Berlin-based Worldwide Convention Specialists.
Backing these conference ambitions is the strong pool of global experts living in Christchurch who are experts in the fields of earth and health sciences, building technology, ICT, agribusiness and international education.
The surrounding region of Canterbury provides varied outdoor options for incentives and post-conference tours.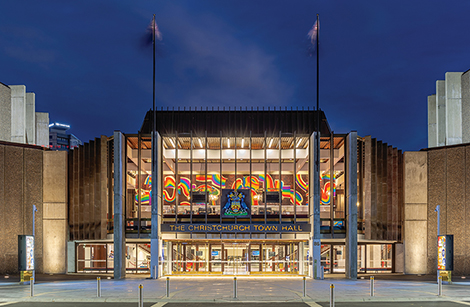 VENUES
Te Pae Convention Centre – Due to open in 2020, it will host up to 2,000 people, while the multitiered 1,400-seat auditorium will be able to be split to host two 700-delegate events simultaneously. A 3,300 sqm exhibition hall and 1,600 sqm of meeting space overlooking Victoria Square are also included in the plans.
Town Hall – Ideal for offsite meetings, this venue underwent a three-year restoration which reinstated its heritage features. In addition to an auditorium, there are conference options and space with a grand backdrop for gala dinners.
The Tannery – For the Victorian arcade-style feel, Cassels & Sons at The Tannery offers a unique location that includes a meeting space called Metropolitan Lounge, which seats 170 theatre style. There are also spaces of varying sizes for flexible use and a craft brewery on site.
Horncastle Arena – The city's largest indoor venue is 10 minutes from the CBD and provides 4,000 sqm in its main space.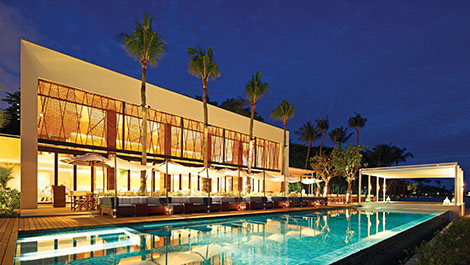 CONNECTIONS
Christchurch International Airport – Located 12km from the city centre, the airport is the major international gateway into South Island. Singapore is almost an 11-hour flight away, while Hong Kong is about 14 hours. Regular domestic flights link Christchurch with all the main cities and many smaller towns across New Zealand. A 200-room Novotel is expected to open at the airport in November.
Tramway – The historic tramway serves the city centre and travels past Spanish Mission boutiques and neo-Gothic buildings among other sights.
Cruise – Akaroa is a port of call for cruise liners. The surrounding peninsula has impressive volcanic coastal scenery, and there is also the chance to spot endangered Hector's Dolphins, fur seals and Little Blue dolphins.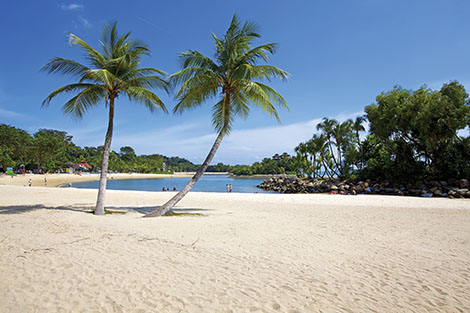 EXCURSIONS
Southern Alps – Mount Hutt is the largest ski field in the Canterbury region and is a 20-minute drive from the town of Methven or 90 minutes from Christchurch.
Aoraki Mount Cook – Along with the lakeside town of Tekapo, Aoraki is three hours south of Christchurch. From here, groups can get views of the Tasman Glacier, or star gaze from the world's largest International Dark Sky Reserve.
International Antarctic Centre – Next to the airport is the location from where exploration of the icy land mass to the south begins. Visitors can learn about these adventures and view equipment used for them. Husky-dog welcomes, snow or ice sculptures, and even penguin encounters can be arranged for meetings and incentive groups. Venues are also available for conferences, dinners and cocktails.
Hanmer Springs – Golf, mountain biking and hiking are among the favourites of this area 90 minutes north of Christchurch. Whatever activities are chosen for groups, a relaxing dip into the hot pools around the alpine village will be a gloriously soothing way to end the day.
EVENT CREDENTIALS
Social Enterprise World Forum 2017 – 2,000 delegates – multiple venues
DPC 19 – Chateau on the Park, Aug 2019
INTECOL, Oct 2020