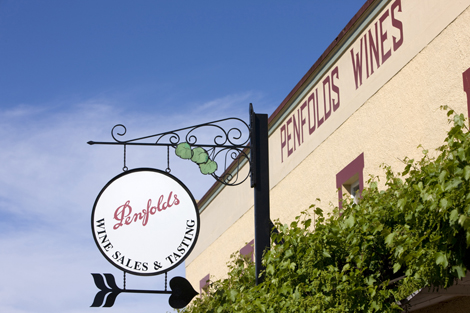 Penfolds Barossa Valley
Where? 70km from Adelaide, Australia
Why go? Established just eight years after the founding of Adelaide in 1844, Penfolds is one of Australia's oldest and best-known winemakers, boasting a total of 13 vineyards around South Australia. Barossa Valley is a 90-minute drive from Adelaide and has been Penfolds' central winemaking source since the 1970s, which enjoyed expansion thanks to increased fruit supplies in the Barossa Valley region.
FOR GROUPS Barossa Valley Cellar Door offers two tours, the first of which is a hands-on experience called "Make Your Own Blend", where visitors don a lab coat and get the chance to blend their own Grenache, Shiraz and Mataro, finally bottling their favourite to take home. "A Taste of Grange Tour" tutors visitors on the Penfolds collection from St Henri Shiraz to the famous Yattarna chardonnay during a structured tasting that uses matching Riedel glassware.
penfolds.com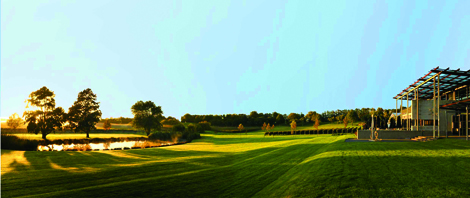 Villa Maria
Where? Auckland, New Zealand
Why go? New Zealand's most awarded winery, Villa Maria was started in 1961 by entrepreneur George Fistonich as a one-man show. Today, the winery employs more than 250 staff and runs one of the most esteemed vintages in the country, coveted by aspiring sommeliers and amateur connoisseurs. Villa Maria's vineyards are in some of the New Zealand's most prestigious wine country, spanning Hawkes Bay, Marlborough, Gisborne and Villa Maria's flagship vineyard in south Auckland, located 10 minutes from Auckland International Airport.
FOR GROUPS Villa Maria hosts two walking tours of the winery each day, and guests are invited to stroll through the vines before sampling wines from the award-winning selection. Five private venues can hold up to 300 people for cocktails or 220 banquet-style, and marquee sites are available throughout the vineyard, while smaller groups can enjoy a wine-pairing with lunch in Villa Maria's vineyard café. A popular venue for weddings, Villa Maria has its own events team who can cater to corporate experiences and events.
villamaria.co.nz
Chapel Down
Where? In rural Kent, England
Why go? Specialising in sparkling wine, Chapel Down is a picturesque winery set on 9 hectares of vineyards in the southeast of England. With more than 60,000 visitors every year, the winery offers tours that give a brief history of English wine, the growth cycle of grapevines and the methods behind producing sparkling wine.
FOR GROUPS Tailored packages rarely get more quintessentially English than this: activities include afternoon tea at Chapel Down's pub The Swan, a tour of the Old Dairy Brewery, cheese and wine tastings and visits to nearby attractions such as The Kent and East Sussex Railway, Great Dixter House & Gardens and Sissinghurst Castle Farmhouse. The Swan at Chapel Down also offers private dining experiences in an elevated room above the kitchen called The Chef's Table, which gives diners a view into the workings of an English pub kitchen.
chapeldown.com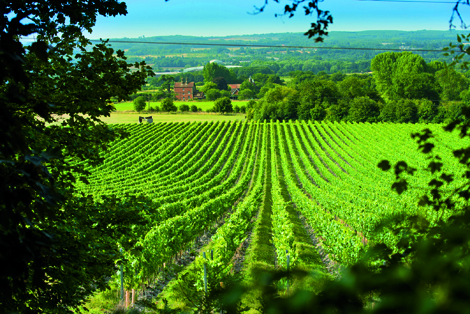 Cloudy Bay
Where is it? Marlborough, New Zealand
Why go? On the eastern bay of Wairau Valley, Cloudy Bay was named so by Captain Cook during his crossing to New Zealand in 1770. One of the New World's most popular table wines, Cloudy Bay is the country's most widely exported, reaching more than 30 international markets.
For groups Cloudy Bay Cellar Door is a choice destination for visitors of the Marlborough region, and private tours can accommodate groups of between eight and 15, while larger parties can be arranged with ample notice. Groups are offered samples of exclusive cellar door wines, back vintage selections as well as wines from the Pinot Noir barrel room, and are invited to relax with a glass over a picnic and game of croquet. Light lunches are offered with seasonal fare,
accompanied by a range of limited release wines for diners to sample.
cloudybay.co.nz
Takizawa Sake Brewing Company
Where? Saitama, Greater Tokyo
Why go? To the outsider, the clear-looking spirit
of sake can be no more than a fiery brew traditionally tasted in miniature cups. For many Japanese, however, a drop of sake is as noble as a single-malt scotch. Sake has an equally proud heritage with enthusiasts claiming their local brewery is Japan's best. Such is the reverence towards the rice-based brew that barrels of sake have a special place as an offering at Shinto shrines. Now incentive and conference groups
are being offered a chance to make their own minds up about sake, whether it's served chilled, hot or as part of a cocktail.
Teetotallers can choose amazake, which is also made from fermented rice. There are non-alcohol recipes that date from the Kofun period nearly 2,000 years ago.
For groups A one or half-day activity tour can be arranged through Discovery Quinlo for a maximum of 15 persons at around US$250 per delegate. The price includes breakfast, lunch and sake tastings. The brewery owner, who won the International Wine Challenge gold medal in 2013 and 2014, shows groups the entire handcrafted process.
7yume.org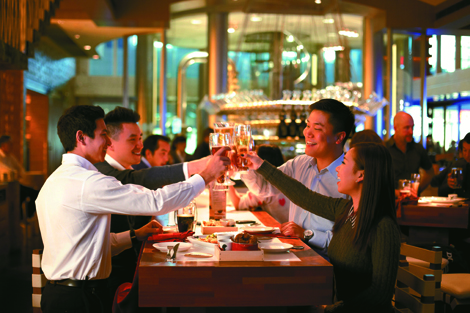 The Brew
Where? Kerry Hotel Pudong, Shanghai
Why go? If wine has its discerning palates, then so can the frothy stuff. Real ales, beers, stouts and lagers have been poured since ancient times, but the world is seeing a craft brewery revival. Micro breweries and their followers have long formed a counter culture to mass-production – and they will be pleased that Kerry Hotels has created a temple to quality and craftsmanship in Shanghai. The Brew, presided over by Leon Mickelson, an award-winning brewmaster, forms an F&B gem along with butcher's (The Meat) and dining outlets (The Cook).
For groups Mickelson or his assistant brewmaster can guide delegates through the Main Brewhouse to explain the ingredients that make artisan beer so special, before being taken upstairs from the bar to experience beer fermentation. Visitors learn about the history of brewing in China and can taste a glass straight from the barrel.
Tours are free, but advance bookings are essential. If you happen to tour on a brewing day, the scent and flavours make for a memorable experience – otherwise a selection of The Brew's products via a tasting paddle will do the trick.
kerryhotel/pudong