SARAWAK's northern coastal city of Miri will have its own convention centre by 2025 under proposals backed by the Malaysian Borneo state's tourism minister and business events bureau.
Miri is regarded as the birthplace of Malaysia's oil and gas industry and where multinationals have located offices that serve offshore drilling platforms.
Larger meetings are organised in local hotels but a meeting this week raised the prospect of a venue masterplan for the state's northern region to attract international conferences and exhibitions.  
Backgrounder… Miri takes centre stage in Sarawak
The meeting was attended by the Miri Business Events Committee, tourism and culture minister Karim Rahman Hamzah and Business Events Sarawak.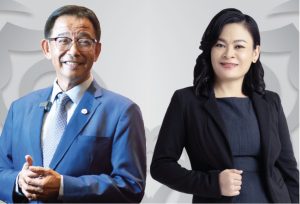 Five sub-committees have been formed and activities including industry training, product testing, and a familiarisation trip for conference and incentive organisers are being organised. The overall aim is to make Miri an attractive city for the international MICE industry and for the venue to hold events such as festivals.
"Miri has plenty of potential as a business events city especially with international corporations opening Asia Pacific offices in Miri and the surrounding areas," tourism minister Hamzah said.
"A new convention centre will attract more business visitors to Sarawak [and] at the same time become a versatile venue for festivals, sporting and other public events."
Miri Business Events Committee chairman Adam Yii, who is also mayor of Miri, said hotels hosted most of the city's business events but a more suitable venue was needed that would complement Borneo Convention Centre Kuching
More… Sarawak highlights central city of Sibu
"Miri's value proposition would increase tenfold with a purpose-built convention centre," Yiii said. "The committee is very pleased to collaborate closely with Dato Sri Abdul Karim to make Sarawak's second convention centre a reality. We will work closely with other industries to fully utilise the centre by developing the right programming."
Business Events Sarawak CEO Amelia Roziman said: "MBEC will draw a Miri Business Event Masterplan to navigate the growth and regulate present and future development of Miri. 
"BESarawak will support this activity to ensure that Miri's development is in line with the Post Covid-19 Development Strategy 2030, where business events play a major role in achieving the strategy's aspirations."