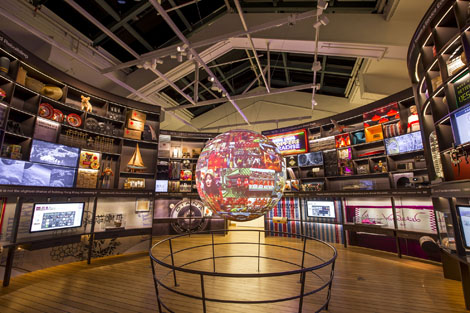 HK Maritime Museum 
Why go? After relocating from the suburban outskirts of Stanley to Central's Pier 8, the Hong Kong Maritime Museum has become one of the city's prized, and most convenient, heritage venues. The museum's largest retrospective to date is on show till September, titled Made in Hong Kong: Our City, Our Stories, and documents the city's evolution over the past 150 years. Local shipping companies have donated artefacts, which make fine event backdrops.
FOR GROUPS The museum can hold between 100 and 500 in three main venues. A large rooftop terrace offers a unique space, accommodating up to 150 for a cocktail reception or standing buffet, with spectacular views of Hong Kong Island's skyline. Indoor venues look out onto Victoria Harbour, where visitors can watch Hong Kong's famed Star Ferry tootle between Central and Kowloon.
W Sentosa Cove
Why go? Set in an enclave on the harbour front, W Singapore Sentosa Cove looks out onto the South China Sea and a marina of gleaming yachts. An ideal setting for upscale maritime events, the W stands up to Sentosa's name as an adventure retreat, offering cycling tours around the marina and venues among lush foliage in the Garden Terrace and WET bar.
For groups Boasting ocean and marina views, the function rooms are designed to give the sense of open space with floor-to-ceiling windows overlooking  water. Unique venues include the Kitchen Quay, the Kitchen Table's outdoor terrace and the pre-function area of the W's ballroom, which has panoramic views of the pool and marina behind it. As part of the W's offering, yoga classes can be arranged for groups between meetings on the deck outside.
Walsh Bay
Why go? Sydney's creative demographic can be found around Walsh Bay and The Rocks: the city's arts precinct, which is home to scores of heritage-listed wharves and creatively converted warehouses. Venues don't get much closer to the Harbour Bridge than this, and the waterfront here is a favourite backdrop for festivals like Vivid Sydney, the Biennale of Sydney and Sydney's Writers Festival.
FOR GROUPS Some of the piers around Walsh Bay are reserved by the council for arts events, but corporate groups can wow guests at venues such as Dedes on the Wharf and Simmer on the Bay; for conferences there's Bangarra Dance Theatre at Pier 4/5, and for more formal theatre-style arrangements there's the newly renovated boutique hotel, Pier One.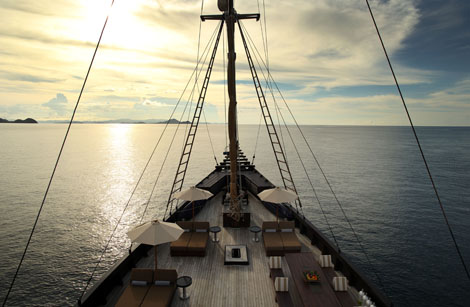 Alila Purnama
Why go? A rising tide of luxury cruises has taken Asia by storm, and the Alila Purnama is one not to miss. A luxury Indonesian sailing boat, or a phinisi, the Alila Purnama can accommodate 10 guests and is currently operating six-night tours of Indonesia's Komodo Island and its environs until September 2015.
FOR GROUPS The ship has a fully licensed PADI dive centre and spa therapist, with five ensuite master rooms that offer 180-degree views from the ship's hull. It is also available for half-day charter, offering seated dinners for up to 20 people and cocktails for 90. Three-night sailing excursions are available from Bali to the Gili islands, inclusive of water activities, shore excursions, dives and meals.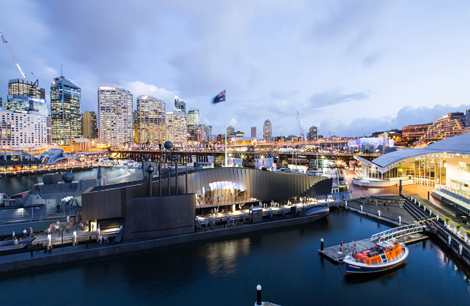 Australian Maritime Museum
Why go? With the ICC Sydney due to open in 2016, Darling Harbour is currently in the throes of redevelopment. The up-and-coming area promises to underline the precinct's events potential, but the Australian Maritime Museum hopes to bridge the gap meanwhile with the A$11 million Warships Pavilion, which is due to open in September 2015.
FOR GROUPS Built to commemorate World War I, the Warships Pavilion will offer a fluid space for groups to mingle either side of the museum's ex-Navy destroyer HMAS Vampire, submarine HMAS Onslow and patrol boat HMAS Advance. In-house catering is available at the Pavilion's three venues and groups are invited to meander between the vessels, or tour the replica of explorer James Cook's Endeavour.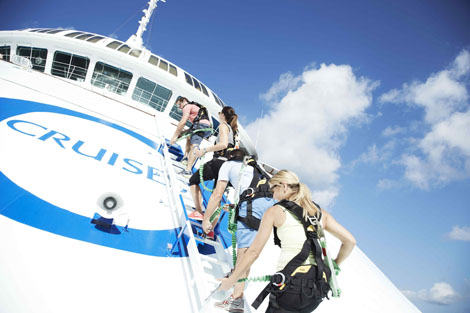 P&O
Why go? Two ships have been recently added to the fleet and P&O is campaigning for more conferences and incentives to be held onboard. The operator is offering cruises of between two and five nights for groups. Conference theatres and a new meeting room have been installed on the Pacific Eden and Pacific Aria, with sailings from ports in Australia, Singapore and New Zealand.
FOR GROUPS Group itineraries, venue hire, and shore tours of the Pacific islands and Moreton Island, off Brisbane, can be arranged by P&O's onboard event coordinators. But groups will likely be equally delighted to be left on board with the offer of spas, swimming pools, a jogging track, karaoke, deck games, cinemas and nightclubs.