Marina Bay Sands has made its third consecutive win of the Best Business Event Venue award at the 2017 Singapore Tourism Awards.
The integrated resort was also recognised as the country's leading business event venue in 2012 and 2013, when the tourism board's annual awards were under former name Singapore Experience Awards.
With three consecutive wins under its belt, Marina Bay Sands qualifies to receive the Exceptional Achievement award at the 2018 Singapore Tourism Awards for consecutively dominating this category.
Marina Bay Sands revels in record month for events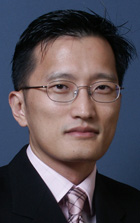 Oliver Chong (left), executive director of communications and marketing capability, Singapore Tourism Board said: "The Singapore Tourism Awards aims to raise industry standards through showcasing the best of what Singapore has to offer.
"We would like to congratulate Marina Bay Sands for receiving the Best Business Event Venue for the third year in a row. This truly demonstrates Marina Bay Sands' consistency and commitment to excellence in order to exceed their customers' business needs. This in turn has raised the overall standards for business event venues in Singapore."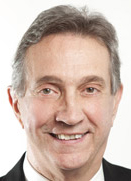 Mike Lee (right), vice president of sales, Marina Bay Sands, said: "We are honoured to be a five-time winner of the Best Business Event Venue at the tourism awards. This is a testament of our ongoing commitment to create unmatched meeting experiences at Marina Bay Sands.
"Over the seven years of operations, we have built a global reputation as a leading MICE venue in Asia and Singapore, owing to our unique positioning and ability to deliver. We will continue to build up our team and service offerings, in order to reach more milestones in the years to come."
The Sands Expo and Convention Centre (main picture) clinched this year's award with its hosting of the 2016 Flight Centre Global Gathering for 3,300 attendees in July 2016.