SANDS CHINA plans to open the first phase of The Londoner Macao next February, the integrated resort operator has announced, as new details about the British-themed hotel, entertainment and events venue come to light.
Representing an investment of about US$2 billion, The Londoner Macao will open in stages through 2021 with the Crystal Palace atrium, dining venues and "interactive London-themed attractions" due to be unveiled in an official ceremony in early February.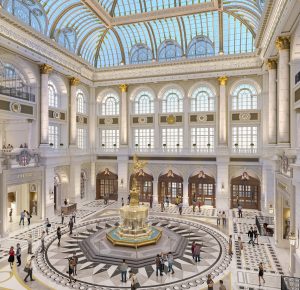 Later in 2021, Crystal Palace will add a six-minute changing of the guard several times a day modelled on the ceremony seem at Buckingham Palace, but performed on multi-tiered levels and using LED screens.
The property, with red-coated palace guards and a replica of the Houses of Parliament clock tower housing Big Ben, will feature two all-suite hotels: The Londoner is due to open first followed by Londoner Court later in 2021.
Event space at The Londoner Macao includes a new 6,000-seat arena aimed at strengthening MICE and entertainment capabilities along the Cotai Strip along with the 1,700-seat Londoner Theatre for performances.
"Our investment in The Londoner Macao is a clear signal that we believe Macau's future as one of the world's most important leisure and business destinations remains on course," said Robert Goldstein, president and chief operating officer of Sands China's majority shareholder, Las Vegas Sands.
"The Londoner Macao will offer our guests another new and exciting experience while further illustrating our commitment to Macau and the expansion of its tourism offerings," said Goldstein.
More on Macau… Drumming up Change
Sands China president Wilfred Wong said The Londoner would join The Venetian Macao and The Parisian Macao as "Asia's top destinations for both the leisure and MICE markets".
"London is an iconic city and we anticipate this addition will further raise the profile of Macau while increasing the number of visitors as our other flagship properties have done," said Wong.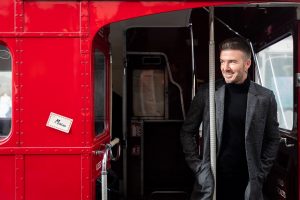 The hotel will feature Macau's first celebrity-designed suites with soccer legend David Beckham working with London interior design firm David Collins Studio on 14 exclusive rooms along the top two floors, which will be launched later in 2021.
Hong Kong-based Steve Leung Design Group worked on interiors for some 600 luxury suites: the 75 sqm Louis Suites and Victoria Suites, and the 113 sqm Windsor Suites.
Greeters at the hotel's lift lobbies will be based on quirky English characters such as a Victorian-era "Bobby" police officer, a punk rocker, knight, guardsman, Shakespeare and the Beefeaters of the Tower of London.
More… 2 million visitors from China roll into Macau
The Residence will be a British-style exclusive club for guests and feature a series of rooms inspired by classic London houses and the homes of British celebrities and famous figures.
Near the reception is The Green Room dining area inspired by West End musicals. Alongside will be The Lounge, an art gallery-themed room based on London's contemporary art scene, while The Bar takes its cue from Winston Churchill and features a billiard room, balcony and outdoor terrace with topiary based on characters from Lewis Carroll's Alice in Wonderland.
Check out The Londoner Macao opening offer here…