WAVES of change are being seen along Kaohsiung's waterfront when it comes to architecture – but a conference to be staged about a year from now may well inspire a transformation that will ripple through Taiwan when it comes to meetings and business events, writes Martin Donovan.
Kaohsiung Exhibition Centre (above) hosts the ICCA 2020 Congress, which will see the world's leading organisers of association meetings gather along with key representatives from airlines, convention bureaus, and hotels.
Nearly 1,000 people from 75 countries and regions attended the November 2019 congress in Houston, Texas, and Kaohsiung expects to welcome a similar number come November 1-4, 2020.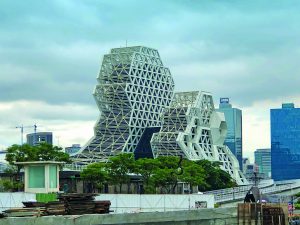 ICCA president Nina Freysen-Pretorius said when announcing Kaohsiung's selection after presentations were made as part of the city bidding process in 2017: "Kaohsiung told a compelling story of a city that is reinventing itself through the power of meetings, their team designed creative concepts that will help ICCA engage more effectively with Asia-Pacific based associations, and they demonstrated great team cohesion and offered tremendous value for money."
The Kaohsiung congress is viewed as a pivotal one as Taiwan seeks to compete for international meetings and events. It is also a chance for the southern port city to show off a revitalised waterfront that was for many years dominated by industry and warehouses with public access restricted. A travel writer on the Taipei Times recently referred to its past as a "notoriously industrial city".
More: Kaohsiung – on the waterfront
Now the city's international profile is gradually rising as its maritime quarter emerges as an attractive focal point of the destination. This is underlined with Kaohsiung's active role in the Global Harbour Cities Forum.
Kaohsiung is now following the model of waterfront cities elsewhere by making its shorefront a hallmark of city life with revitalised areas that have seen local artists at the leading unique projects such as "cargotecture". Shipping containers have been used to create towering sculptures and, in the case of Pier-2 Tower in the KW2, an arts precinct.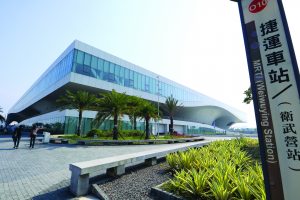 Wave-like structures such as the Kaohsiung Exhibition Centre, which held its first events in spring 2014, and Weiwuying are enhancing the new look of the waterfront. After Weiwuying opened in October 2018, to host the National Kaohsiung Centre for the Arts, it was selected by Time magazine as one of the World's Greatest Places on Earth and credited as the world's largest performing arts centre under one roof.
ICCA delegates will also take in another ocean-centric construction with the Kaohsiung Port Building, which is under construction and set to enable the city to welcome more cruise liners.
As the largest international convention organisation in the world, with more than 1,000 member companies and organisations in 92 countries, ICCA's annual congress gathers about 1,000 people a year. Kaohsiung became an official member in 2014, when the city began promoting the congress and convention industry, and has since been active in the association's activities.