After 73 years of service, Kai Tak International Airport closed its doors in July of 1998. A famous Hong Kong landmark, the airport was considered one of the world's most difficult to fly in and out of, with the pilot's route between the towering apartment blocks and manufacturing complexes around Kowloon City. In its place, Chek Lap Kok International Airport was built on Lantau Island to accommodate the region's soaring air traffic, while Kai Tak descended into disuse.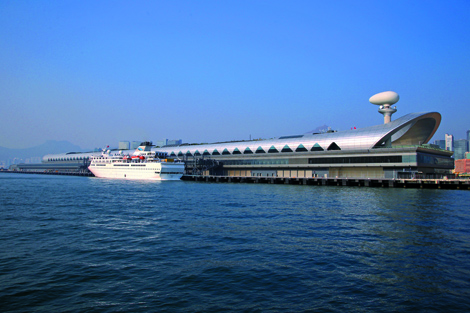 Kai Tak Development Office launched a two-year exercise in 2007 that aimed to rejuvenate Kowloon's industrial areas, with the idea of creating a second CBD. A number of development projects were proposed, including public rental housing, a seawater district cooling system and an international cruise terminal – where Kai Tak's runway once stood. Fifteen years later, Kai Tak Cruise Terminal opened in October 2013, unveiling three storeys of exhibition and event space for use between ship calls.
Since its opening, the terminal has been used for exhibitions, ship christenings and film shoots, and has hosted product launches for international brands such as Audi, Audemars Piguet and Hennessy. The ground floor of the terminal is home to two baggage halls spanning 3,000 sqm and an 800m apron for cruises to berth. This area has been a favourite for product launches, especially among automobile dealerships, thanks to its lofty ceilings, semi-indoor car park and panoramic views of Victoria Harbour.
Last September, more than 8,000 attendees descended on Kai Tak Cruise Terminal for the launch of the Audi A3 Sportback. During the course of the motor show, Audi broke a record in Hong Kong automobile history, coordinating over 4,200 test-drives before hosting an elaborate cocktail and dinner in the terminal's Baggage Claim and Waiting Hall, which included interactive displays and performances by local singers Aaron Kwok and Denise Ho.
"We had to ensure that the venue was large enough to accommodate both our guest list and car display. It was also important that the venue was new so that there would be a sense of novelty to the occasion," says Reinhold Carl, managing director of Audi Hong Kong. "We chose to launch the A3 Sportback at Kai Tak Cruise Terminal because of its incredible city backdrop. Kai Tak is an iconic landmark in Hong Kong, and we wanted to associate our products with the same level of prestige."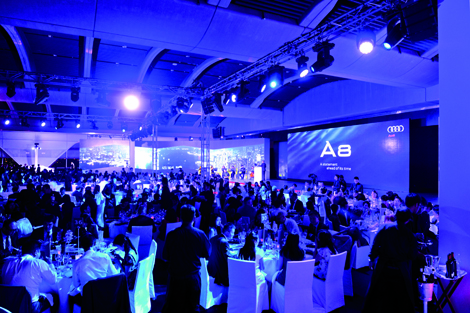 The Immigration and Custom Halls are generous spaces with moveable check-in desks so the space can comfortably transition into an exhibition hall. This versatility is an indispensable asset, says the managing director of Worldwide Cruise Terminals, Jeff Bent. "We have a number of venues that offer both convenient logistics and a very large 'canvas' for creative designers to let their imagination roam."
The Customs and Waiting Halls have so far been host to the Cruise Holiday Expo, MV Logos Hope Floating Book Fair as well as Hennessy's VSOP Electrosonic party, which celebrated the launch of the brand's new Privilege collection with a cocktail, international DJ sets and live performers.
While accommodating cruise liners is its primary function, Kai Tak Cruise Terminal also has ambitions to host more business events. "Conveniently, cruise lines book berths two years out, earlier than most MICE organisers so our venue availability for MICE events is well defined. We have been able to welcome an organiser and sponsor back for second events within one short year, " says Bent. The terminal can accommodate two to three events per month, depending on the season and length of setup and disassembly required.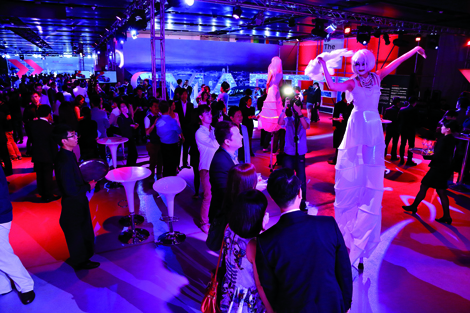 The terminal's rooftop garden is the largest in Hong Kong at 23,000 sqm and is heavily visited on weekends thanks to its spacious lawn, water features and sweeping views of Hong Kong Island and Kowloon. Five new FnB outlets opened in August, including a large Chinese banqueting venue, a cha chaan teng (Hong Kong-style café) a Western restaurant and a champagne bar. Two additional venues are due to open at a later date.