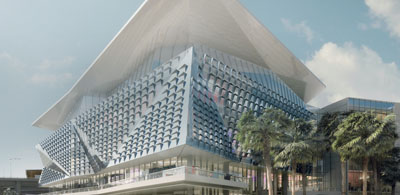 International Convention Centre Sydney (ICC Sydney) has been named Australia's best infrastructure project at the Infrastructure Partnerships Australia's National Infrastructure Awards.
The award factored the venue's design, construction timeline and financial performance.
ICC Sydney team trump expectations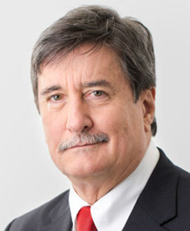 "We've already received fantastic client feedback about both the venue and the service delivery of our team," said Geoff Donaghy (right), ICC Sydney CEO.
"A further endorsement of the venue, and our management, has been the repeat business confirmed by clients that have held successful events with us during our first months of operation."
Geoff Donaghy on why Sydney is set to become the industry's gold standard for business meetings and events
Since opening in December, ICC Sydney has delivered 200 events and welcomed more than 300,000 visitors.
ICC Sydney opens with 500 bookings and 1,000-a-year target
Andrew Constance, minister for infrastructure, added: "ICC Sydney was delivered on time and on budget and we are happy to see it is already a key performer in the New South Wales infrastructure pipeline."
Three years in the making, the A$1.5 billion (about US$1.1bn) venue offers five star convention and exhibition centres, 8,000sqm of meeting room space and 35,000sqm of exhibition space.