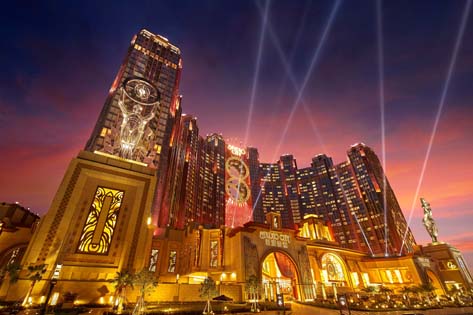 PLANNERS who want to bring the magic of Hollywood to their events will find it all at the cinematic-themed Studio City Macau where entertainment and great dining are never far from superb meeting spaces and luxury accommodation.
Studio City continues to reaffirm its rise as a fabulous integrated resort that is helping to set the scene for another stage in the development of Macau.
With the Lotus Bridge boundary crossing to Hengqin Island just across from Studio City's Adventure Gate, the resort is at a vantage point and so bringing more opportunity for event planners into focus.
What better script can planners have when seeking impressive venues for their next meeting or event? Studio City has more than 20,000 sqm of flexible indoor and outdoor event space that ranges from the 1,820 sqm Grand Ballroom with eight individual salons for breakouts, to glorious lawns at the Event Garden, and a poolside space that provides a wonderful cocktail setting.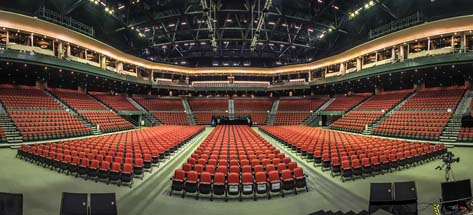 Corporate entertainment opportunities extend to private boxes at the 5,000-seat Studio City Event Centre (above) or cocktails in the arena's pre-function space. Events and conferences can also be combined with dinner at Studio City's top restaurants and even followed by an after-party at Pacha Macau.
A total of 1,600 guest rooms are situated in Studio City's two hotel towers and offer categories scaled to suit styles and budgets. Planners may consider the all-suite Star Tower for their C-suite executives, while the larger party resides in the Celebrity Tower.
The Hollywood-inspired ambience of Studio City lends itself to themes that will create memorable events, whether it's a gala celebration, a post-conference get together or even a coffee break.
Groups can also gather under the more celestial stars, with fabulous options for open-air events.