Australia's Northern Territory has been steadily increasing in confidence in recent years, with the local convention bureau aggressively targeting more meetings and incentives business from within the country and the wider Asia-Pacific region.
Headed by Malu Barrios and her team, the opening of the Darwin Convention Centre in the territory's capital has been its crowning achievement, giving Darwin a stunning venue and making it Australia's closest purpose-built centre to Asia.
The Top End, as the area around Darwin is known, offers a lush, tropical contrast to the territory's Red Centre, the dry arid country epitomised by towns such as Alice Springs or Australia's natural icon Uluru (Ayer's Rock). Overlooking the Arafura Sea, the convention centre's oceanfront location offers a stunning view for delegates. Given the natural beauty of the setting, meeting planners will be reassured to know that the centre was built and operates to strict green guidelines.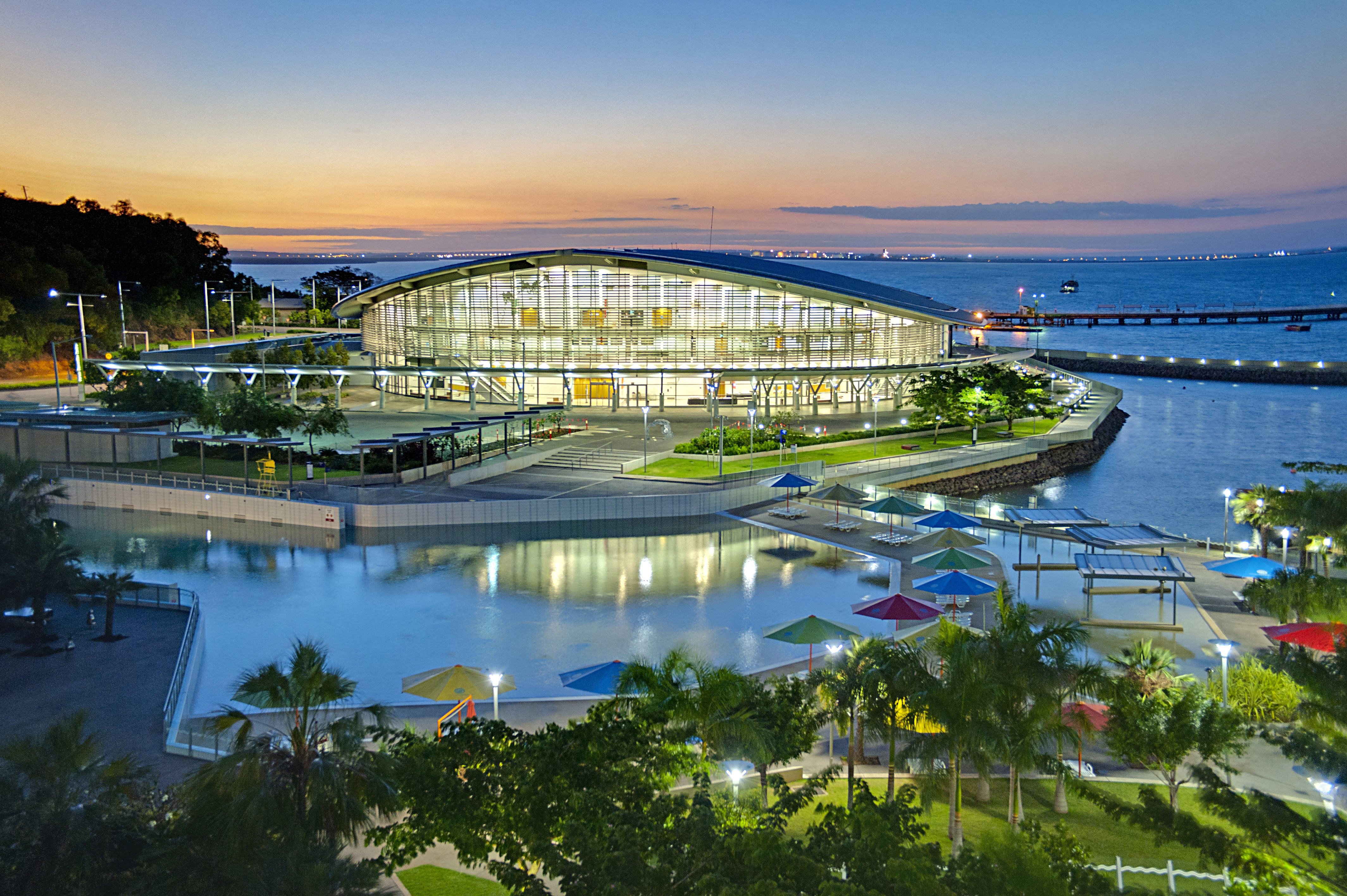 Barrios says: "In our first six months after opening, the Darwin Convention Centre held 135 global and regional conventions, exhibitions, concerts and gala events with over 44,000 participants, above projections.
"Decisions for future association conventions do not seem to have been affected, with confirmations for major conventions in 2010, 2013 and even as far ahead as 2022, received in recent weeks."
While the economic crunch has hit everyone hard, Barrios says the situation has been manageable so far.
"To date, Darwin Convention centre has only had one major corporate convention cancellation for 2009 with 600 delegates blaming the global economic recession.
"We have been in close contact with our convention organisers of confirmed events to be held in the coming months. Exhibitor and sponsorship numbers are on track, however too early to forecast any affect on their delegate numbers, however they are being cautious in projections and any unnecessary expenditure," she says.
The territory has also been active in promoting itself in Asia.
"The Northern Territory chief minister, Paul Henderson was recently on a trade mission to Japan and Hong Kong to promote Darwin to potential investors with favourable results.
"Darwin was recently chosen for the site of the new onshore location for the Inpex gas plant, part of the Ichtys development, which is worth more than US$20 billion. It is the single largest private-sector investment in Australia's history."
Until the centre opened, Darwin had been losing out on major conferences because of the city's lack of a sizeable venue.
Julie Hood, director of events, Australian Petroleum Production and Exploration Association (APPEA) is planning to bring 1,500 delegates in May for a conference. She says: "Due to the growth of our annual conference, returning to Darwin was not possible until the development of the new Darwin Convention Centre. APPEA is excited to be working with the local suppliers and convention bureau to give delegates a real taste of Northern hospitality."
The charms of Darwin have been a well-kept secret, even in Australia. Its small size, a population of only 100,000, belies a vibrant community that nonetheless offers a great laid-back lifestyle. Based on the homeland of the Larrakia indigenous people, Darwin is a centre of Aboriginal handicrafts and culture.
The waterfront area in particular is dotted with fine dining options. The city is multicultural with over 50 nationalities resident, including a strong Asian presence. And this is reflected in the choice of cuisine.
Its tropical climate makes Darwin an ideal all-year-round destination, with an average temperature of 30°C.
While the centre is already making its mark on the regular domestic association circuit, its efforts to attract international business have not been helped by poor direct air access form overseas. This means many international delegates invariably have to transit through Sydney or Melbourne, although connections are possible via closer Australian cities.
With the movie Australia, largely set in the Northern Territory, hitting the big screen worldwide, Darwin seems ready to live up to its star status.
MARKET FORCES
Client name: Travelscene American Express
Delegate origin: Australia
Number of participants: Approx 400 Duration of programme: Four days
Venue: Darwin Convention Centre
Event overview: This is a bi-annual gathering for owners and managers involved with Travelscene American Express agencies from across Australia. The Darwin event was the 28th such conference.
The focus of the conference was business excellence, deemed to be particularly relevant in the current economic climate.
Travelscene American Express CEO Mike Thompson expressed his delight at being able to host the conference in Darwin at a time when Baz Luhrmann's highly anticipated movie Australia had made Northern Australia the place to be and Darwin the star of the show.
"This was a fantastic opportunity to showcase the real Australia for our members," he says. "The Travelscene American Express members coming to Darwin represented many of Australia's top individual travel agencies. This was a great chance for Darwin and the heart of Australia to convert the publicity from Australia the movie into actual bookings for the Northern Territory and for members to get a 'sneak preview'. of where it is all happening, as well as take advantage of pre- and post-conference tours," he says.
Staging the conference event in Darwin during November and outside the peak travel season meant that there was not only greater availability of accommodation rooms and other venues, but they were also at more competitive rates. This enabled organisers to put more towards the creative elements of the event, in particular, the two conference dinners, one of which was a Mindil Beach Market Dinner.
The execution: On this occasion, the famous Mindil Beach Markets were presented in one of the four Halls at the Darwin Convention Centre for one of the conference dinner events and it was the first time that the markets had been re-created in an indoor venue. It meant that despite being outside the usual market season, organisers were able to bring some of the colour and excitement of this iconic attraction to their delegates.
Venue decor was bright and colourful with each individual market stall providing a replica of the outdoor markets. Feature entertainment ranged from animal handlers with exotic birds and animals through to fortune tellers and tarot-card readers. A whip-cracking display confirmed that this was indeed outback country and food stalls showcased the culinary diversity represented by the Northern Territory population. Some of the dishes featured included Japanese sushi, Chinese steamboats, Thai satays and delicious Greek specialities. Guests were also able to purchase local artwork, crafts and jewellery as well as didgeridoos.
The verdict: John Zaharakis, head of conferences and events, with organiser Stella Travel Services, says: "Darwin can now compete with other national and international destinations for the MICE market, with venues capable of handling meetings and events like never before. With increased infrastructure developments such as accommodation properties and the attraction of the Northern Territory as a whole, Darwin is now blossoming into a vibrant alternative for those looking to stage a meeting or event in a new and exciting destination."
KEY FACTS
Capacity
Total floor area: 22,900sqm
Capacity: From 10 to 4,000 people
Auditorium: Seats 1,500 delegates, tiered theatre-style
Halls 1 to 4: A 4,000sqm area can hold 3,000 delegates banquet-style or 4,200 delegates theatre-style; divisible into three spaces.
Waterfront rooms: 630 delegates theatre-style or 420 banquet-style; can be divided into three spaces.
Meeting rooms: Can hold 70 to 170 delegates theatre-style; can be divided into two or four spaces.
Contacts
Darwin Convention Centre
PO Box 735
Darwin NT 0801
Australia
tel: 61 8 8923 9000
Editors note: Since this article was published, Malu Barrios has moved onto Sydney Exhibition Centre @ Glebe Island