EXPANDED facilities at Cairns Convention Centre are expected to bring more than 35,000 delegates to the North Queensland city each year.
Queensland premier Annastacia Palaszczuk joined local member of parliament Michael Healy to officially open the AU$176 million project which is now ready to host conferences and events.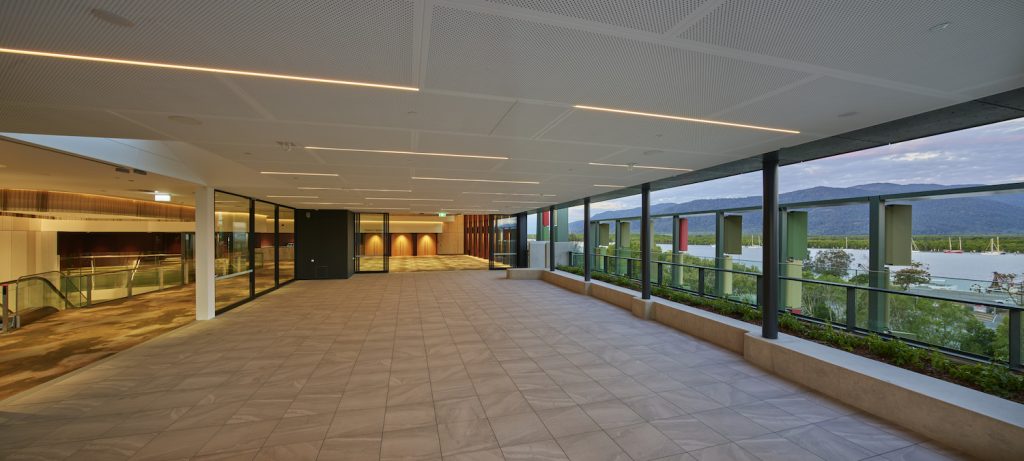 The 10,500 square metre expansion followed major upgrades on the original building in 2021 with construction persevering through the Covid pandemic, cyclones and labour pressures to complete the project . The work is expected to boost tourism, travel and trade in the region by $100m annually.
"The new-look Cairns Convention Centre is a fitting addition to Queensland's Far North tourism mecca, which will undoubtedly attract world-class events to the region," Palaszczuk said.
"The people of Cairns deserve this facility and can be proud of what has been achieved together."
Facilities are now across four-levels, including a 410-seat function room, three 120-seat meeting rooms and exhibition space for 30 booths.
More… Cairns expands on conference sustainability
The new 500-seat Trinity Room and Trinity Terrace gives views of the region, including Trinity Inlet, while pre-function facilities and operational spaces allow for concurrent conventions within the centre.
ASM Global has operated the centre since it opened in 1996 it has been named winner of the World's Best Congress Centre in 2004 and 2014.
Harvey Lister, ASM Global (Asia Pacific) chairman and chief executive, said: "The expansion will enhance Cairns' standing as a world leader in hosting business events.
"Cairns Convention Centre is on track to host 160 events this financial year, including 60 conferences bringing more than 35,000 delegates to Cairns, delivering a visitor spend of over $100 million into the region."