1. Wanda Reign on the Bund
Opened: June 2016
Background The interior designs harken back to Shanghai's cultural and artistic heyday during the 1920s and '30s with a collection of art crafted by well-known contemporary Chinese artists.
For events Among the highlights is the 720 sqm pillarless Grand Ballroom with 180-degree views of Pudong and the Huangpu River. The ballroom can be divided into two and is equipped with an 82 sqm LED screen and audio system. There are also three private function rooms with sizes ranging from 39 sqm to 175 sqm.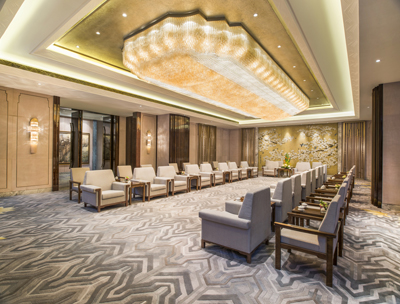 2. Intercontinental Beijing Saniltun
Opened: August 2016
Background The hotel opened during the 70th anniversary of the Intercontinental Hotel Group last year and adds to the choice of international brands in the fashionable business area of Saniltun. A hexagonal diamond inspires the hotel's design, elements of which can be seen in the public areas, particularly on the property's facade.
For events The 300-guest-room property has 1,500 sqm of event space, including an 800 sqm Grand Ballroom and eight multi-purpose meeting rooms.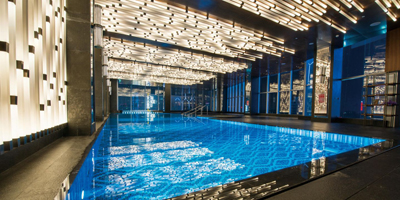 3. W Suzhou
Opening: June 2017
Background The trendy, cutting-edge W brand (created by Starwood, but now under Marriott International) is set to open in the heritage garden city of Suzhou. With views of Jinji Lake, the 379-guest room hotel factors features of the East China water town, such as rockery and pavilions into the design of its interiors.
For events There will be two ballrooms – the Megaroom on level 1 and Greatroom on level 2 – along with eight function rooms and outdoor spaces.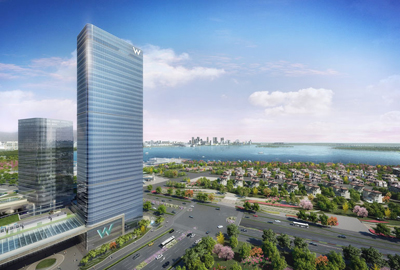 4. Park Hyatt Hangzhou
Opened: September 2016
Background In the East China city famous for West Lake, Buddhist heritage sites and tea, Park Hyatt Hangzhou gives planners the chance to hold events in the tallest hotel in the city. The 242-guest-room property occupies the top floors of a 49-storey tower in a newly built complex in Qingdiang New City, overlooking Qiantang River.
For events A marble reception hall leads directly to the main 650 sqm ballroom, which has a seven-metre-high ceiling and can host up to 400 guests. It can be divided into two venues and connects to a 264 sqm pre-function area. The Residence, on the same floor, offers a casual setting with four meeting venues, residential-style lounge spaces, accommodating groups of 30 to 100. There is also the multi-functional penthouse, Park Salon, with wraparound windows on the top floor for groups of up to 100.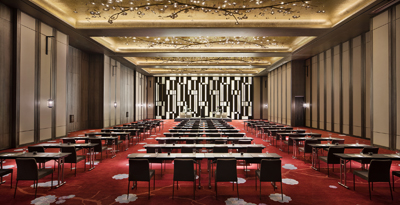 5. Songbei Shangri-La, Harbin
Opened: January 2017
Background This is the second Shangri-La in the provincial capital of northeastern Heilongjiang, joining the Shangri-La Hotel, Harbin. Songbei Shangri-La is in the city's business district and 30 minutes from the airport and Harbin West Railway Station. It features 33 serviced apartments and is a five-minute drive from the famous Ice and Snow World festival sites and close to local attractions such as the Sun Island Garden, Siberian Tiger Park and Harbin Great Theatre.
For events The 344-guest-room property's pillarless ballroom covers 1,616 sqm and accommodates up to 1,000 guests. There is also a 408 sqm junior ballroom and two function rooms.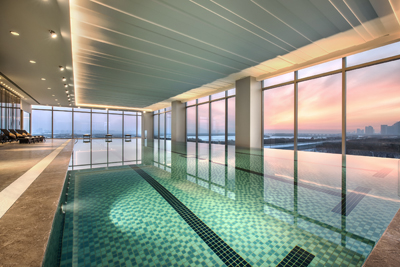 6. JW Marriott Hotel Chengdu
Opened: October 2016
Background JW Marriott Chengdu, located next to Tianfu Square and the well-loved Kuan and Zhai Alleys, joins a luxury line-up of international hotels in the city's business district.
For events Around 1,800 sqm multi-purpose event space includes eight meeting rooms and the 966 sqm pillarless Grand Ballroom, which can host 700 for receptions, and has floor-to-ceiling windows. The venue connects to a private rooftop pre-function area and garden.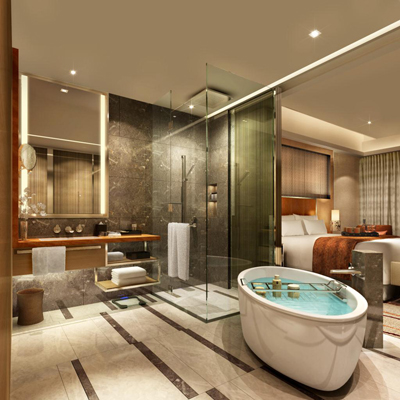 7. The Meixi Lake Hotel, a Luxury Collection Hotel, Changsha
Opened: September 2016
Background The capital of Hunan province in central China is an historic city, but the Meixi Lake Hotel reflects both Changsha's modern growth and its ancient heritage. It stands next to The Mall of Splendours and overlooks Zaha Hadid-designed Mexi Lake International Culture and Arts Centre in a new zone for business, retail and entertainment. A Six Dynasties period poem, 'Journey to the Immortal Peach Garden' by Tao Yuanming, lays the inspiration for the 310-guest-room hotel's interiors.
For events The Meixi Lake Hotel's seven venues includes the 1,100 sqm Grand Ballroom, with meeting rooms ranging from 59 sqm to 812 sqm.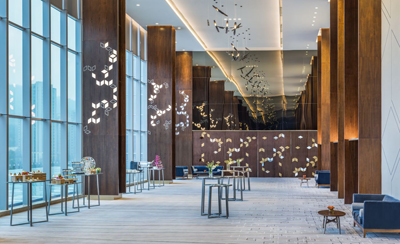 8. Hyatt Regency Xian
Opened: July 2016
Background Xian, in northwest Shaanxi province, is another city combining China's ancient heritage and today's drive towards better trade and communications. The city, famous for the discovery of the Terracotta Warriors, was the start of the ancient Silk Road – fast-forward a couple of millennia, Xian is rising as a strategic hub for the Chinese government's Belt and Road initiative. Hyatt Regency Xian draws inspiration from Tang Dynasty heritage seen in touches from Chinese lanterns to paper cuttings.
For events The 298-guest-room property features over 4,000 sqm of pillarless event space that benefits from natural lighting. Venues include a 1,220 sqm Regency Ballroom, a 405 sqm Regency Salon, and a Pavilion featuring nine versatile rooms set around a central sky-lit atrium.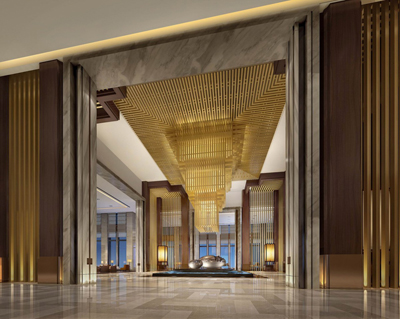 9. Cordis, Shanghai, Hongqiao
Opening: Q2 2017
Background Langham Hospitality Group's second Cordis property will join the newly revitalised commercial and transport hub of Hongqiao, near the National Exhibition and Convention Centre, Shanghai Hongqiao International Airport's new Terminal 2 and Hongqiao Rail Station.
For events The Cordis will have more than 1,600 sqm of event space, including a 580 sqm Shanghai Grand Ballroom and a 440 sqm Hongqiao Ballroom that will have access for vehicles.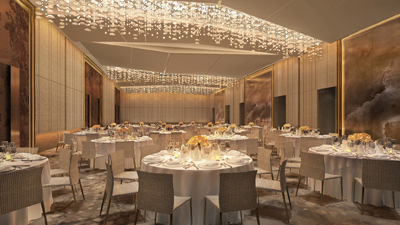 10. Niccolo Chongqing
Opening: Mid 2017
Background Chongqing is no stranger to overseas business investment and for decades was home to an auto-industry run in association with American executives, whose presence helped drive the demand for international hotel brands. Chongqing was also on the rise nationally until its municipal leadership fell out of favour and a lower profile was imposed in contrast to other cities. Now Chongqing's international profile could well be re-emerging as the city plays its role as one of the gateways to China's west. One reflection of this comes with the second opening in China of a Niccolo property, by Hong Kong's Marco Polo Hotels, following the brand's debut in Chengdu in April 2015.
For events Niccolo Chongqing will have 252 guest rooms – including 21 suites – and located in the upper reaches of One IFC tower, part of the city's new Jiangbeizui CBD. The hotel's ten venues include the Niccolo Ballroom and the Conservatory on the 62nd level with views of the city skyline.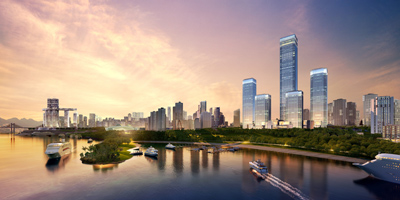 For MIX's pick of some of the best event space revamps in 2016, see here.