Upcycling gives old or discarded products more value, not less. The concept, which has its roots in Germany in the 1990s, is being adopted by industrial engineers and progressive companies.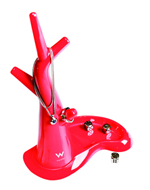 Now it's finding its way into hotels.
Whereas recycling involves converting or taking a reusable part of an old product, upcycling sustains a product that would otherwise add to more landfill or harm the enviroment.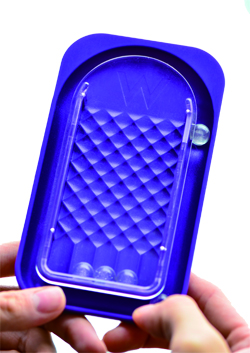 Who does this? Designer Kevin Cheung is a strong advocate. He was frustrated at seeing the amount of wasted electrical con- sumer products so he hit on the idea of creating products such as speakers from used liquid containers and wallets using "outdated" wallpaper.
Where's it happening? The concept was recently highlighted during Hong Kong's Business of Design Week when W Hong Kong teamed up with young designers, including Cheung, for events featuring upcycled products.
W Taipei sent over two designers from Taiwan, Liao Wan Ting and Fanny Kuo, who took part in the Trash Re-Design project co-organised by the hotel. The upcycled creations impressed the hotel enough that they were given to guests as gifts. Cheung's work was also highlighted at a panel discussion during the evening. Restaurants and wine cellars at Langham Place Hong Kong work with charity St James Settlement whose members upcycle wine corks by creating  gift products. Grand Hyatt Tokyo has used upcycled corks to create festive decorations in its lobby.