VENUES and organisers are adopting more live-streaming and digital solutions as the Covid-19 pandemic hits conferences, exhibitions and other live events.
Web-streaming platforms such as Zoom and Cisco's WebEx have seen a surge in demand as meeting planners rush to find solutions to travel restrictions and staff working from home.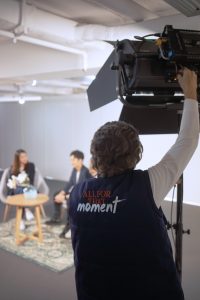 Pacific World began reaching out to clients in China via live webinar as the lockdown in Wuhan came into force in January, while a ban on large gatherings of more than 500 people in Australia has seen organisers live-stream.
Digital events company Create Engage has produced more than 35 live streams since the start of the year, with 53 per cent of clients citing Covid-19 as the reason for the bookings, Australia's Business Events News reported on March 18.
After the Australian government advised against gatherings of more than 100 people, a  tech event due to be attended by 4,000 teamed up with YouTube to stream the conference live. Organisers of QODE Brisbane believe the March 24-25 is the first in Australia to enable the video platform's viewers to visit exhibitor booths using Virtual Reality.
Industry associations have been urging organisers and their clients to postpone or live-stream conferences rather than cancel events outright.
In Hong Kong, Uniplan is using its studio in the Wan Chai district of the city to extend its virtual and live-streaming events expertise to corporate and start-up clients.
More ICC Sydney adopts live-streaming as Covid-19 takes grip
Geraldine Chew, Uniplan's recently appointed CEO for Greater China, told MIX that the Covid-19 outbreak has seen the brand experience agency "fast track the roll out of a new service, designed to meet the growing demand for live-streaming both event and social media content".
"Instead of cancelling plans, we encourage clients to plan differently," says Chew.
"We have been witnessing the increasing popularity of virtual and streamed events to share live moments for some time. Uniplan has been very progressive in offering live-streamed moments globally, with past experiences attracting millions of viewers.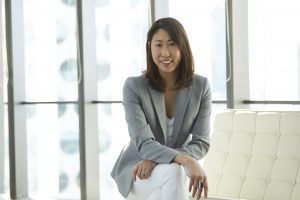 "With current social distancing regulations in many markets, for now the future of some events might well be online, but we don't see this as a negative thing. There is a huge and isolated audience all looking to be engaged and this presents enormous potential for brands and businesses, if they can tap into it."
Judd Christie, Uniplan Hong Kong's executive creative director, says organisers can create an alternative version of what they would normally do for an event with solutions that will still engage an audience.
More on event tech: Going live with 5G
"We have seen a wide range of experiences adapted very successfully into online experiences," says Christie. "These include everything from virtual museum exhibits, fashion shows, conferences and exhibition stands, right through to concerts and even festivals. There really is no barrier to transferring these moments into engaging experiences, even under the current constraints."
"The studio is really a blank canvas that can be customised to meet the specific requirements of individual clients. Our experience in designing spaces allows us to create different scenarios, with a short turnaround time," says Christie, adding that the 60 sqm space can live-stream events ranging from panel discussions to small-scale product launches.
Bringing television techniques to your events
Inhouse event teams at Hong Kong's larger corporates are also taking to live-streaming meetings both locally and globally. One meeting planner from the finance sector told MIX that the cost fact is also luring senior management to virtual meetings as Covid-19 sees more people working from home.
But not all corporate planners see live-streaming and virtual conferences as the ideal solution for corporate meetings and events.
"We spent a lot of time assessing the right tool and senior management are keen to move across to the live-streaming model, especially to save costs," says the organiser, who had a significant misgiving about the trend: "You can't build or strengthen relationships through a webinar."