CONFERENCE organisers are taking the bold step of holding a full digital congress for a medical association in Italy where the Covid-19 outbreak has taken a heavy toll.
AIM Group International is transforming a conference for the Italian Academy of Prosthetic Odontology (AIOP) by creating AIOP Online, which is scheduled to take place from April 30 to May  2.
The PCO plans to make the event a "fully digital, immersive and realistic scientific congress taht enhances knowledge exchange, networking and sponsor visibility". 
"I am convinced that this innovative event, whose origin is undoubtedly caused by the Covid-19 emergency, will transform a challenge into an opportunity, opening new horizons even for the future when the emergency is over," says Carlo Poggio, President of AIOP.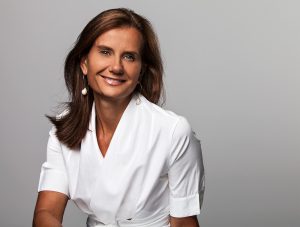 The exact number of delegates has not yet been released, but AIM says a "good number" has already signed up along with confirmed sponsors.
AIOP was originally due to take place at a convention centre in Riccione, but the physical event proved impossible as the pandemic took hold in Italy, causing more than 25,000 deaths and 187,000 cases of infections.
"We are convinced that despite the social distancing imposed by the health crisis, the need for meeting people face-to-face will remain," said Patrizia Semprebene Buongiorno, vice-president of AIM Group International.
"We strongly believe in the power of events, where people interact, collaborate, learn and build relationships," she said.
AIM will be working with Tecnoconference – TC Group and delegates will be able to follow the congress sessions remotely by connecting online to the "AIOP On Air" platform.
Several tools will be used to ensure active online audience participation. It will be possible to interact with speakers and exchange views with other participants through chat rooms and poll systems. 
The event will take place in a "virtual television studio" which has a realistic and immersive layout, with different graphic set-ups according to the type of session, AIM says.
A large exhibition area planned for the conference centre will be realised through a complete digital experience. A well-structured area dedicated to sponsors will offer the possibility of following thematic itineraries (live and on-demand), consulting corporate documents and presentations, and the chance to virtually attend one-to-one or even one-to-many meetings with exhibitors.
Exhibition participants will be able to experience 13 different ways of interaction divided into three categories: Branding, Video Content and Meet the Sponsor.