Stars of the stage, screen, pop world or political arena can add "wow" factor to events, providing a showbiz element that makes a presentation, conference or gala dinner an occasion to remember.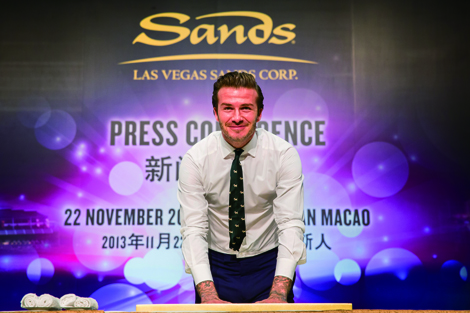 But experts in the field warn that fame alone is not enough to ensure the success of stars on the corporate stage. Celebrities need to be booked with the message in mind, handled in the right way and have, in the words of Saxton Speakers Bureau managing director Winston Broadbent, "an indefinable bond with an audience".
Broadbent, whose company has offices in Australia and New Zealand and supplies between 2,500 and 3,000 speakers and entertainers a year, likens the process of matching a celebrity speaker to counselling. "We're in the relationship business," he says. "We are essentially marriage counsellors. We start with clients and try to match the speakers to them – often they don't know what they want, we have to tease it out of them."
Saxton has an impressive list of regular celebrities, from Apple guru Steve Wozniak and Irish pop star Sir Bob Geldof to US businessman and former New York mayor Rudy Giuliani, but Broadbent says it is time-consuming matching speakers to events.
"The vetting process involves the quality of their speaking, the quality of their credibility, their testimonials. We view a video and it's pretty much a full-time job just looking at prospective people. It's quite a complicated business."
Josh Gair, CEO and founder of the Orlando-based Impact Entertainment Services agency, which also provides celebrities to events in Asia, says choosing a speaker or performer involves more than just basing a decision on fame.
Gair, who has stars such as the Korean "Gangnam Style" pop star Psy and Dom Sagolla, one of the creators of Twitter, on his books, says: "Many people will ask 'who's hot?' and that's a big don't. It's not a case of booking whoever is popular. You need to look at your individual event and find out what the best fit for the event is.
"Someone might be 'hot' and even be a fit, but other elements might not be there. You have to know the objectives, the demographics and the goals. You need to know what you're looking to get out of it."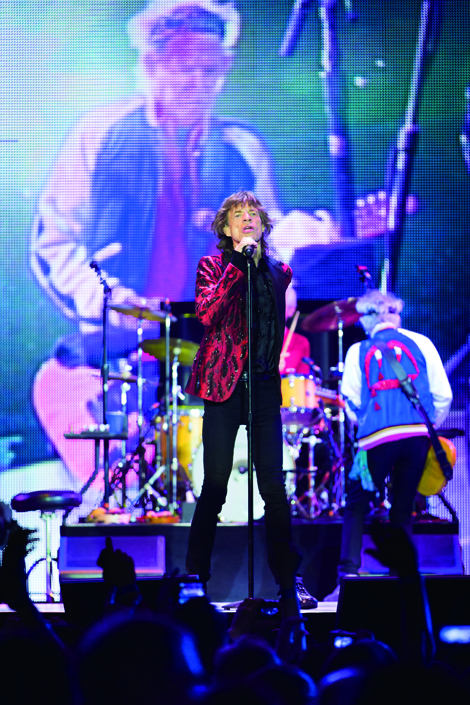 Carly Lewis, general manager – Asia, with events management agency cievents, which has offices in Hong Kong, Australia, New Zealand, UK, USA and South Africa, says "the right speaker at the right time can be the perfect way to align all the messages of an event".
"For example, for a pharmaceutical client, having an inspirational speaker from within the medical field or who works on missions and can relate to a business objective, can bring a huge ROI to any event," she says. "High-end speakers or performers such as Michael J Fox, Andre Agassi or Pitbull can bring value through their status in society and be used as an incentive to motivate a group of people to increase business results."
Scott Messinger, corporate vice-president of advertising and brand management for Sands China, has experience of booking everyone from The Rolling Stones and Canto-pop legends to celebrity chefs and sports stars such as boxer Manny Pacquiao and soccer ace David Beckham.
The Venetian books celebrities both for internal events and external clients and has a team dedicated to the task. "We have a group of senior meeting planners who will sit with customers, whether groups of 50 or 5,000, to determine what they are looking to accomplish in a particular event and match the talent to it," he says.
Messinger adds that the value of a star turn can often work both ways. David Beckham was so impressed with his first experience of Macau and The Venetian that he took a "selfie" that attracted more than 500,000 hits on Facebook in the first two or three hours. "We also try to make it a great experience for the celebrity," he says. υ
HOW TO HANDLE BIG NAMES
Public figures can be down-to-earth people, but watch out for the riders
Most stars are "essentially ordinary and extraordinarily nice people, but the proper handling of celebrities is important". That's the view of Winston Broadbent, managing director of Saxton Speakers Bureau.
Broadbent says that there can be a lot of pressure on celebrities because "they may be potentially dragged from pillar to post at an event", but he adds that there is often help at hand.
"The bureau, manager or agent will provide someone on site to assist you with this, and that person should advise you of any special requirements," he says. "There should be an elegant control of proceedings where all parties feel comfortable while, at the same time, maximising the value of your celebrity."
Sands China's Messinger says celebrities are treated as guests at the company's Macau facilities, which includes The Venetian.
"Our approach to managing a celebrity is in many ways the same as the way we approach our normal customers," he says. "All 29,000 of our team members are very attentive. They listen. They try to anticipate people's needs.
"Celebrities often come along with their families, handlers, managers and perhaps their own security people, who we have to interact with. All the preparations we make become somewhat opaque to them. All they know is that it is a very smooth interaction while they are here."
Cievents' Carly Lewis says stars often have "specific technical riders due to the complexity of their shows", and it is important that all technical aspects are adhered to. Food and beverage riders can sometimes be contentious.
"Some items such as rum or Grand Marnier may seem 'over the top' in a rider," she says. "However, artists often use alcohol to warm their vocal chords before or during a show."
AGENT'S VIEW
There is more to booking a star than just choosing a name and paying the money, and few know that better than Josh Gair, CEO and founder of Impact Entertainment Services.
Gair, who has seen speaking trends come and go, warns that the tone of a speaker's presentation is very important and that cultural and social issues should always be taken into account when booking.
"A speaker should always be wary of what he or she is saying," he says. "Don't get too political. If it is not that kind of event and the speaker says something political, you can immediately split the room in half."
He says that it is important to work with an agency that is "client-centric" when booking a big name speaker. "If you try to go it alone and haven't done it before, you are going to run into a lot of problems. You won't save time or money.
"I've had clients come to me saying that they spent two weeks just looking for a speaker's contact. We had a client in Shanghai who wanted to book
Alan Greenspan. They had a very difficult time, they couldn't even get him or his agent to return their email."
CORPORATE JUNGLE
Storytelling is the key to a great presentation, says TV star Hayden Turner
When TV star Hayden Turner isn't on safari in Africa, presenting a National Geographic wildlife programme from one of the wildest places on the planet or promoting a conservation project, he can be heard on the speaking circuit.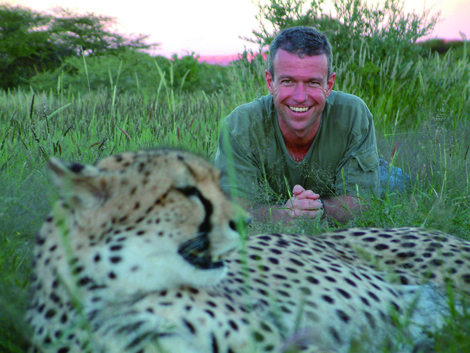 Turner, who was once a zookeeper at Taronga Zoo in Sydney but now lives in the UK, is a regular speaker at both corporate and charity events, and says one of the aspects he enjoys most is meeting new people.
"One of the greatest things about a speaking event is the wonderful people you get a chance to meet," he says. "You find you could be speaking for something that is completely unrelated to your world. It allows you to mix with very clever, wonderfully inspiring people."
And Turner says that while many organisers pay speakers well, many of the events he attends are not about the money. "Some of the gigs you do aren't necessarily for huge monetary gain, you might believe in the cause," he says.
The presenter says he always gets a kick out of being told he performed well at a speaking event. "Everyone likes to be told they are doing a good job. If you do that by getting up on stage and telling people some great stories, making them laugh, inspiring them to travel and know more about the world, conservation or the planet, then that's quite rewarding. It's a great feeling."
Despite his TV profile, Turner says that he doesn't consider himself to be a star. "I don't really look at my life as one of a celebrity," he says. "I was a young fellow who came from Australia and was just in the right place at the right time, and I think that can be a quite nice story to tell. It is motivational for me to share with other young people coming up that anyone can do what I do."
Turner says that he prefers to rely on storytelling rather than inflict 'torture by Powerpoint', but adds that where technology is involved there is always something that can go wrong. He recalls a travel expo in Earls Court, London, where the unthinkable happened.
"I was in a small auditorium and had between 80 to 100 people. I had everything set up ready to go, the technical adviser had all my slides and everything was looking great. I hit the first slide and there was a black screen, hit the next slide and there was another black screen. There is nothing worse than the technical adviser standing there shrugging his shoulders saying that he doesn't know what
is wrong."
Turner remembers that he had to talk for 45 minutes without props of any kind and that it was 'a really, really hard gig'. "Everyone stayed to the end and that was really wonderful of them. I actually went and sat in the audience and told the stories from there to make it a little bit more personal, but it was a very hard thing to do," he says.
"Humour is absolutely essential, self-deprecation is the most important ingredient in that situation. You must make fun of it. It shows that you are just like your audience. Anything can go wrong and when it does, you've just got to be yourself."
Turner says that planners should always give speakers a clear brief. "Give us as much information as possible," he says. "Speak in a language that is simple and explanatory and doesn't confuse what you are trying to achieve. Let speakers know well in advance what resources they can use. The more planning there is, the more confident you
will be."
TIPS FOR BUYERS
Saxton Speakers Bureau will celebrate 50 years in the business in 2015. Managing director Winston Broadbent shares some advice on star bookings.
• Book quality people. The service has to be quality and so do the people.
• Carefully consider what you are trying to achieve as a client. Be aware of your audience – the ethnic and gender mix and the demographic.
• Do your homework. You need to have proper due diligence with your speakers. Look for past testimonials rather than glossy brochures.
• Go through a speakers' bureau because reputation is on the line.
• Make sure you get the right fit. Look for quality and service like you would with a fridge or a car.
• Don't assume that just because someone can deliver the news they will be a good public speaker.
• Never hire on price alone.