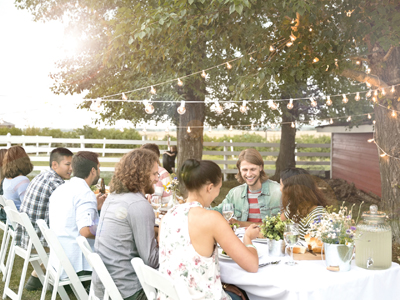 Shangri-La Hotels and Resorts has launched the Events Collection, a new meeting and events offering for event planners.
Thanks to Shangri-La's range of superb hotels and resorts, the Events Collection brings event planners the best resources from which to design, theme and create memorable experiences. These will be events that your groups will not only treasure, but will also be engaging and productive. Essentially, as the hotel group itself says, they are Experiences You Design.
The Events Collection will enable event planners and members of the Golden Circle Event Planner Rewards programme a chance to earn and redeem points for meetings, conferences and events across the Shangri-La portfolio.
Instant value, credits & benefits
With Shangri-La as your chosen partner, the rewards and benefits designed to work best for you include:
The 3% instant value feature allows event planners to add little touches to events by getting back 3% of their total bill to use on additional Shangri-La services, such as complimentary guestrooms, upgrades, round-trip airport transfers, and enhanced menu items.

Furthermore, The Planner Toolkit provides event planners with a host of on-site support services, customisable themed events and team-building programmes to enhance the experience of their guests.

Members can also enjoy 10% credit towards their next event (subject to a maximum of US$5,000) and can take advantage of the generously high cap on points for even more added value and flexibility.
GC Event Planner Rewards
Golden Circle Event Planner Rewards gives event planners the ability to earn Golden Circle award points every time they organise meetings and events. Points can be used to redeem personal Shangri-La experiences or offset up to 5% of an event spend.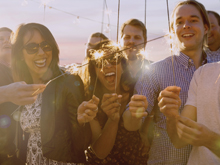 In addition to earning Golden Circle points for meetings and events, event planners will also be able to redeem them to pay event charges at a rate of 10 GC award points per US$1, up to a value of 5% of the event spend, excluding taxes and service charges, and subject to a maximum 50,000 award points – US$5,000, or its local currency cash equivalent per event.
If more than one meeting is booked with Events Collection, event planners can use the credit from their last event hosted at Shangri-La hotels and earn double Golden Circle award points for the second qualifying events onwards.
Follow Events Collection
As well as enjoying Events Collection benefits, event planners can also take advantage of Shangri-La's global network by joining the conversation on LinkedIn as the hotel group collects, curates and delivers the best inspiration for event planners from around the world.
Find out more and design your next experience with Shangri-La by clicking here.

Follow Shangri-La Events Collection on LinkedIn for the best event inspiration.