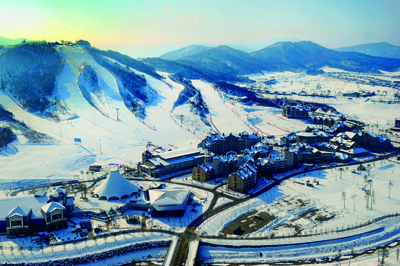 Pyeongchang, Korea
WHERE? A two-hour drive from Seoul into the Taebaek Mountains is Pyeongchang County where the 2018 Winter Olympics will be held.
SURROUNDINGS Alongside a variety of Buddhist temples, Pyeongchang is home to the Intercontinental Alpensia, a 238-room hotel nestled in an alpine-style village boasting six ski slopes, two of which are Olympic-class, three scenic golf courses and the Ocean 700 indoor water park.
FOR GROUPS The resort is open year-round, but skiing is the region's prime attraction, and incentive groups can expect snowcapped mountains and plenty
of the white stuff during winter months.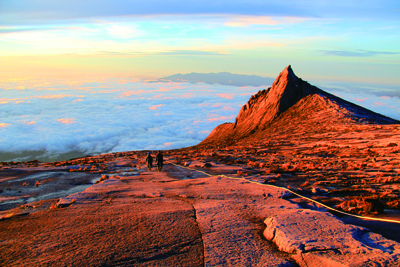 Kota Kinabalu, Malaysia Borneo
WHERE? At over 4,000m, Mount Kinabalu is one of the region's great natural attractions, drawing hikers keen to complete the two-day summit.
SURROUNDINGS Mount Kinabalu Pine Resort accommodates guests in luxury wooden cabins looking out onto the mountain and offers casual conferencing facilities on outdoor verandas where groups can meet surrounded by lush rainforest.
FOR GROUPS Visits to Sabah's tea plantations, Poring Hot Springs and golfing excursions can also be arranged through the resort while groups looking for something a bit more adventurous can seek out luxury "glamping" experiences in Kinabalu National Park, which can be arranged through the Malaysia Convention and Exhibition Bureau and its partners.
Motoring across the Alps
WHERE? The Bavarian Alps is the starting point for a driving experience with groups in a fleet of classic Porsche 911s. Munich-based Passo Tourismo provides the cars with suggested itineraries around the Black Forest, the Bavarian and Tyrolean Alps and even into the Dolomite region of northern Italy.
SURROUNDINGS Guests receive a handcrafted road book of their selected tour to ensure a seamless, hassle-free experience on the road with superior category of hotels and gourmet lunches and dinners along the way. Highlights range from Bavarian beer garden culture to Austrian hospitality and Italy's "dolce vita". Part of the experience is staying in the best hotels the
region has to offer and enjoying world-class gourmet cuisine.
FOR GROUPS "We have a proven track record of teambuilding excursions and incentive trips under our belt," says Passo Tourismo's Amélie Eise. "We specialise in delivering diverse and invigorating experiences that refuel a team's motivation."
Banyan Tree Yangshuo, China
WHERE? In southwest China's Guangxi region, 110km from Guilin international airport, and a 15-minute drive from picturesque Yangshuo, the nearest town.
SURROUNDINGS The area around the region's main city of Guilin is renowned for its karst formations that dot the scenery. Their images have earned a special place on China's banknotes. River culture abounds with bamboo rafting and nightly viewing of cormorants fishing on the river that links Yangshuo and Guilin.
FOR GROUPS The karst rocks make fine starting points for groups wanting to teambuild by learning rock climbing or cycling, while networks of caves add to the adventure. A more leisurely way of enjoying the scenery is a cruise along the Li Jiang River (left). Banyan Tree is also ideal for spa seekers and the dining more suitable for smaller, intimate groups.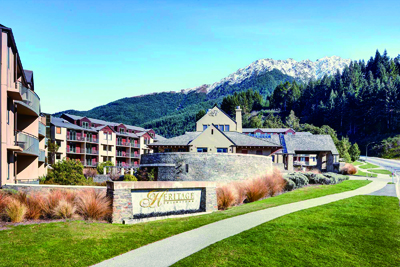 Heritage Queenstown, New Zealand
WHERE? At the foot of Ben Lomond Scenic Reserve and overlooking Lake Wakatipu on New Zealand's south island; Heritage Queenstown is about 90 minutes from the area's international airport.
SURROUNDINGS Uninterrupted alpine and lake views are making the property a favourite among corporate groups seeking extra privacy and exclusivity offered by a luxury resort experience. Heritage choices on the north island include Auckland's Waitakare Estate in a rainforest half-an-hour from the city centre.
FOR GROUPS The Queenstown property is one of the Heritage group's hotels available for corporate buyout. The Icon Room offers an impressive location for 200-delegate conferences or 150 for a banquet, while the rooftop is also available as an event space. Heritage's portfolio includes Hanmer, which as well as having hot springs, hosts conferences surrounded by scenery and opportunities for outdoor activities.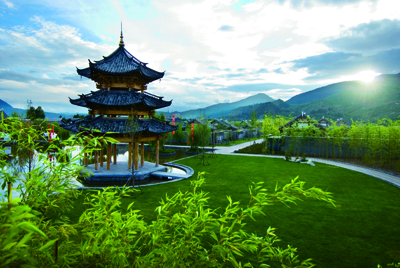 naked Stables Private Reserve, China
WHERE? Corporate groups are making their way to the hills of Moganshan, 60km from Hangzhou, in an area long used as a place of retreat from Shanghai during hot summers. South African architect Grant Horsfield hit on the idea of hillside villas combined with rugged outdoor pursuits and conference venues named after different types of African tribal gatherings. He called it naked Retreat, which operates with naked Stables Private Reserve. Work is also being carried out on renovating a castle into a 58-guest room resort.
SURROUNDINGS Delegates can be taken from their
villas to the main meeting venues, restaurants or outdoor-pursuit facilities by the resort's golf carts. The scenery is lush green thanks to tea plantations and the resort's environmental principles, which include water heating and outdoor lighting powered by solar energy.
FOR GROUPS Access can also be arranged to aLand Rover Experience Centre where teams can bond by driving along steep and rugged terrain. Activities also include a military-style fitness bootcamp,tea-picking, hiking, tai chi and yoga. Corporate clients have included Coca-Cola, Clark Morgan, major hotel groups and Tourism Australia.