Millennials, Generation Y, echo boomers, iGen, the net generation… call them what you will, there is a buzz among meetings professionals about the way people born during the 1980s and 1990s are affecting the events industry.
Although there are many views about what defines the millennial demographic – some of them controversial – one thing is uncontested; people born during this period have had constant access to computer and smartphone technology and have influenced many employers and companies to update both their hiring and marketing strategies as a result.
The urban dictionary defines "two wings of millennial", Generation Y, born between 1981 and 1991, and Generation Z, born between 1991 and 2001. "The primary difference between the two being technology.
"Generation Y grew-up on personal computers, cell phones, and video games, while Generation Z has grown up on tablets, smartphones, and apps, it says. "Yet, the common ground between both generations is that both have been transforming and altering communication and identity."
Events industry millennials launch online community
Ungerboeck Software International, which specialises in cloud-based event management and exhibition systems and has offices in 50 countries, including Hong Kong, mainland China and Australia, says in its blog that there are 83 million millennials in the US alone and that they represent a challenge for business marketing.
While there are four generations attending meetings currently, it is millennials who are driving communication innovation as "technology natives".
Drawing on research, Ungerboeck says that millennials tend to use their digital devices for more than just Facebook and texting because they are network hungry. Networking drives the way they think and behave, using it as a path for advancement. They also tend not to stay in jobs longer than 16-18 months on average, tend to be sustainability conscious, respecting authenticity, people and events willing to be straightforward, fun, and free of complexity.
A less flattering image of millennials was painted by the UK Guardian newspaper recently though in an article headlined "Generation Y: a guide to a much maligned demographic", in which it points out that a Google search on the group tends to throw up results that associate them with "being lazy, self-involved, cosseted, politically apathetic narcissists, who aren't able to function without a smartphone and who live in a state of perpetual adolescence, incapable of commitment".
So the question for the events industry is, are millennials' digital barks worse than their bytes? Are they really the techno force some claim them to be, whether as employees or targeted customers?
Gráinne Ní Ghiollagain (right), co-founder of the Meetings and Millennials social networking site, says that by 2030, millennials will account for more than 85 per cent of the workforce and "are most definitely not a figment of marketing spiel".
She says that while too much is often made of the differences between the generations – common factors "being young, determined and at the starting years of their careers" – there are differences, the main one being "the environment we grew up in, this fast-paced, fast-changing, digitally oriented world".
"We are not that different, we are not unique, we are not an alien race from outer space – we are just determined, ambitious individuals," Ní Ghiollagain says.
"In my opinion, the biggest implication of this breed for people running events and incentives is speed – the speed at which things are done, emails are answered, phone calls are placed, friendships are made."
How to engage with millennials
IACC – an association for conference centres – goes further, predicting that in ten years' time, when today's millennials are running the show, "their preferences will shape and shake up the meetings and events industry at large".
In a spring 2017 "Meeting Room of the Future" report, the IACC says events will be more experiential, the format of lectures will be non-linear and meeting spaces will be more flexible.
"Flexibility… is what links the major trends together – non-linear learning, the new experiential features, and the adjustable formats. Being open to change is what will drive meetings of the future," the report says.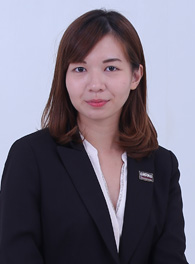 Weini Tan (left), business development manager at the Kuala Lumpur office of the Sarawak Convention Bureau – herself a millennial – says the younger generation can add value by contributing "more creative and out-of-the-box ideas, always trying to break out from the traditional mould of running events", but cautions that experience still counts for a lot in the interests of balance.
"Having a good blend of young professionals, millennials and 'old dogs' … pioneers in a team would be the perfect situation," she says.
Florence Chua, director of greater China development with MCI China in Shanghai, says MCI has a lot of experience working with millennials and also takes their "mindset" into account when designing projects.
Their mindset "triggers behaviour traits like technology savviness, digital connectivity, short attention span, confidence, serving a cause, having fun, personalisation, and wanting to be involved".
"All of these need to be considered when designing an activation and engagement strategy for them," she says.
Chua agrees with Weini Tan that it's best to strike a balance between the new and the old, with experienced old hands knowing how to implement change. "It's not a standoff between the new and the norm. The mastery lies in successful implementation of an innovation, not the idea of an innovation."
Lynn Grebstad, founding partner and chairman of GHC Asia, also says it's not a standoff and that the way forward is to strike a balance. "[It is a case of] mixing the old and new, maintaining high service standards but being aware that millennials are less formal in their approach and understanding of work and the workplace, as well as education or career improvement," she says.
Gripe no more about millennials
Grebstad, a baby boomer, says the excitement that a new era has ushered in is shared by all. "Nobody wants to sit in a boring conference rooms anymore, they are looking for inspiring spaces and interactive experiences, in tune with their philosophy of life," she says.
"Millennials may not be booking the spaces themselves, but companies should be mindful of what employees or clients expect and what drives them."
Greg Gubiani, general manager of Marriott International's Aloft Kuala Lumpur Sentral, says the hotel trade has had to focus on generational change.
"Aloft as a brand certainly appeals to millennials, whether as guests or talents," he says. "With an average age of 25-30, our talents are the key to the hotel. They allow us to be up to date with technology, social media, trends, flex on management style and to connect differently with our guests."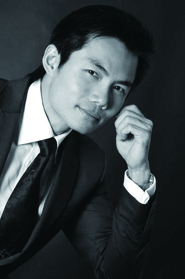 Daniel Chua (right), chief executive and facilitator, Aonia Motivation and Inspiration, Singapore, says he thinks too much is made of reacting to any one demographic group, millennials or not, and that getting the "right mix" is important.
"Folks in our industry should be used to dealing with unique needs. Clear communication, a strong grasp of needs and access to the right mix of experiences are key fundamentals in addressing the needs of every group, millennials or otherwise," he says.
"The challenge is in balancing the right mix of experiences -– groups that have a mix of millennials and those who are older – though there is generally greater deference to the needs and expectations of those more senior."
Read the full feature in the August-September digital edition of MIX