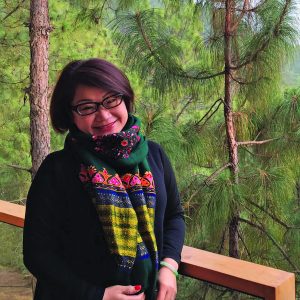 How did you get into your role as managing director with HelmsBriscoe and its first associate in Asia?
I come from a hotel background, so I did property sales, regional sales and [later] based in the Asia Pacific corporate office. I started at the Marco Polo Hotel in Singapore and wanted to do hotel sales, but hadno experience at the time – but they gave me an opportunity, and the rest is history.
After 12.5 years with Le Meridien, a company I still miss very much, I started my own company because of opportunities from US Airways and later a hotel business that needed a general sales agent in Greater China. That's how I started my representation business until HelmsBriscoe approached me seven years ago to lead the Asia region. They wanted a leadership in Asia to start the brand here and recruit good people to do the MICE business so that we could work through our partnerships and show what we can deliver. We now do a lot of business here and our partners love us. I have a team in Asia – 12 of us – from Hong Kong and Singapore to Malaysia, Japan and Korea.
What made you relocate to Hong Kong?
I was headhunted to start up the regional sales office of Le Meridien in Hong Kong – that's how it all got started. I went through four takeovers and just before Starwood came into the picture I left.
I'm actually born and bred in Singapore, but I've lived longer in Hong Kong than I have in Singapore. I think Hong Kong is full of vitality and opportunities
Any events that have stood out for you?
I do a lot of sporting events: the Olympics, Fifa World Cup, the Champions League, Super Bowls American football and the Masters to name a few. For me it's exciting as I do forward booking and planning as early as four years ahead of the event.
Two-and-a-half years ago I booked the Fifa World Cup Qatar for 2022 and now we are even starting to source for the Paris 2024 Summer Olympics and looking to the 2028 one – so it's all forward planning.
How about the Tokyo Olympics in 2020?
Tokyo Olympics is a big time for us, and we have contracted quite a few hotels. For one single client we have booked almost US$5 million – it is a luxury travel company that curates bespoke sporting packages for their high-net-worth individual customers. We have clients all over the world with no geographical boundaries and that's why it's so interesting working with HelmsBriscoe.
How did the move into sporting events come about?
It was by chance and that's the beauty of HelmsBriscoe. My head office contacted me and said one of our associates had problems getting rooms in Tokyo for the 2020 Olympics and asked if I could help. They had sent out [requests] to over 20 hotels and all the hotels turned down the business. Then I started working on it, and we managed to do six contracts in Tokyo for the Olympics.
From there that particular client grew for us because they doa lot of other sporting events around the world.
How does such a business model operate?
The fortunate thing about our model is that when the economy's bad our business gets better because when corporations start cutting down staff, we come in to assist them as we are at no cost to them. We do not charge our clients. We are all licensed contractors: this is our own business, so ensuring our clients get the best of the best is crucial to having the contract signed by them. We facilitate the search, negotiate, risk mitigate and manage attrition in addition to help them save costs. We are compensated by the hotels we book and this does not impact the offer our hotels extend to our clients and we do not mark up rates too.
Contracting is such a big thing. We redline contracts to ensure the terms and conditions protect our clients – and at no extra cost.
What do you see ahead for business-event travel?
The opportunity out there is huge. We are the largest venue-sourcing company in the world – we do US$1.42 billion in room revenue – and the potential global MICE market sits at $840 billion. It's a huge market and we are growing, partnering and recruiting so that we are able to tap into this business and then work with our partners to help them grow their business and increase their yield. It's all about the teamwork and partnerships that we have in the marketplace. HelmsBriscoe has been in this space for 27 years and has the local expertise of over 1,400 associates globally.
All this provides assistance to our clients who fall off their chair when we tell them: 'You want to go to Africa? No problem, because we have somebody local there to take care of you and it's not outsourced to another third party."
Cecilia Tee is managing director with HelmsBriscoe. She was interviewed by Martin Donovan