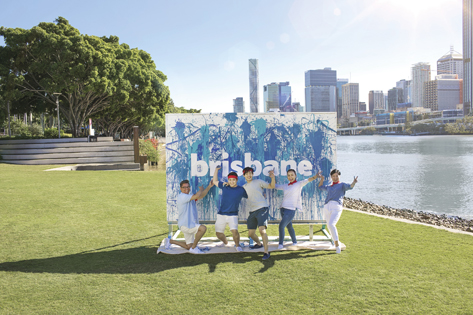 TWO Chinese businesses will reward 4,000 high-performing staff with a trip to Brisbane this year, boosting the Australian city's appeal as a destination for incentive-based business events.
Liaoning Yiyontang Bio-technology will bring 1,500 staff to Brisbane in August while Guangzhou Jiadai Biotechnology will bring 2,500 staff in October.
The groups were secured by the city's economic development board Brisbane Marketing in partnership with Tourism Australia and Tourism and Events Queensland.
Deputy Mayor Krista Adams said the two businesses represent the largest incentive-based business events to ever come to Brisbane and will generate over AUS$10 million for the local economy.
"Securing these groups demonstrates the collaboration between all levels of government and industry to raise Brisbane's profile as a destination for employee reward trips," Adams said.
More: Brisbane lands Flight Centre's 4,500-strong Global Gathering
"China is Brisbane's largest international visitor market and a major focus as we continue to attract more incentive-based business events to experience our enviable outdoor climate, new hotels and attractions, natural environment, local culture and welcoming people.
"These wins come shortly after Brisbane was announced as the destination for Flight Centre's Global Gathering in 2020 – another major coup and a sign that Brisbane's star is rising in the competitive business events space.
"We expect to see more international businesses choose Brisbane for employee reward trips as our tourism industry grows and more airline routes are secured from key international markets."
Brisbane gives dietary needs special recipe
While in Brisbane, the groups will explore key attractions including Lone Pine Koala Sanctuary and Sirromet Winery. Guangzhou Jiadai Biotechnology's itinerary will also include a conference component at the award-winning Brisbane Convention & Exhibition Centre.
Federal Minister for Tourism Simon Birmingham said Brisbane was now one of Australia's most sought-after destinations for international business events.
"The knock-on effects of securing incentive trips of this nature will be felt for years to come, with business events travellers known to be more likely to extend their visit to regional areas and return for a holiday in the future."