Something surprising is happening to events and meetings: alcohol-fuelled dinners and late night cocktails are being followed by morning tai chi classes, hikes while mini massages are now placed on conference and meeting schedules.
Health and fitness is catching on among more delegates. And that's hardly surprising given how the wellness industry is expected to grow from its current US$600 billion mark to a trillion-dollar industry in the next five years, according to experts like Paul Zane Pilzer, economist and author of The Wellness Revolution. People are willing to dole out resources to achieve optimal health, and it's a trend that is being mirrored in health-related, add-on activities for the event planning industry, too.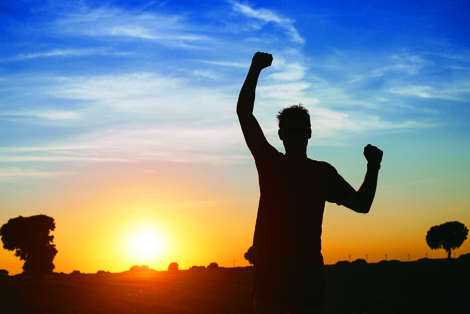 Delegates are looking for accommodation equipped with gyms, swimming pools and group exercise classes so that they can squeeze in a morning workout to kickstart the day before tackling rounds of meetings. Gluten-free and vegetarian dining options are also being sought. But with limited budgets and time on the line, ­shouldn't planners be leaving wellness up to individuals, instead of imposing it on groups?
STRESS
The fact of the matter is that many employees are burnt out, and the effect of stress is taking its toll on their physical and mental wellbeing. Shoshana Weinburg, spa director of Four Seasons Hong Kong, believes that there are innumerable ways it is taking a toll.
"We are reacting to stress in the way known to the body as 'fight or flight', says Weinburg. When the body feels threatened, the nervous system kicks into over-drive after months of constant pressure, which can have a dire effect on the rest of our internal organs. "The stomach starts to build digestive and acid issues, the thyroid and kidneys start to slow down or quicken to adjust to the changes in stress levels, which in turn creates problems," she adds.
In addition to stress affecting the way our body functions, responses to everyday anxiety affect our muscles too, causing our body to tighten and tense up. Neck, shoulder and lower back pain isn't always attributed to sitting at the desk for long hours as commonly believed, rather it's a result of consistent stress.
What's more, our sleep pattern is affected with irregular sleep preventing the body from recharging and resting. "If sleep is affected and you're not able to sleep through the night, the mind is not able to make decisions based on the common good and we focus only on the self," says Shoshana.
When conference travel is thrown into the toxic mix, many hardworking delegates may find that their bodies shut down entirely and they're unable to focus or perform daily tasks. Shoshana suggests daily visits to the hotel gym for a brief morning workout before heading out to meetings, or booking a session with a resident tai chi master. "Tai chi is a way to slow the para sympathetic nervous system," she explains. Another way of relaxing the muscles and alleviating jet lag is through massage therapy at the spa. Massages can strip away anxiety and stress, and it can make all the difference when introduced in a meeting scenario whereby delegates take 15-minute mini massage breaks in a separate room in between high-intensity brainstorming sessions and meetings.
TEAM SPIRIT
Event planners are also aware of the dire effects of constant, long-distance travel. Part of planning a successful event requires proactive measures to ensure delegates remain focused and energetic. With most of the budget dedicated to venues, entertainment and meals, there is often little left to invest in wellness and health. However, David Simpson, co-founder and director of Teambuilding Asia (TBA) – a Hong Kong-based company that provides training and development and event-based solutions for corporates across Asia Pacific – offers different health-related programmes that touch upon most budgets and timeframes.
TBA's Creative Juices programme, which has been a hit among organisations such as HSBC, Yahoo and Hong Kong Jockey Club, involves 12 teams working on a smoothie recipe. Sounds straightforward, but the challenge contains added zest in the form of missing ingredients for which they have to negotiate.
"It's chaotic, but a lot of fun," says Simpson. "There's task satisfaction and marketing skills practice. Plus, they can learn about the health benefits of certainfoods."
Pablo Cot Gonzalez, Asia Pacific head of marketing and PR for Imagination, a creative communications agency that also offers experiential team building events at their offices in Hong Kong and around the world – has also organised fitness-based team bonding. The Sync or Swim activity involves teams engaging in Olympic style contests where they plan, prepare and perform a medal-winning routine. Gonzalez says successful wellness programmes are those involving "light-hearted, fun, energising activities that carry many positive underlying messages". He says activities are most successful when they take place in a natural, outdoors environment.
More corporate incentive ideas are becoming exercise and health-based as opposed to (or, at times, in addition to) entertaining. "We've seen all types of brands incorporating wellbeing activities within their internal programmes, from massages in financial institutions to sporting competitions in media companies," says Gonzalez. "Employee wellbeing is one of the most important levers to better managing engagement, happiness, positivity and, in turn, the bottom line."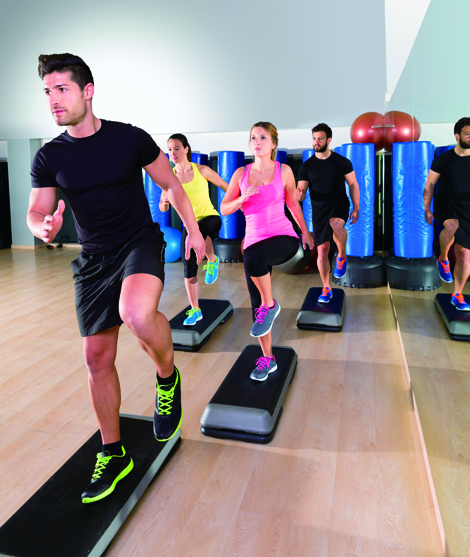 One teambuilding activity for beverage giant Pernod Ricard was a three-day programme involving beach games, canoe training and a regatta. The result was a feeling of fun and satisfaction among employees, not to mention the empowerment and bonding experience between teammates.
From a company or event planners' standpoint, having wellness add-ons also shows that companies care about their employees, and it's one more opportunity of fostering stronger relationships. "Quality time spent between staff and clients during training builds bonds," says Queenie Chan—a marketing director in the investment banking industry who has worked with CLSA, GS, Barclays and Ocean Park, Hong Kong.
"If the activity is competitive, the winning glory reinforces a positive experience among teammates, while losing can also result in having good stories to tell."
At international conferences for top-tier financial institutions, Queenie and her team organised a wide range of activities, including fun sumo, tai chi, running boot camps, triathlon, hiking and trekking and yoga. For her overseas events, having a cultural slant has been successful– especially the sumo event she organised in Japan. "Having a cultural element makes people want to participate more and learn about the place they're visiting," she explains.
WELLNESS R.O.I
Chan says only a small budget (on average, less than 10 per cent) is dedicated to wellness activities during large-scale conferences because there is often no direct correlation between a fitness event and the actual agenda of the meeting or conference. There are also no measurable returns from this type of participation, so it's still considered by many to be a bonus activity.
It is possible to make do with whatever budget there is at hand by being creative. "It could be very simple with just the cost of an instructor, a bus hire and a small group running around the hills for free," says Chan. When the budget is more flexible, however, star speakers can be brought in to teach delegates about something they would otherwise miss out on due to their busy schedules.
Big names on the health and wellness circuit can attract delegates with little persuasion needed. "Using star instructors or speakers doesn't really require selling these days as most people are more health conscious," adds Chan. Talks on the next super-food, how to reduce cholesterol or managing heart health prove to be popular among high-wielding financiers, who often don't have the time to read-up on such topics. "It's easier for delegates to sit in on a talk, rather than read an entire book, and they feel like they've learned something new afterwards."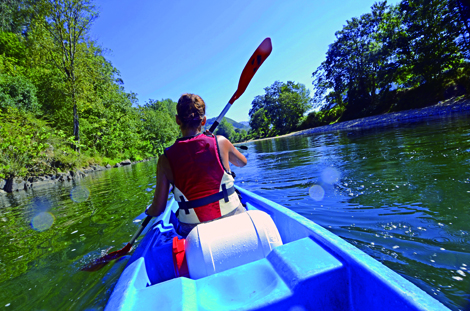 Investing in health-related programmes is just one more way companies can invest money into the wellbeing of their employees. Wellness activities can kickstart a healthier lifestyle among participants, resulting in preventative health measures that, in the long run, can reduce company medical costs and improve productivity. It can also translate to a feeling of value and appreciation among participants.
"Companies can't control every factor of wellbeing in their employees' lives but by better understanding how they feel, they can certainly have a positive impact on their experience at work," says Gonzalez.