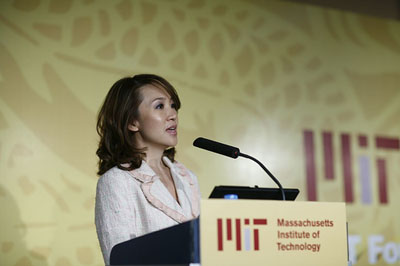 The eco-China champion: Peggy Liu
Topics: The environment in China; women's leadership, such as How Women Can Change the World for the Better; also speaks on problems of rising population.
Style: Liu graduated with a BSc in Electrical Engineering and Computer Science from MIT and is a former McKinsey consultant. Passionate about the planet, Liu speaks knowledgeably about China's sustainability landscape and fostering international collaboration with China. She is a co-founder and chair of the Joint US China Collaboration on Clean Energy (JUCCCE), a non-profit organisation dedicated to creating a sustainable China.
Audiences: Liu has spoken at Ensia Live, the Unido General Conference and the B4E Global Summit, and she also appears regularly on Discovery Channel documentaries. Planners hoping to educate groups on eco issues or companies looking to break into the China market will benefit from hearing her.
Interactive, upbeat motivator: Darren Isenberg
Topics: One of Australia's most popular masters of ceremonies, Isenberg is also a corporate MC, speaker and trainer, delivering keynotes on themes like Presentation Skills, Humour in Business and the Seven B's of Business Brilliance. Other talks include 7 Ways to Increase Your Individual Influence and Love What You Do.
Style: A former economics teacher, Isenberg wins over audiences with his easily relatable style and humour. His interactive approach relies on music and audience activities to break the ice.
Audiences: Isenberg's client list covers everyone from household name such as Coca-Cola and LG
to leading financial institutions like HSBC and Deutsche Bank. His talks are best suited to groups looking for an upbeat motivational message, and those keen to promote the culture of co-operation across an organisation with teambuilding activities, including a short-film festival and awards night. dipresents.com.au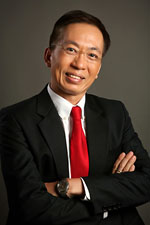 Motivational mountaineer: David Lim
Topics: The leader of Singapore's first Everest expedition in 1998, Lim's most popular keynote, Lessons from Mt Everest, underlines the importance of determination and perseverance. Current workshops include Negotiating to Win – Getting the Most Out of Any Transaction and Building Better Teams.
Style: Lim's breezy, witty style is complemented by stunning visuals and video footage and the keen mountaineer continues to inspire audiences by ascending virgin peaks despite suffering from a rare nerve disorder. The speaker has developed a signature leadership simulation, the Everest Challenger, based on his experiences. Suitable for groups up to 30, players form expedition teams to boost planning, teamwork and leadership skills.
Audiences: Lim is one of the most in-demand speakers in Asia, having been invited to speak at more than 1,000 conferences – recent bookings include tech company Cisco and reinsurers Swiss Re – and he has commanded audiences of up to 12,000. Book him if you are looking to develop new leaders within the workplace or need to work on teambuilding. everestmotivation.com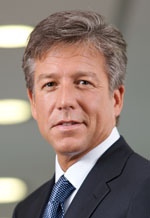 The self-made man: Bill McDermott
Topics: Winners Dream – a Journey from Corner Store to Corner Office; Services in the Era of the Consumer; The Future of Technology; Power Selling.
Style: McDermott is the CEO of SAP, the world's largest business software company based in Germany. He worked three jobs to pay for college and became the youngest corporate officer to have worked for Xerox. The American delivers his message in a down-to-earth manner that will inspire delegates from all backgrounds and roles.
Audiences: The keynote speaker at this year's Imex Frankfurt and digital conference CeBIT, McDermott is a firm believer in the value of the meetings industry and motivational business events, and that live events and large-scale meetings can act as a tool for profit generation. Passionate about engaging upcoming leaders – he set up his own deli at the age of 17 – the CEO is a frequent speaker on leadership topics. caaspeakers.com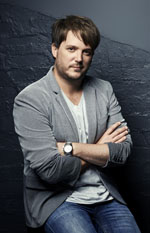 The futurologist: Chris Riddell
Topics: Billed as a "digital futurist", Riddell is comfortable speaking on topics as varied as emerging digital trends and data analytics, to the customer experience and new culture
of leadership.
Style: Australia's renowned keynote speaker on the digital world, Riddell is also a media commentator, renowned for analysing emerging trends, patterns and behaviours. He relies on customised immersive video and compelling storytelling to keep delegates engaged.
Audiences: A speaker at this year's Asia-Pacific Incentives and Meetings Expo (Aime), Chris has commanded various crowds, from Australia's Institute of Internal Auditors to Isuzu. Companies undergoing digital transformation, such as an IT restructure, would benefit from booking Riddell, as would any organisation that is keen to stay abreast of change, be that dealing with disruption to sizing up future customers. chrisriddell.com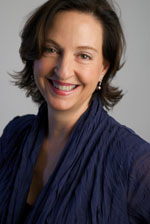 Theatrical presence: Teresa Norton
Topics: Norton draws on her extensive experience in theatre to present workshops with themes ranging from Directing Excellence – Theatre Tools for Leaders; Collaborate to Innovate – Building Creative Teams, to Acting With Confidence – Leadership Presence.
Style: A seasoned broadcaster who also has more than three decades of theatre experience, Norton knows how to command a stage, adapting and adopting the techniques theatre directors use to inspire creativity and coax the best performances from actors. The coach, trainer and management consultant's strengths lie in encouraging delegates to work collaboratively.
Audiences: With a diverse range of satisfied clientele including Mandarin Oriental and The Economist, Norton is a popular choice for companies looking to motivate teams, master the art of presentation and understand the nuances of cross-cultural communication, which would be particularly useful for Western firms about to enter China. starmakerhk.com
Motivational strategist Peter Gray's 10 speaker-booking tips
1. Provide a full brief covering type of event, length of talk and composition of the intended audience.
2. When using a speaker bureau, many send a list of their star speakers and let you choose. Instead, pass your brief on and ask that they meet it.
3. Ask other companies or industry associations for speaker suggestions.
4. Find out how a speaker's experience meets your requirements and how they propose to establish a link between that and your business.
5. Should you request a 'futurist', make sure the speaker can relate to the subject set by you. Many fall down when asked to relate to a specific brief.
6. Ask for a demo disk –usually video presentations via a website.
7. Don't ask for testimonials: no speaker is going to pass on a negative one. Instead,
ask for the telephone numbers of the last six clients for whom the speaker has presented.
8. Find out the overall cost of the speaker. Do they require business or first class travel and what standard of accommodation will
they need?
9. Request that the speaker rehearse on-site if possible so the host and AV technicians can familiarise themselves with what's required.
10. Read through the contract and check that it covers eventualities such as the speaker not turning up, or getting a better offer after signing.