CORPORATE guests in private boxes at the Hong Kong Rugby Sevens face being refused re-entry into the stadium's Executive Level if they forget to use an RFID card to "beep out" when leaving the facility.
The measure is among a set of strict guidelines issued to corporate box hirers as event planners and hospitality providers prepare for the return of the famous showpiece event on November 4-6 after postponements over the past two years due to Covid restrictions.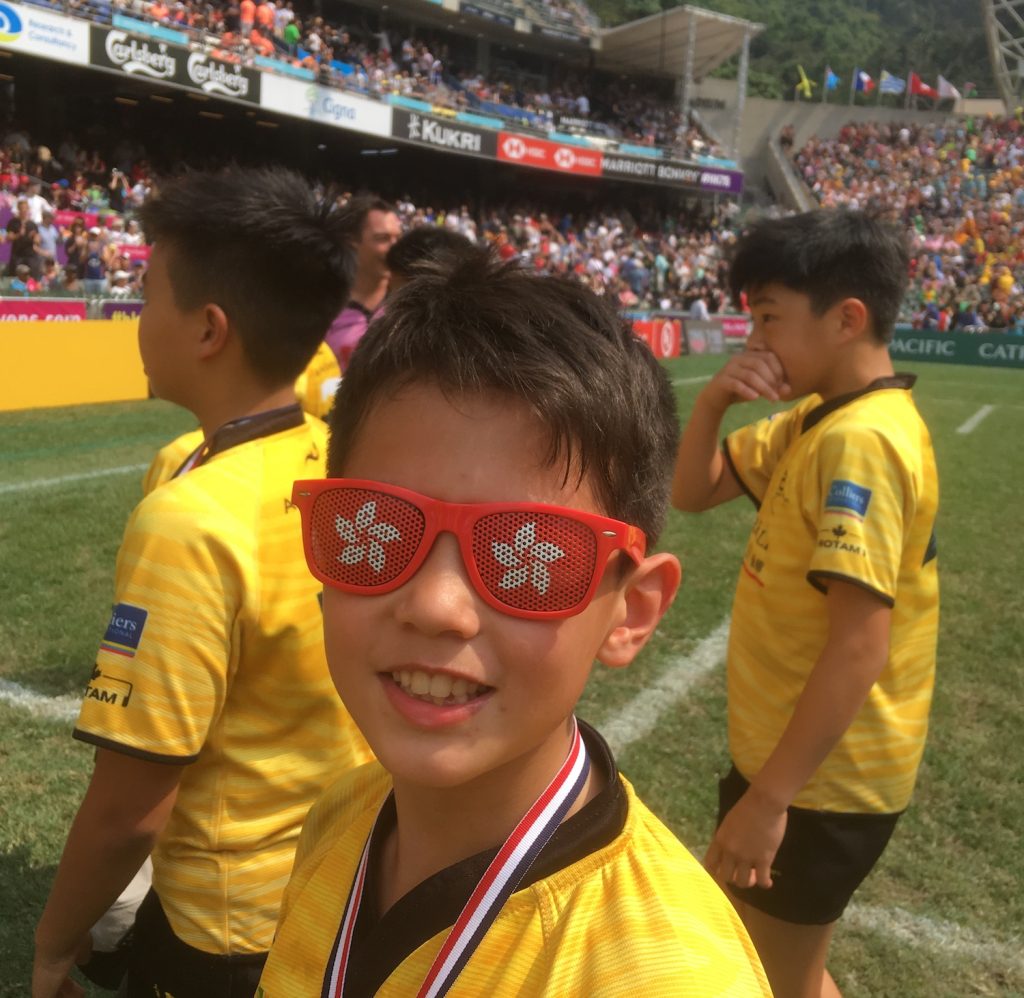 Any guest who forgets to "beep out" with their card is not allowed back into the Executive Level for the rest of that day.
Rules that originally banned food in the stadium except for the lobby of the corporate box area have now been lifted.
The consumption of alcoholic beverages – notorious among sections of the Sevens crowd – would be permitted, but masks must remain on when fans are not imbibing. 
Event organisers have told MIX that corporate boxes are used for networking by senior executives, many of whom are from overseas and are not used to their movements being restricted. They said the regulations would be difficult to enforce and against the spirit of business networking.
Hong Kong's leaders relented to demands from the city's business and diplomatic community by scrapping a compulsory three-day hotel quarantine for arrivals in favour of a 0+3 system involving three days of self-monitored "medical surveillance". Visits to restaurants and other gathering places are not permitted during this time, but pre-flight negative-PCR test requirements have been replaced by rapid antigen tests (RAT).
More… HK Sevens expects November kick-off
Hong Kong Rugby Union, which organises the Sevens, and the city's financial secretary, Paul Chan, among others are eyeing the occasion as showing the Chinese region retains its strengths as a global financial and events hub.
A two-day finance summit is being organised by Hong Kong Monetary Authority to coincide with the Sevens with a hundred international banking chiefs invited. The guests will be exempt from the city's restrictions on arrivals and are expected to be among those using the Executive Level at Hong Kong Stadium during the weekend.
Backgrounder… Boxing clever at the HK Sevens
Though the quarantine-on-arrival rule has been abandoned for fully vaccinated travellers who provide a negative RAT result at Hong Kong International Airport, event organisers say the move is not enough as business people will be reluctant to avoid meetings and other gatherings for three days.
Hong Kong Stadium is government owned and operated by its Leisure and Cultural Services Department.