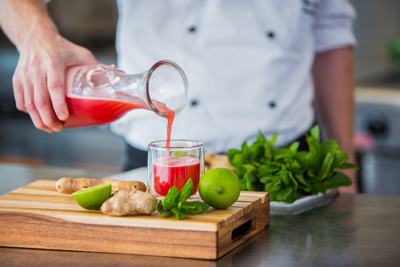 GONE are the days when dietary requests factored only vegetarians and those with allergies. The rise of health and wellness in the meetings sphere has brought with it the expectation that venues can cater to gluten-free, low-carb, vegan and even "flexetarian" preferences (part-time vegetarian).
David Pugh, Brisbane Convention and Exhibition Centre's new executive sous chef, would know a thing or two about new dietary demands. He ran restaurants that catered to customers who were paleo (no grains, dairy or refined foods), on low-carb diets and vegan. But more crucially, members of his family adopted stricter diets as a lifestyle choice – and he took an even more keen interest.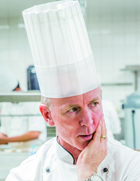 "Ten, 15 years ago, most chefs would have said to me 'this is a fad, people are doing it to annoy you'," said Pugh (left), speaking at the Asia-Pacific Incentives and Meetings Expo in Melbourne. "But this is about lifestyle and it's here to stay. It's only getting bigger and it needs to be tackled head on."
Pugh's new role will allow him to do exactly this, with the venue's launch of a kitchen dedicated to dealing with dietary requests.
A first for Australian convention centres, the Dietary Kitchen will cater to delegates' medical, cultural and lifestyle choices by tailor-making dishes to order, testing ingredients and guarding against food contamination.
Announcing the kitchen's launch at Aime 2017, Pugh said that BCEC is "on track to deliver some of the best vegan-free, dairy-free, vegetarian and gluten-free food you could possibly see, not just coming out of a convention centre, but food that any restaurant would be proud to be able to produce".
Pugh, who will operate the kitchen, will work with consultant nutritionist Kerry Leech, also nutritionist to the Queensland Firebirds netball team.
Besides the kitchen, the venue has also launched 'Fill up on Life Menus' that offer predominantly gluten-free dishes to address increased demand.
bcec.com.au
Balancing act
Aime was also an opportunity for Novotel Melbourne on Collins to showcase its new healthy food selection, implemented by nutritionist Michele Chevalley-Hedge, as part of its In Balance Meetings initiative.
MIX roundup: Aime announcements
Hosted buyers enjoyed freshly made fruit juices from an interactive station and sampled an array of protein-based snacks as part of the show's new city experiences programme. Prior to the tasting, participants tried out a "Meditainment" session: a 30 minute meditation activity designed as a teambuilding or breakout option.
A brand-wide scheme, In Balance by Novotel is designed to help customers "maintain their equilibrium and stay in shape".
The programme's ambassador, Australian professional surfer Sally Fitzgibbons, has assisted Novotel chefs with designing the Healthy Choices section of hotel restaurant menus.
novotelmelbourne.com.au
Nama at Aman
Following the recent debut of Aman wellness, Aman Resorts is extending its holistic approach to food with the launch of Nama, a new Japanese restaurant prioritising locally sourced ingredients.
The first Nama branch will open at Amanpuri, Aman's first resort, coinciding with the hotel and brand's 30th birthday. Master chef Keiji Matoba will lead the establishment.
Fish will be locally sourced from Phuket's waters and transported from traditional Japanese markets, such as Tsukiji in Tokyo.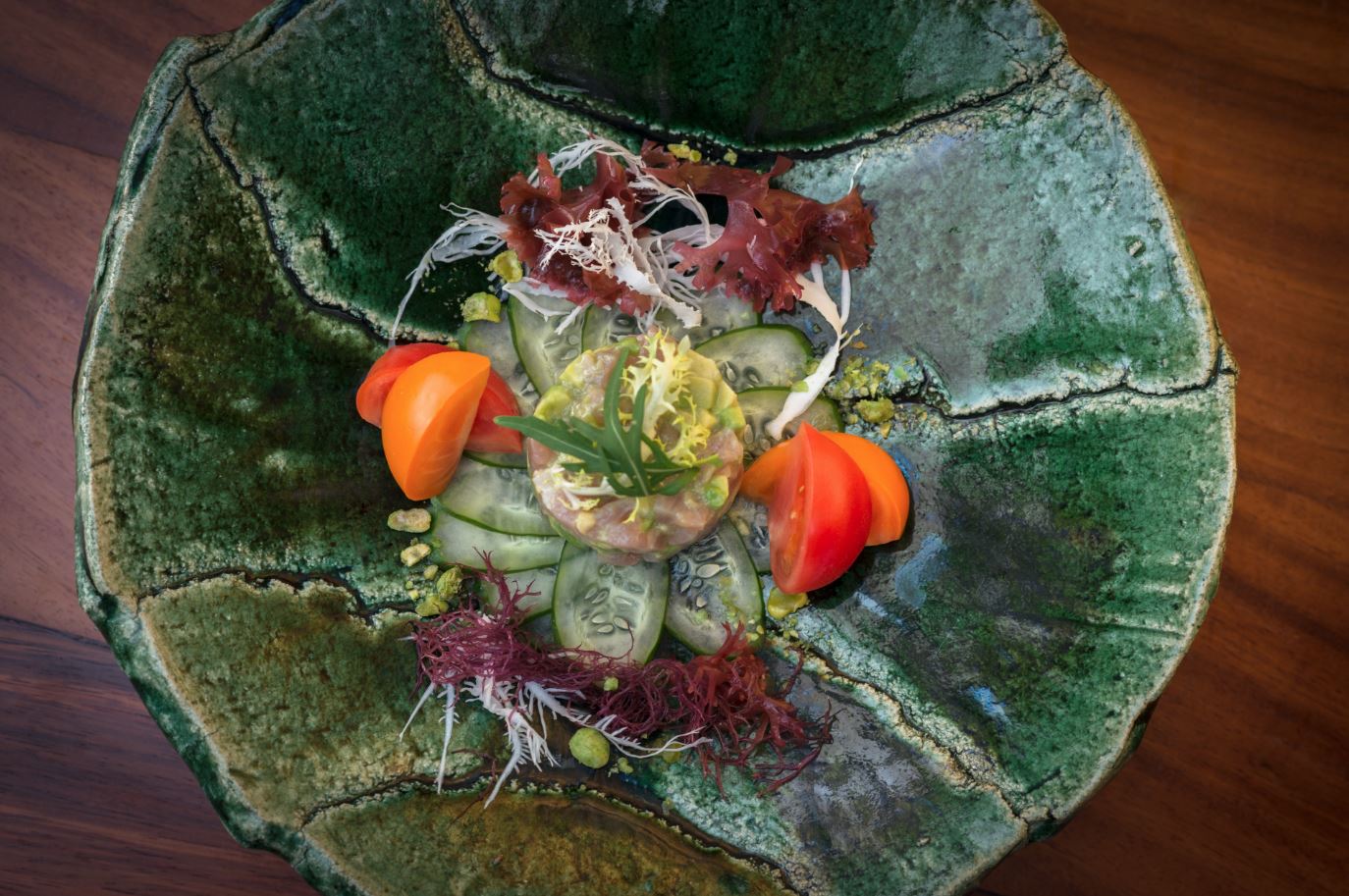 The menu incorporates sushi, nigiri sushi and sashimi alongside signature dishes including Kobe Gyu, a Japanese Kobe Wagyu steak grilled over charcoal and served with Moshio mineral salt, first produced in ancient Japan nearly 2,500 years ago.
A Nama restaurant is also planned for Amanpulo in the Philippines, where produce will also be sourced from the markets of Japan.
aman.com
Peninsula on tour
China travel designer Imperial Tours and The Peninsula Hotels have joined forces to showcase the best of Chinese cuisine through a multi-city experience.
Peninsula launches China culinary and culture itineraries
The 10-day itinerary takes delegates through Beijing, Shanghai, Guangzhou and Hong Kong and incorporates private jet, helicopter and yacht-based travel. The Beijing leg covers Peking Duck preparation at The Peninsula, an introduction to Northern Chinese cuisine, a noodle cookery class, dinner at a converted Buddhist Temple and a classic tea ceremony in a Beijing hutong.
While in Shanghai, delegates enjoy a Cantonese meal at two-Michelin starred Yi Long Court and a guided tour of the former French Concession wet market. During a day trip to Hangzhou, groups visit the Longjing tea plantation, before private jet transferring to Hong Kong for a reception aboard a traditional junk, a seafood market tour, a Cantonese dim sum class at The Peninsula and a helicopter flight over the mountainous region.
peninsula.com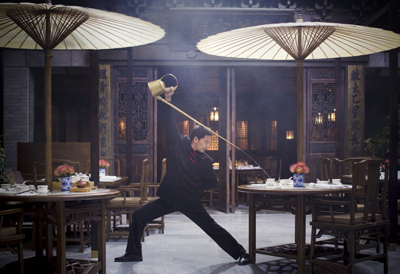 Culinary stars
For a more hands on experience, delegates can learn from the best with the return of Intercontinental's Cooking with the Culinary Stars and Baking Club classes.
Top chefs from Intercontinental Hong Kong's restaurants – including two Michelin starred Yan Toh Heen, Nobu InterContinental Hong Kong, The Steak House winebar + grill and Rech by Alain Ducasse – cover everything from classic cooking techniques to specialty and seasonal dishes. Sessions include lunch and wine pairing.
A sweeter affair, the hotel's "Baking Club" features demonstrations from Intercontinental Hong Kong's executive pastry chef Cyril Dupuis and Rech pastry chef Francois Delaire.
Sessions are priced at HK$1,888 per person for up to 10 participants.
Alternatively, groups can get involved in Chinese Festival Classes at Yan Tok Heen; Champagne Master Classes throughout May or Authentic Oolong Tea Discovery Classes in September.
For more details, contact the hotel's Restaurant Reservations Centre.
ihg.com