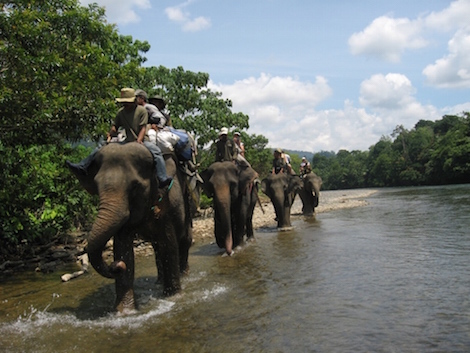 Five cities across the Mekong sub-region are being promoted this year at ITE HCMC, highlighting bilateral agreements that facilitate tourism between the five countries of the Asean association.
At a seminar for buyers, tourism authorities from across the Asean countries presented reports on lesser-known destinations in the region including Quang Nam province in Vietnam, Luang Prabang in Cambodia, Bagan in Myanmar and Chiang Mai in Thailand.
Special emphasis fell on Quang Nam province, home to four ethnic groups, Tam Hai Island and fishing village and My Son – the site of 70 tower temples built between the fourth and 13th centuries.
Luang Prabang was highlighted for the Pak Ou caves, which house clusters of miniature Buddhist sculptures, and is also popular for elephant riding. Overnight cruises down the Mekong were also promoted, as were boat trips along Myanmar's Irawaddy River which flows through the ancient city of Bagan.
As Thailand's largest northern city, Chiang Mai was promoted as the cultural base of the Lan Na community, who ruled Northern Thailand between the 13th and 18th centuries. Handicrafts and silver wrought by artisans from ethnic La Na tribes are a main attraction in Chiang Mai.
Siem Reap took centre stage for Cambodia. Boasting aerial footage of Angkor Wat, the tourism authority of Cambodia discussed the city's attractiveness for sports as well such as golf, yoga and half-marathons for runners.
Group travel can be organised between each of the destinations. Inbound travel agencies Phoenix Voyages and Asian Trails promoted over ground routes and river cruises that groups can enjoy between the destinations.