SAFE, secure and open are just some of the key messages from Business Events Australia (BEA) to incentive organisers and meeting planners in Asia Pacific, according to BEA executive general manager Robin Mack. He unveiled the video component of the "There's Nothing Like Australia" promotional campaign at the recent IMEX trade show in Frankfurt, Germany.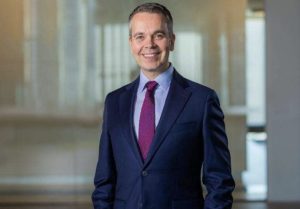 The country's borders fully reopened to double-vaccinated visitors in February, the compulsory testing for visitors has ended, all Australian states and territories have a uniform policy, air access is rebounding and friction-free travel is now the norm, Mack told MIX.
BEA is keen to use the country's openness to showcase a whole range of properties that have been opened or renovated during the lockdown period. Guided by the principle of "Show not tell", BEA has already arranged a familiarisation trip for Indonesian buyers and planners to visit Australia and see for themselves the country's upgraded accommodation and venue offerings. Australian destinations are keen to show off their new infrastructure to those who haven't been able to visit for the past two years.
"There are 100 new or renovated properties across the country," Mack said. "These range from the super luxury eco-lodge Silky Oaks in Tropical North Queensland to the Crown Towers Sydney."
The refurbished 40 exclusive treehouse-style suites at Silky Oaks Lodge in the Daintree Rainforest in Tropical North Queensland and 349 luxury hotel rooms and suites at the Crown Towers Sydney in the Barangaroo Precinct, overlooking Sydney Harbour, epitomise the wider spectrum of destination and accommodation options available to event organisers, which is a central part of Australia's attraction in Mack's view.
More… Australia-NZ incentives star in Emerald Isle
BEA's new promotional videos complement existing print campaign materials and exhibit the same quirky humour. Mack said these films: "Talk to what makes us different. The Australian personality, the lifestyle around it, amazing destination appeal, food and wine, accommodation, surrounded by unique landscapes and nature," says Mack.
Australia's reputation for quality food and wine has traditionally been a major attraction for Asian groups and Mack points out that with concerns about global food supplies and sustainability, the country's "paddock to plate" solution is a major asset.
Another advantage for BEA is its Bid Fund Program that allowed Australia to maintain momentum through the quietest periods of the past couple of years and allow it to convert leads into solid bookings for events. BEA used the time to secure a pipeline of future major events, amounting to half a billion Australian dollars.
Safety and security are major bid-drivers and Australia is positively perceived on these issues… this shows up in all our research
The fund provides generous subsidies to large-scale incentives (700 plus) to assist with accommodation, food and beverage and some other costs, when Australia is in a competitive bid with other destinations. Mack estimates that this has helped persuade organisers of more than 60 major events to choose Australian destinations for their events.
Planners will also benefit from greater accessibility as the aviation sector ramps up capacity. "In June, we already have around 49 per cent of our 2019 international flight capacity and by December we should be back to 70 per cent," Mack says.
With 95 per cent of its population double vaccinated, Australia can overcome any health and safety concerns that incentive organisers and meeting planners might have.
"Safety and security are major bid-drivers and Australia is positively perceived on these issues," he says, "this shows up in all our research."
Backgrounder… We'll be back to Australia, organisers tell pollsters
BEA's Asian focus in south and Southeast Asia continues to be India, Malaysia, Singapore and Indonesia, but Mack points out that other markets, such as the Philippines, are also continually monitored and benefit from the "halo effect" of pan-Asian promotions.
Turning to China, one of Australia's big three source markets alongside New Zealand and the United States, Mack is confident that Australia is ready for the moment Chinese outbound restrictions are relaxed.
"Australia is the western destination with the closest proximity to China. Since major events have long lead times anyway, there has been no pull back and we have an active team on the ground in Shanghai," he says, keeping the country's brand top of mind. BEA is ready to convert leads and enquiries into contracts "as soon as we get the go-ahead, in business events we can't afford to miss a beat".
Mack is confident that as incentive organisers and meeting planners refamiliarise themselves with the country and discover its upgraded venues and facilities, Australia will see a new surge in global and regional event bookings.