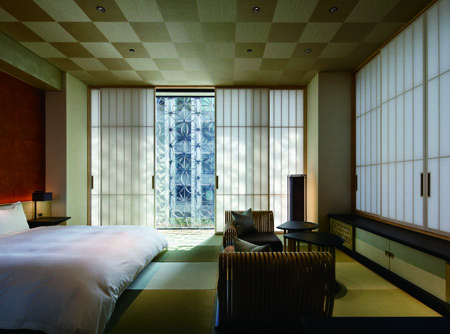 Tokyo's success in hosting large-scale international conference groups shows the city's organisational and hospitality prowess, but one hurdle has yet to be overcome as the Japanese capital prepares to host the 2020 Summer Olympics.
Accommodation for visitors is both a strength and weakness for Tokyo. On the one hand, the city can boast impressive high-end international and homegrown brands such as Park Hyatt, Shangri-La alongwith Prince Hotels, Okura and grand dames such as the Imperial Hotel.
The flipside has been the city's restrictive regulations on short-term leases and Airbnb-style homestays. From January 2018, however, these are due to be liberalised following new laws passed by Japan's national parliament.
This is expected to widen the city's accommodation choices before the Rugby World Cup takes place in Japan in 2019, followed by the much larger-scale Tokyo Olympics the following year.
The measure is obviously welcomed by Airbnb while the reaction from most hoteliers has been mixed – except for the CEO of the century-old Hoshino Resorts who sees the changes as an opportunity for Japan's visitor economy.
Luxury ryokan
Yoshiharu Hoshino, who heads the family-run Hoshino Resorts, recently opened an upscale and contemporary ryokan – a traditional Japanese inn – in Marunouchi, near Tokyo International Forum, Tokyo Station and the shopping district of Ginza.
Hoshino considers Hoshinoya Tokyo (above) as a new category among Japan's hotel choices being pioneered not just in Japan, but also internationally.
Such developments represent how the city is adapting to the changing demands of international meetings and incentive planners by providing more unique options, a trend welcomed by Kazuko Toda, business events team director at Tokyo Convention & Visitors Bureau.
"Hotel Hoshinoya Tokyo is the first luxury ryokan at the centre of the capital, with international-class accommodation," Toda says, adding that the venue is ideal for small groups seeking a more traditional Japanese experience.
Toda believes plenty more will change in the coming years in the city: more entertainment options, more food to please all palettes and even more venues for conferences and meetings. Yet one element of the capital that won't change is the city's commitment to quality, whether it comes to extracurricular activities for groups or the simple feeling of safety found in the massive city.
Safe city
Tokyo is ranked No.1 on the Economist Intelligence Unit's 2017 Safe Cities Index, and has performed highly on similar rankings – adding weight to a sentiment echoed by many visitors and long-term residents alike. Couple that with an efficient subway system, which now has more English text incorporated into signage, and a growing number of wifi hotspots, and the stage looks set to welcome multitudes of conferences attendees, incentive qualifiers and, indeed, sports fans.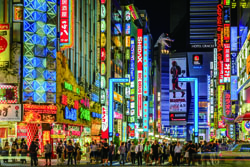 "Tokyo is where success is measured by quality," Toda says. "It's quality that puts Tokyo head and shoulders above the rest as an international business events destination."
The city has long been a centre of fascination for overseas visitors – from its image in the 1980s and '90s as a technology utopia, to the idea of it as a pop-culture heaven in the new millennium – but Toda says it was relatively recently that Tokyo made a concerted effort to boost its standing for meetings and conventions. Specifically, in 2013, when the city established a long-term plan.
"In this long-term vision, from 2014 to 2024, the Tokyo Metropolitan Government clearly states its commitment to take action to support future business events held in Tokyo," Toda says.
"The main focus is on providing financial and in-kind support for large association meetings as well as in-kind support for corporate events to ensure your every success."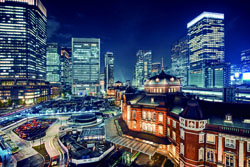 Toda points to the 2014 World Ophthalmology Congress as a particularly significant event for Tokyo. She says 20,000 participants visited the city and "raised Tokyo's excellent reputation as a host city even higher".
"Tokyo hosted 225 international congresses in 2016 alone, landing the city sixth in the world on the Union of International Association's top 10 cities list," she adds. That marked the sixth straight year for the capital to finish in that top 10.
Omenatashi
The next step in that mission includes developing several areas of the city – such as Roppongi, Marunouchi and Tokyo Bay – to have more event venues, meeting spaces and accommodation.
The city government is also starting to invite association executives and core PCOs for a "Tokyo Education Trip", with an itinerary that covers the capital's convention facilities, reception venues and landmarks.
Those delegates are highly likely to experience omenatashi – a unique, Japanese approach to heartfelt service.
"The Japanese are renowned for their good nature and unique temperament, providing dependable, top-class service with a smile," Toda says. "An attention to detail, the ability to anticipate your needs and deliver what's required, as well as execution according to plan, combine to offer you a level of precision and comfort that is sure to make your event a great success."
Itinerary Ideas
Tokyo's status as a conference and business events hub is growing in stature, while group organisers are benefiting from the ease of access provided by the two international airports that serve the city – Haneda and Narita. But the capital is also a hub of leisure, a vital component to any gathering.
Groups can explore the high-end and fashionable stores of Omotesando and Harajuku, or they can indulge in anime and video games in the Akihabara neighborhood. There's no shortage of modern marvels to take in – such as the towering Tokyo Sky Tree in the northeast corner of the city – but also plenty of traditional temples, shrines and architecture to see.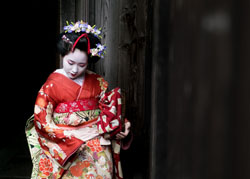 Tokyo Convention Bureau also highlights the many incentives that can be arranged in the city, ranging from activities celebrating Japanese culture (pruning a bonsai tree, carrying a small shrine in a local festival) to trips to places highlighting the city's cutting-edge technology, such as the Miraikan, in Odaiba, Tokyo Bay, where robots have already found a place in
a museum. The bureau can also organise excursions to the city's outskirts. The Tama Nature Tour lets groups explore the natural side of the metropolis in an area that features forest walks, seasonal colours and the sound of rivers flowing. Tama is an hour's train ride west from the centre of Tokyo.
Activities can also be arranged through some hotels. The ANA Intercontinental Tokyo, in Akasaka for instance, can arrange helicopter tours over Tokyo along with teambuilding activities based around traditional Japanese crafts such as papermaking.
At the Hoshinoya Tokyo, the new urban retreat in Marunouchi, activities on offer range from incense-making workshops and bonsai-tree pruning to river tours or rickshaw rides.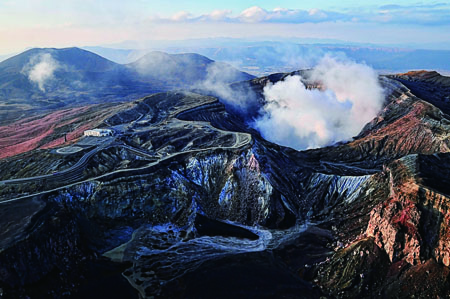 Fukuoka's ascent
A new destination for MICE planners is starting to bloom on the west coast of Japan. Fukuoka, a coastal city in the Kyushu region, boasts Japan's fastest-growing population – and one of its youngest. The city is also on its way to becoming  a major business hub in East Asia.
"Fukuoka has flourished as a gateway for cultural and economic exchange between Asian countries and Japan since ancient times," Akiko Nakagami, marketing and research with the Fukuoka Convention And Visitors' Bureau, says.
"The city has been hiring personnel with the technical knowledge required for MICE promotion, as well as accepting dispatched workers from MICE-related organisations in order to improve research, sales ability, and other working functions," she says. She also notes that over the past eight years, Fukuoka has held the second-highest total of international conferences in Japan, second only to the capital. In 2016, it hosted the Lions Club International Convention, attracting more than 37,000 people, making it the biggest convention held in Fukuoka.
Attractions include Mount Aso (above), and the area is considered the cradle of Japanese culture, with Buddhism and tea ceremonies having taken root there. Alongside this is the city's technical prowess as a hub for anime creation, medical science and plant where the Lexus luxury cars are made.
And Fukuoka is set to expand further. Major overhauls are planned for the city's airport and waterfront, while the Tenjin Big Bang project aims to upgrade 30 buildings in the city centre over the next decade. A fitting move for a city on the rise.