A TRIPLE TRIO of power industry conferences spread over three of Thailand's MICE cities over the course of three years have been secured by TCEB in a collaboration with the  global energy industry's Thai counterparts .
IEEE PES APPEEC 2023 will be held in Chiang Mai, the IEEE ISC2 2024 in Pattaya and IEEE PES GTD Asia 2025 in Bangkok. The three conferences are expected to attract over 10,000 participants from around the world, generate more than 837 million baht (about US$22.5m) for Thailand, and showcase the country's calibre and readiness to host business events.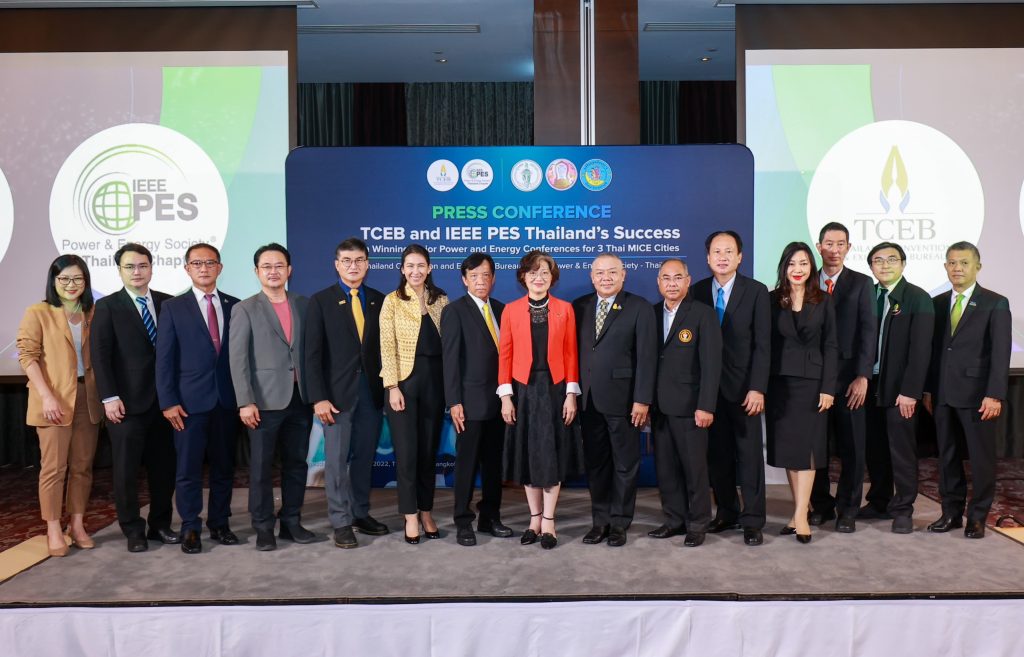 "Thailand's success in winning the three consecutive international power and energy conferences is the result of TCEB's strategic planning and strong collaboration with local associations and partners including the targeted host cities," said Nichapa Yoswee, senior vice president at Thailand Convention and Exhibition Bureau.
"The partnership collectively elevates the event's owners' confidence in bringing forward its financial investment and world-class intellectual knowhow to Thailand."
More… Thailand woos Hong Kong planners
She said the conferences were also an opportunity for Thai professionals and students in related fields to have access to world -class knowledge from experts in power, energy, and smart cities.
"The positive impacts and legacies will encompass economic, social, and subject matter advancement aspects for Thailand and especially the host cities. This resonates greatly with TCEB's strategy in using MICE to drive local economy throughout Thailand and uplifting MICE events in the 10 strategic MICE cities and more."
Somchai Homklinkaew, senior vice-chairman of IEEE PES – Thailand and deputy governor of  Thailand Metropolitan Electricity Authority, said: "This is another success story in the cooperation between our society and TCEB in pushing Thailand as host country for major world conferences."
More… TCEB scoops UFI marketing honour
He said the 15th Annual Asia-Pacific Power & Energy Engineering Conference or IEEE APPEEC 2023 in December 2023 in Chiang Mai was expected to attract around 700 participants; the IEEE International Smart Cities Conference or ISC2 2024, the main annual conference of IEEE Smart Cities, scheduled for 2024 in Pattaya was forecast to attract more than 500 participants.
More than 10,000 participants are expected to attend the IEEE PES GTD Grand International Conference and Exposition Asia (GTD Asia 2025) Bangkok, which Somchai said would be the largest international conference and exposition on power and energy.