IT'S A CREDIT to the infrastructure serving Melbourne and the surrounding state of Victoria that visiting business event groups can experience excursions using land, sea and air modes of transport.
Melbourne has long been a base from which groups can explore more of the Geelong and The Bellarine region with the old gold-rush city of Ballarat, the winery and gourmet delights around Queenscliff and Point Lonsdale, and the chance to learn about Australia's indigenous heritage at Narana Cultural Centre.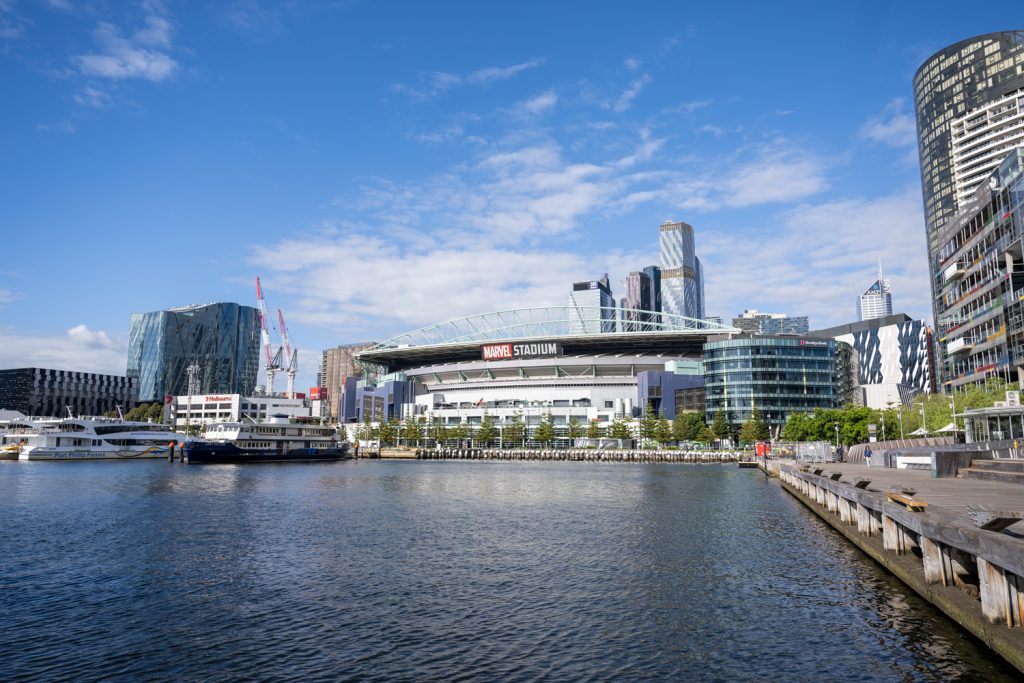 Portarlington is the gateway for exploring Greater Geelong and The Bellarine for groups wishing a route that takes them along the docklands and out onto the waves of Port Phillip Bay.
Groups can board one of the ferries that connect Melbourne to Geelong and Portarlington. For delegates keen to savour the food and wines of the Bellarine peninsula, Portarlington is the favoured port of call for lunch at Jack Rabbit Vineyard, tasting wines, enjoying the views and touring further afield.
Here's one excursion idea that lets your groups enjoy part of Victoria's coast line, Geelong and The Bellarine with a helicopter back to Melbourne CBD, rounded off with an experience of the city's modern arts scene.
Getting there
Port Phillip Ferries operates two purpose-built, 400-seat Australian-made 35 metre catamarans that berth across from the Marvel Stadium (above right), the home off top-ranking professional sport that also hosted the AIME 2023 Welcome Reception.
Special packages offered for day trips or longer breaks feature activities such as glamping at Terindah Estate winery and a selection of experiences aimed at groups of 25 and more
Barista coffee, snacks and a fully licensed bar are on board for the 70 minute journey along with more catering options for group charters.
Lunch
Groups heading to Jack Rabbit Vineyards using Port Philip Ferries can be met at Portarlington by Wine Wheels, which operates shuttle buses serving local wineries. The Jack Rabbit winery experience begins with a tasting drawn from the vineyards choice of cool-climate wines.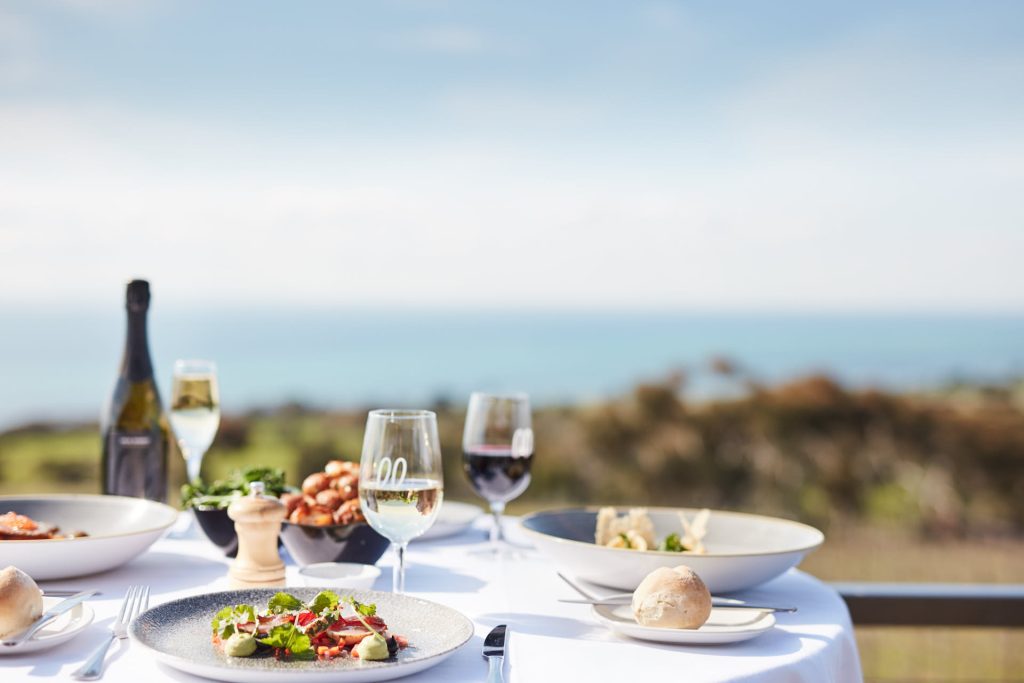 House of Jack Rabbit Cellar Door caters to casual, bistro-style dining, where tastings can be conducted, or there is the award-winning Jack Rabbit Restaurant. Not only do both eateries offer the best of local produce and wines, they also provide tremendous coastal views.
Jack Rabbit caters for corporate functions and offers a variety of packages for tasting experiences, activities such as yoga between the vines, lunch excursions arranged with Port Phillip Ferries, and accommodation at the nearby Curlewis Golf Club, which also has meetings facilities.
Up and Away
To give delegates an exhilarating change from a road trip or a catamaran across the sea to Melbourne Docklands, there is a helipad area a short stroll from the Jack Rabbit Restaurant. Groups can be whisked safely back to Melbourne CBD, a 20 minute flight away, compared to a 90 minute bus ride.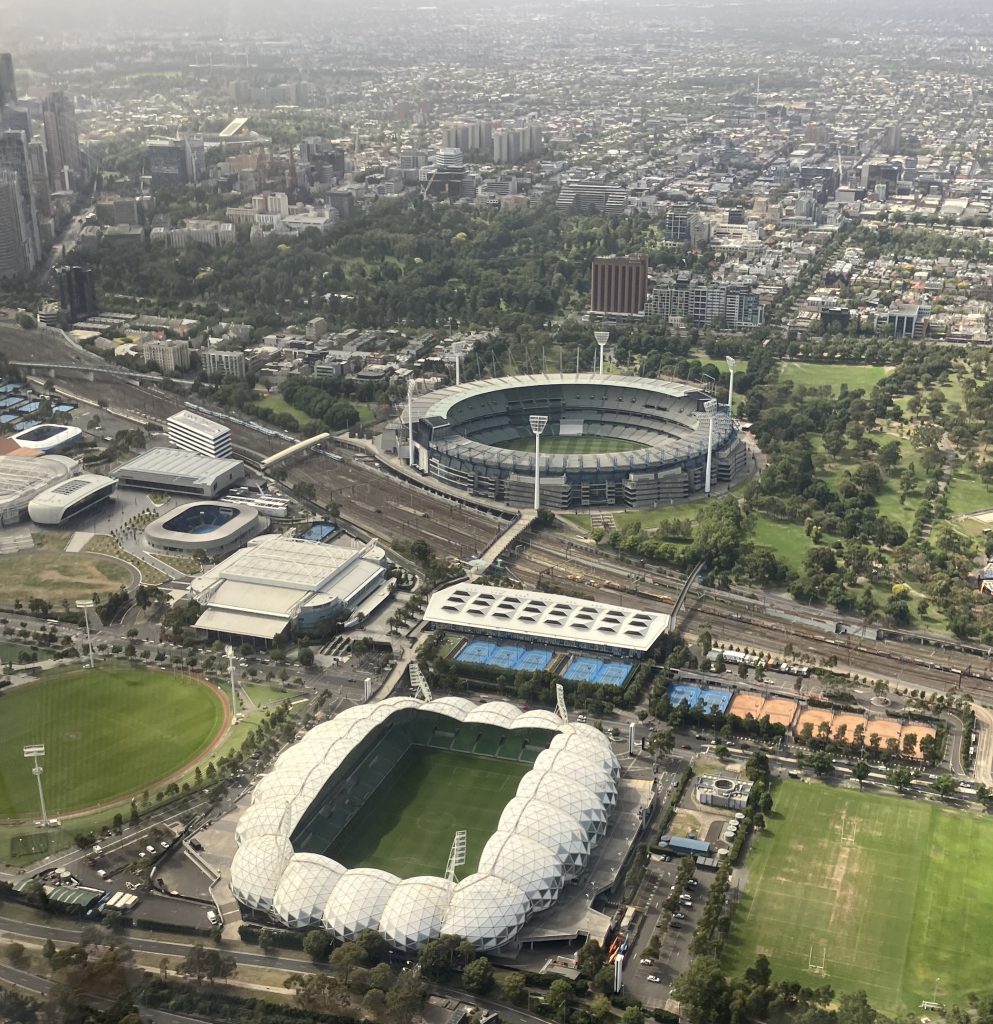 Groups will be also impressed by the bird's-eye views of Geelong's promenade, Melbourne beach suburbs such as Brighton and the impressive sport stadia featuring the city's cathedrals of cricket and tennis, as delegates cruise back to the CBD.
Microflite offers a premium range of tours and charter flights around the state of Victoria including a return trip from Jack Rabbit to Melbourne at the pontoon helipad facilities on the Yarra River near the Crown and Melbourne Convention and Exhibition Centre.
Scenic tours offered by Microflite include the Great Ocean Road's 12 Apostles, Phillip Island's Penguin Parade and even Peninsula Hot Springs, on Mornington Peninsula, as a wellness package.
Microflite, a family-owned company, has the largest fleet of single and twin-engine helicopters in Victoria with highly trained pilots who have the skills and certifications to fly in all conditions, at any time of the day.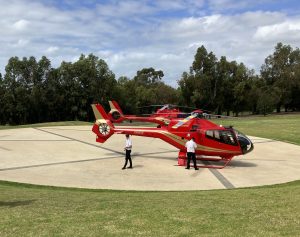 FLINDERS' BALLROOM MUSE
We hear a lot about about Melbourne's great sporting events, its coffee and food culture and its capacity as a business events destination. Alongside all this, but perhaps less trumpeted, is the city's arts scene.
Street murals are not difficult to find if you're exploring the laneways and arcades of central Melbourne, particularly near Flinders Station, where graffiti-style creations have brought to life once drab and dreary backstreets.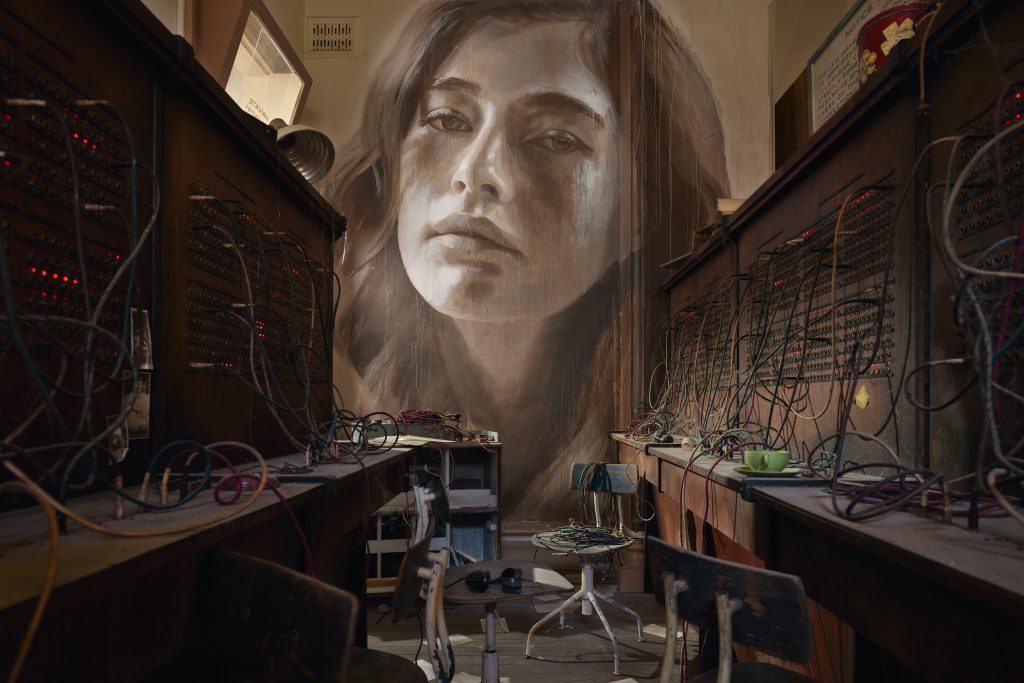 Out of Melbourne's street-art movement of the 2000s came Rone, whose murals featuring distinctive images of women's faces have gained international acclaim with his works shown in London, Berlin and New York with commissions from the National Gallery of Australia among others.
One of Rone's latest works is Time.Rohn – a series of installations in the upper floors of Flinders Street Station that recapture forgotten moments of a commercially thriving post-war Australia. That iconic female visage adds a mournful touch to abandoned workplaces ranging from typing pools, telephone switchboards, a pharmacy, newsagent, dancehall and other scenes that trigger a mixture of nostalgia and decay in the viewer.
Art has given a renewed form of life to the Flinders Stations Ballroom which, along with the adjoining rooms where Time.Rohn is currently being exhibited, was closed off from the public in 1985. The ballroom had its heyday from the 1930s to the 1960s with offices on levels above the rail platform also thriving until business drifted to modern premises.
In 2021, the ballroom was reopened to the public with the launch of Australian visual artist Patricia Piccinini's exhibition A Miracle Constantly Repeated, as part of Melbourne's Rising winter arts festival.
Visitors can still view the Time.Rohn exhibition until April 23
GAME TIME FOR GEELONG
Fans of track and field, along with many of the sports that are also a staple of the Olympics, will be looking forward to the Commonwealth Games, branded in Australia as Victoria 2026. The Games take place in the same year Geelong Convention and Exhibition Centre (GCEC)  is due to open along the seaside city's waterfront.

The new venue comes as part of the AUD294 million Geelong City Deal to spur economic growth in the surrounding areas. Plans for GCEC include a 1,000-seat plenary venue and at least 3,700 sqm  of flexible event space to allow large and small events to run concurrently.

The Commonwealth Games – Victoria 2026 – will be hosted by Geelong, Bendigo, Ballarat and Gippsland with the opening ceremony held at Melbourne Cricket Ground and closing at Geelong's Kardinia Park.

The games and the opening of GCEC would lead to wider international interest in Business Events Geelong – the convention bureau for Greater Geelong and The Bellarine, and which represents more than 500 businesses serving meetings, conference and incentive organisers.
The excursion to Portarlington and Jack Rabbit was organised by Melbourne Convention and Exhibition Bureau as part AIME 2023