INTERNATIONAL association organisers will log-on to a virtual event organised by Seoul Convention Bureau featuring VR tours of venues, chatroom networking and other activities.
Seoul Convention Bureau has teamed up MICE industry companies in the capital to host the annual Union of International Associations (UIA) Round Table in Asia-Pacific in a virtual event September 17-18.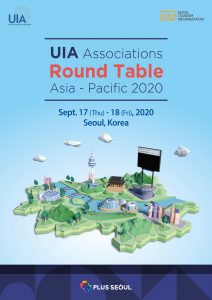 Selected venues created in 3D art will present the charms of Seoul on a  virtual map of the city and the program is designed to resemble that of on-site roundtable.
The event will be the association's first virtual Round Table in which delegates are invited to listen to keynote speeches and panel discussions, participate in talks on key issues, and join the networking activities at different virtual venues representing Seoul.
N Seoul Tower, Changdeokgung Palace, Seoul Botanic Garden, Dongdaemun Design Plaza (DDP), and Floating Island Convention were selected to be displayed on the virtual map.
Agenda topics will be live streamed while the more casual networking conversations will be held at the virtual lounge area.
Seoul will present virtual-tour videos that can be selected and viewed with 360-degree VR videos arranged under different themes and available at a virtual theatre.
More… Seoul offers conference safe zones
Entertaining mini-games with prizes will promote interaction among attendees and the most inquisitive delegates can visit the virtual Seoul booth for a live chat with bureau staff or download information about the PLUS SEOUL support program.
"It seemed adventurous to host a Round Table virtually at first," said Jihyun Kim, a director with the MICE Planning team at Seoul Tourism Organisation. "However, as more things are fitting into the right place, it started to portray a successful event that will show the value of the city to the attendees.
Seoul's Jamsil bids to rival HK, Singapore
"I hope attendees will have opportunities to visit us in Seoul one day and take advantage of the PLUS SEOUL support program and, of course, see the beautiful city for themselves as well," Kim said, adding that a main goal of the Round Table is to provide a place where attendees can "freely meet, greet and mingle like they would do on-site".