A PHOTO OPPORTUNTY with two of Sydney's iconic landmarks in the background not only rounded off a welcome gala, but also symbolised a long-awaited return of Chinese business events groups to Australia.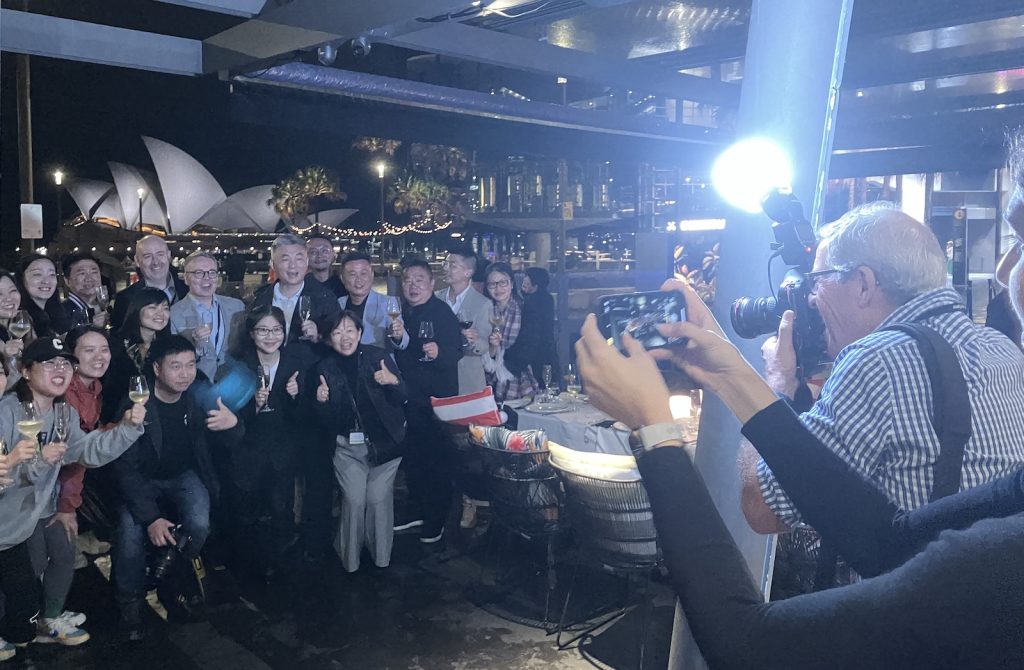 The China contingent were among buyers at the Business Events Australia Mega Famil Showcase with Business Events Sydney representing the host city in an event that capped a determination to stay in close contact with the Chinese market despite Covid lockdowns over the past two years.
With the Asia-Pacific Incentive and Meetings Event in Melbourne in February notable by the absence of buyers and suppliers from mainland China, the Welcome Dinner organised by BESydney at the Harbourfront Seafood Restaurant along with tours of the city and other Australian destinations has set a more optimistic tone as the industry recovers.
More cause for an upbeat outlook was shared during the Mega Famil's business sessions at The Crown Sydney, a showpiece part of the Barangaroo business district that is now joined with a redeveloped Darling Harbour, which features the ICC Sydney, a Sofitel and Marriott's W brand due to open later in the year.
Since January, two mega-incentive bid wins have been confirmed for Australia next year: Nu Skin, which is bringing a 2,000 delegates from China to Brisbane, while Perfect China is bound for Perth with a 3,000-strong delegation.
More… Sydney shines as Australia welcomes Asia buyers
MIX understands that discussions are underway to confirm at least 10 more groups from Greater China – a number that gives rise to hopes that Tourism Australia's business events arm can achieve pre-Covid visitor-spend levels in 2024.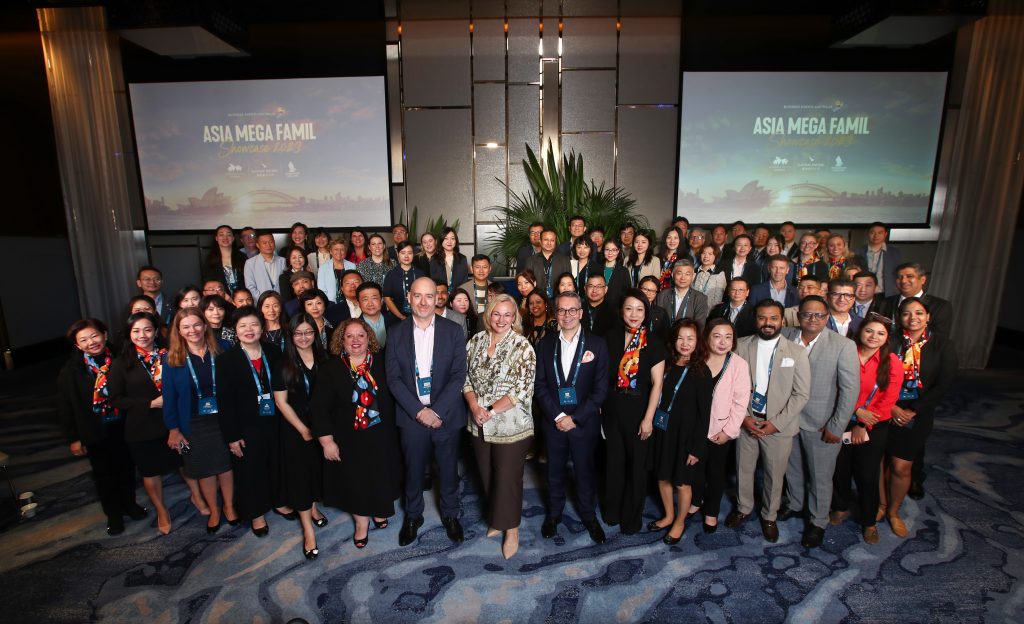 "We're hearing about lots of leads coming through from China and across Asia for later this year and into next year," said Robin Mack, Tourism Australia's executive general manager of commercial and Business Events Australia.
"The demand is certainly there and coming back, which is fantastic, but converting is the important piece. And everyone I'm speaking to at this event have all got clients that are looking and just finalising destinations," Mack said referring to the buyers attending the Asia Mega Famil Showcase.
Mack said Tourism Australia's contact with the Chinese market has remained consistent during Covid and despite diplomatic spats concerning securitiy in the Asia Pacific region.
Backgrounder… Incentives returning to Australia
"We greatly value the China market. We're all ready and focused on welcoming that market from a business events perspective," he said. 'We work closely with the bureaus around the country, we take a Team Australia, approach as much as we can, and everyone is focused and ready to support hence this event.
"We are active in 15 markets globally… and making sure that we leverage each of those as much as possible and keep Australia top of mind."
Main image: A groups of Chinese delegates enjoy a pre-opera dinner along Sydney's harbourfront. Photographer: Gregg Porteous