WESTERN Australia's days as a powerhouse of mineral resources are hardly over – at least not just yet. Beyond Perth's gleaming office towers where the headquarters of global mining giants are housed, another seam of economic activity is being tapped: that of business events, writes Martin Donovan.
Perth welcomed around 120 international corporate buyers and media in December as the host city of Dreamtime, Tourism Australia's biannual incentive showcase. The event showed that the state capital has the credentials and product to impress more than simply the leisure visitors and mining executives who have been the city's traditional mainstay when it comes to visitor numbers.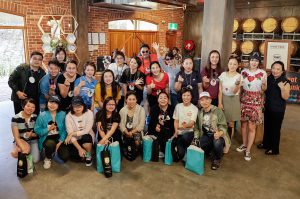 While cities on Australia's east coast steadily built marketing fronts to attract international business event groups in recent years, Perth continued to benefit from China's demand for mineral resources to feed its rapidly growing economy. This led to hosting conferences focused on mining and soaring hotel-room rates geared at corporate executives, which put Perth on a par with London and Tokyo.
More on Dreamtime 2019: From surf to wineries
Now the hotel and venue playing field is beginning to level, potentially in Perth's favour, with more properties opening. Along with this is the enviable range of incentive products available based in the city's coastal, rural and urban riches.
Here is a selection of ideas and venues to create itineraries that will open Perth to your groups.
The Treasury
Corporate headquarters may dominate the Perth skyline, but on the streets below the big names of mining is a trove of heritage buildings that have been revived in recent years to give the city an authenticity to match that found up and down Australia's eastern seaboard.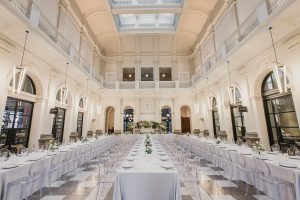 When the first British settlers came to Perth in the 1820s, they set about establishing the crown's line of communication in the Swan River colony by building a post office in the centre of what was to become the state capital of Western Australia.
Over the years that post office building became known as The Treasury and today houses the Como, a 46-guest room boutique hotel, which contrasts with modernistic-designed hotels such as the Ritz-Carlton Perth across on the new Elizabeth Quay development. In renovating The Treasury, slate was shipped from Wales to make the details of the hotel's sitting rooms as close as possible to its original state. Cafes, restaurants, shops and a craft brewery are among the outlets today operating on what was once the public area of the post office with details such as a surrounding interior balcony preserved.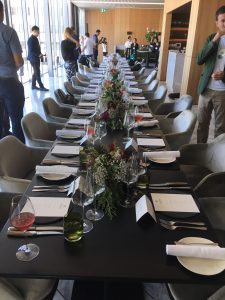 At the top level of Como The Treasury is the hotel's Wildflower restaurant where dishes created with native ingredients by chef Mathew Sartori and his team are a specialty. Long-table lunches are one of the best ways for groups to enjoy Sartori's expertise in indigenous foods and wine pairings can also be arranged.
Winemaker Vanya Cullen, managing director at her family's Wilyabrup estate, is among the experts who can be arranged to introduce visitors to the variety of foods that flourish in West Australia throughout the six seasons concept that is central indigenous culture.
Cullen is a pioneer in organic methods of harvesting grapes, winemaking, producing casks of wine that are certified biodynamic from her Margaret Valley vineyards.
The Wildflower can hold a total of 110 guests with 80 seated and 30 at the bar and outdoor terrace. The venue's name has a particular resonance when considering West Australia grows the world's largest collection of wildflowers with more than 12,000 species – 60 per cent of which cannot be found anywhere else on Earth.
Take a heritage walk
The Treasury is a good starting point to explore Old Perth with its Victorian and Art Deco-period buildings. Groups can even come across some much admired graffiti art which, in at least one case, is on an even grander scale with one side of a tower's edifice devoted to one mural.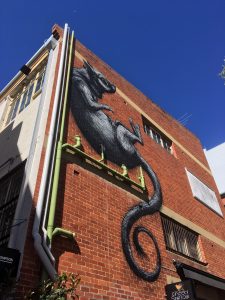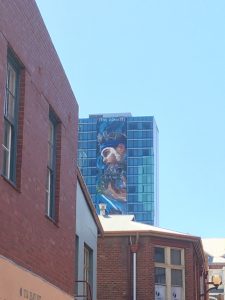 Sisters Adie and Robin run Oh, Hey WA, with walking tours taking in Perth's heritage and special activities offered for post-meeting activities such as scavenger hunts and even a corporate pub crawl.
Two Feet & A Heartbeat is a local DMC that also offers tours in Perth CBD along with excursions to Rottnest Island, Fremantle and activities such as themed dinners and CSR-linked events.
Swan River
Surrounding Barrack Street Jetty are developments that represent a newer face of Perth and one that the city's convention bureau and hoteliers hope will attract more conference and incentive planners.
One of Perth's greatest assets is its vast waterfront and Barrack Street Jetty, within walking distance of the city's heritage buildings and on the edge of Elizabeth Quay, is an ideal place to start appreciating Swan River.
One operator plying the famous river is SeaLink, whose Captain Cook vessels can also operate a service to the only sports stadium in Australia with a marine jetty.
SeaLink's Captain Cook Cruises brand offers the MV Lady De Vine for exclusive event hire for up to 82 guests seated or 100 for cocktails.
Take 5: Pleasures around Perth
A cruise to Optus Stadium, for instance, takes in landmarks of East Perth such as the Crown Perth resort before arriving at the 60,000-seat stadium, which opened in 2018 to host the top Australian Rules football, cricket, rugby, soccer – and business events.
Crown Perth
This integrated resort overlooking the Swan River put on an impressive show when it hosted the Dreamtime 2019 welcome event. Performances by synchronised swimmers, an orchestral ensemble by the poolside, numerous buffet stations and a fireworks display not only showed the Crown's capabilities, but also Perth's prowess in organising a spectacular gala.
The Crown Perth resort includes three hotels, 39 restaurants and bars, a 2,300-seat theatre, three pools and six traditional event spaces, with the 2,000 sqm pillarless Crown Ballroom being the largest.
WELCOME TO COUNTRY
One of the features of official occasions in Australia sees speakers acknowledging the land "upon which I stand" and thanking the tribe, their elders and previous generations. This comes after Australia came to terms with the ill-treatment of Aboriginal people and their lands since the days of European settlement. There is now a revival and appreciation of the culture of a people who were once marginalised and in many cases still struggling.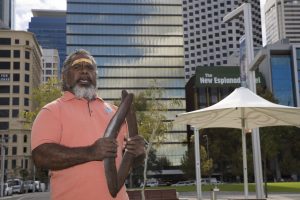 Aboriginal leaders and personalities such as Walter McGuire, a well-respected Nyungar man around Perth who delivered the Welcome to Country on the opeing day of Dreamtime 2019, often speak and give the Welcome to Country at official events. As a descendent of several Aboriginal tribal clans of the South West of Western Australia, Walter is a traditional owner of Noongar Boodja, including the Whadjuk lands on which Perth city now stands. He conducts most of his Aboriginal cultural awareness activities including Aboriginal tours around iconic city locations.
More: Perth thwarting resources curse
The event at Perth Convention and Exhibition Center also saw a performance from singer Christine Anu, who was born and raised on an island just north of Western Australia. She now has her own radio show and is one of Australia's most celebrated indigenous performers. 
An increased awareness of Aboriginal culture has also brought about a wider appreciation of indigenous food with elders such as Dale Tilbrook (above) sharing her knowledge of 'bush tucker' with visiting groups. 
OPTUS STADIUM
Australia's newest sports stadium received the Prix Versailles Architecture Award for Sports award for the "world's most beautiful sports venue". Optus Stadium has 111 suites with views of the pitch that can be used for business events – events on or near the field of play – and changing room tours.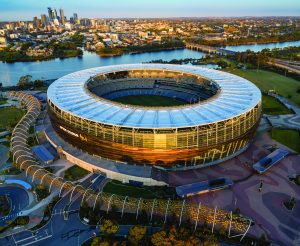 The appropriately named River View Room provides banquet and other setups. While the stadium seats 60,000 spectators on match days, there are 18 specially designed event spaces that can host up to 2,000 guests.
The stadium park is also home to Australia's largest pub, The Camfield, just a 100 metres from the Optus entrances. The 8,000 sqm Camfield has several bars, its own microbrewery, a beer garden with a capacity for 2,500 standing and The Hall, which is the pub's largest event space, holding up to 200 guests seated or 400 for cocktails.
Built by the Western Australia state government at a cost of A$1.6 billion, the Optus is the only stadium in Australia to have a dedicated rail station and access by riverboat.