PERTH is showing it is ready to kick back against what economists call the "resource curse" as the Western Australia capital raises its profile among international conference and incentive organisers.
Mineral-rich Western Australia enjoyed a rise in prosperity over recent years thanks to the mining boom with much of resources such as copper exported to China.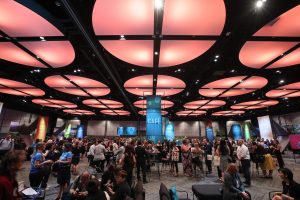 Delegates attending Dreamtime 2019, Tourism Australia's incentive industry showcase, heard how the resource boom led to a relatively small number of Perth hotels being able to charge a premium to accommodate mining executives at the expense of attracting MICE groups from other sectors.
Bradley Woods, president of the Australia Hoteliers Association, said the boom resulted in Perth hotel-room rates being as high as those in Tokyo and London. As Perth looks ahead, however, more than 4,600 new rooms in 38 hotels and serviced apartments have come onto the local market, representing AUD4.5 billion in new hotel inventory, according to association figures.
Economists in Australia have pointed out that though regions across the world have grown prosperous from energy resources, it has led to imbalances in other areas of the economy.
More on this: Perth triumphs at Dreamtime
With an eye on shifting economic fortunes and uncertainty about the sustainability of the resources industry, the state has embarked on projects to provide more hotels, event spaces and activities for incentive groups.
Proposals for an additional 5,188 rooms in 43 hotels/serviced apartments are in the development pipeline, Woods said. Among the new developments is Elizabeth Quay where the Ritz-Carlton, Perth has opened, Optus Stadium featuring banquet and event space, and the Western Australia museum project.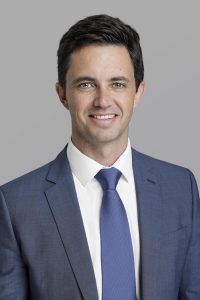 Mining and energy remain mainstays of Western Australia's economy, but a report released in July by the Western Australia government entitled Diversify WA, highlighted six areas of expertise with tourism, agri-sciences, advanced manufacturing and the creative industries among them.
Gareth Martin, chief executive of Perth Convention Bureau, told MIX on the sidelines of Dreamtime 2019's business showcase that international and domestic association conferences already account for at least two thirds of the bureau's activities.
Martin added that incentive and corporate meetings make up the other "third of what we do at the Perth Convention Bureau and that's certainly increased over time. This has gone from 10 per cent of what we do to a third of what we do.
"Mining and gas events are predominant in terms of the competitive strength of the state, but we are evermore working on attracting events in a range of areas and sectors to Western Australia where we also have competitive strengths.
More: Take 5 – Pleasures around Perth
"So we're actively focused on attracting events based on where we have a sectoral strength," he said, adding that he had recently returned from a bid to host an Asia Pacific Future Farming Tech conference in Western Australia where there is a strong base of agri-businesses and tech innovators.
Dreamtime, Tourism Australia's incentive industry showcase, took place in Perth from December 1 before 120 international business event planners and media were taken on educational tours to other cities in Australia. The opening ceremony and buyer-supplier business meetings took place at Perth Convention and Exhibition Centre on December 2.