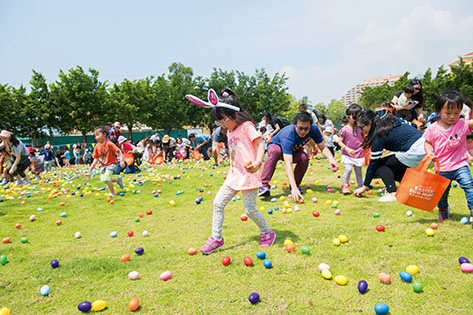 USPs
Business event visitors tend to miss out on what Hong Kong has to offer beyond the tourism hotspots. Time constraints mean that the New Territories – or, "Land in Between" – rolling north from the Kowloon peninsula to the boundary with Shenzhen is undiscovered by overseas delegates.
There are also outlying islands, mountain trails and former fishing villages to explore.
Then there is the Gold Coast. Like its Queensland namesake, it grew out a combination of real-estate savvy, resort ambitions, yacht owners and the desire for a prestigious address.
During the week, the area's main hotel, which takes its name from stretch of coast between the towns of Tsuen Wan and Tuen Mun has become a favoured location for corporate groups holding conferences or training. International schools have begun to locate around the Gold Coast Hotel, which is an easy drive from the business districts. The hotel is also a prime spot for groups to get away from town and as a vantage point to discover the western swathe of the New Territories.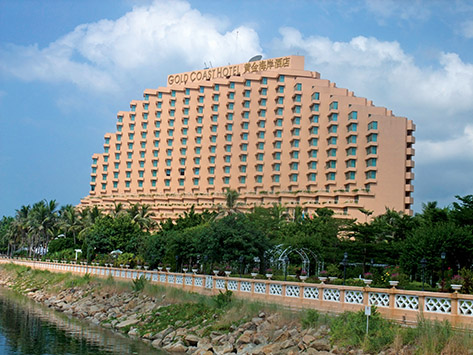 VENUES
Gold Coast Hotel – This 453-room building fans out like a sail with mountain views to the rear and sea to the fore. Renovations have made its ballroom arguably the best in South China as a ground-level venue, with views of greenery and The Lawn outdoor event space. The 4,645 sqm manicured space is a favoured spot for Team Building Asia's activities, with the staff-engagement experts once holding an event for 200 at the hotel. Besides 14 event venues, a vegetable garden and ziplined adventure area can be factored into activities.
Hong Kong Disneyland Resort – About 20km from Gold Coast enroute to the airport via the Tsing Ma and Ting Kau bridges are three hotels, the latest having opened in April last year. The resort is a favourite among corporate groups with park buyouts for evening events. There is a 1,500 sqm conference centre at Hong Kong Disneyland Hotel in addition to indoor and outdoor venues.
Panda Hotel – In Tsuen Wan, 17km east of Gold Coast towards Kowloon, are the Panda's Crystal event facility, 840 sqm Grand Ballroom and additional meeting spaces.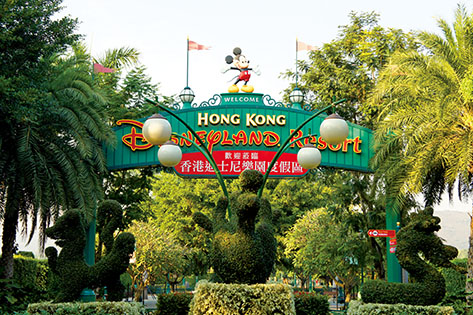 CONNECTIONS
The Gold Coast offers fine views of Hong Kong International Airport on the island of Chek Lap Kok Airport, a drive of about 20 minutes away, while the distance is equally comfortable depending on traffic to Central and other districts. To sample the SAR's admirable public transport, mini buses and bus routes serve stops near Gold Coast Hotel, while the MTR system can be accessed at Tsuen Wan West and Tuen Mun, where the Light Rail Transit – also operated by the MTR – reaches out across the northwest New Territories.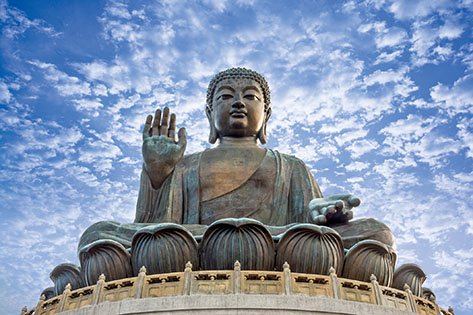 EXCURSIONS
Lantau – Again, there's Disneyland, but also other features of Hong Kong's largest island, with Ngong Ping cable car, the Big Buddha and shopping in the town of Tung Chung.
Mongkok – If delegates yearn for more crowded environs, then shuttle them into Kowloon and drop them off at one of the most densely populated precincts on Earth. Despite the teeming streets, they'll adore the shopping and dining.
Lam Tsuen – Apart from having a legendary wishing tree, the village is a good spot from which to explore parts of the New Territories. Kadoorie Farm and Botanic Centre will surprise delegates not expecting an animal and bird sanctuary in Hong Kong. Further opportunities for nature watching are at Hong Kong Wetland Park, in Tin Shui Wai, and just north at Mai Po Nature Reserve, with scenery that contrasts dramatically with the skyscrapers of Shenzhen just to the north. For sites more manmade, ancient walled villages dot areas where "indigenous" clans still rule the roost.
EVENT CREDENTIALS
• Annual Sino Group Gold Coast motor show
• RMAC Hong Kong Runners' 15km road race
• Corporate training at the Gold Coast Hotel
• Annual Easter Wonderland festival