JAPAN is balancing the urgency of curbing Covid with the need to restart business events as a spike in new outbreaks of the virus are being tackled, say leading MICE industry operators.
Osaka marked the holding of Japan's first large-scale exhibition after anti-Covid restrictions on gatherings eased with the 12th Kansai Hotel and Restaurant Show closing successfully at Intex Osaka (main picture) on July 31.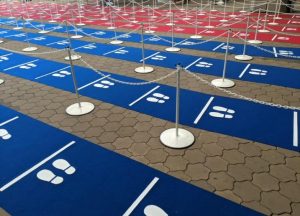 But the news was tempered with a surge of coronavirus cases over the weekend which has led to authorities re-imposing restrictions on entertainment venues and evening gatherings.
Despite more than a thousand cases in total reported for a period of five straight days in Japan, convention bureau and DMC representatives say hygiene and other safeguarding measures remain in place as efforts to ensure business events recover safely continue.
More… Osaka hears post-Covid call
Yoshikazu Tanaka, MICE policy director at Osaka Convention and Tourism Bureau, told MIX more Covid tests being conducted meant a rise in recorded infections being shown. He said the situation was not critical as hospital discharge rates for the virus were increasing at the same rate.
"Osaka prefecture's current policy on holding MICE events is for event organisers to adhere to guidelines, and to thoroughly carry out infectious disease control measures," Tanaka said.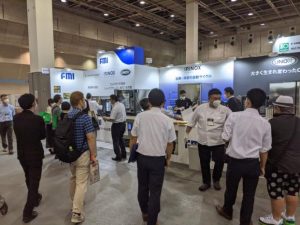 "If the economy collapses, medical care could not be maintained. MICE is an engine that drives economic activity, and the Osaka Convention and Tourism Bureau will continue to support MICE events."
Geraint Holt, managing director of J-Team, said it was inevitable that Japan's "balancing act" of economic recovery while battling Covid would see a spike in infections over the past two weeks as the country tried to "achieve the evasive equilibrium".
Holt told MIX there was a "see-saw between the medical necessity of sanitised social-distancing and the economic necessity" of restarting MICE events and other business activity.
"The relaunch of large business events in Osaka has given our sector confidence that, once equilibrium is achieved, Japan will be particularly well-placed to welcome events and display the new mindset, technologies and measures which will ultimately provide the best available security against the virus," he said.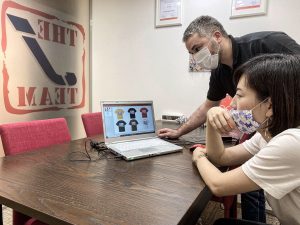 Meanwhile, J-Team is organising an event that brings together MICE organisations in Japan to show the country's "readiness to welcome back events as soon as global logistics make that possible… [and] the harmony at the core of so much Japanese".
Sixteen organisations have so far agreed to take part in a 60km-plus Great Tokyo Odyssey to help fill the void left by the postponement of the Tokyo Summer Olympics. Also known as Not the Tokyo Marathon (#NTTM), the event is scheduled for September 6, the original date of the 2020 Paralympic Marathon, Covid restrictions permitting.
The event, involving walking, running, wheelchairs and bicycles will be followed by another in Osaka planned for October.