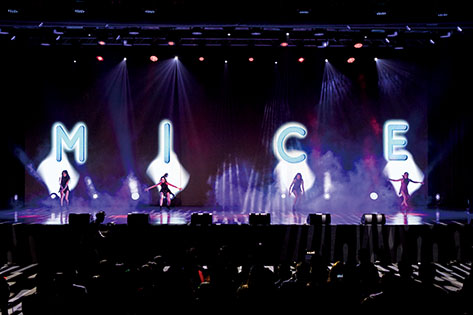 Meetings and Exhibitions Hong Kong is moving to the next stage of its efforts to attract more international business event groups by offering cruiseliner experiences, targeting mega-incentives, promoting team-bonding activities around Old Town Central and wooing groups from Thailand with temples and feng shui.
The moves follow the biggest awards ceremony to date held by MEHK, a division of the city's tourism board, in which more than 70 organisers from mainland China, South Korea, India and Indonesia were honoured. The agents contributed to an overall 1.9 per cent growth in overnight MICE arrivals, with a strong 14.1 per cent growth in the meeting and incentive segment in 2017.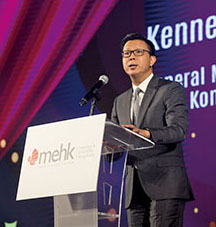 The awards ceremony at the Applause Pavilion, Ocean Park, in March topped off a five-day fam trip to Hong Kong. During the week, MICE agents from the four markets experienced a treasure hunt in Old Town Central, boarded the World Dream at Kai Tak Cruise Terminal, and visited a new rooftop venue at Harbour City Ocean Terminal, Tsim Sha Tsui.
"To further tap market potential in the Southeast Asia region, we have identified Thailand as a strategic M&I market," said Kenneth Wong, general manager of Hong Kong Tourism Board's MICE and cruise division (pictured right).
At a daylong overview of Hong Kong Tourism Board's marketing strategy, it was revealed that the city's tradition of feng shui (geomancy), Taoist blessings, fortune telling and impressive temples will be positioned to attract groups from Thailand.
Wong added that the new World Dream cruiseliner was now home berthed in Hong Kong and available to visiting groups with twice-weekly sailings.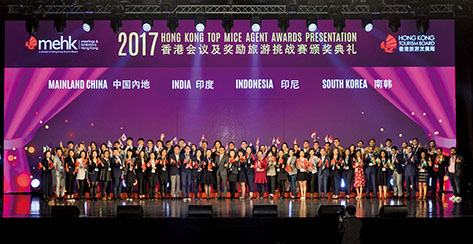 Highlights of top MICE agents' visit
• Applause for Success Awards Ceremony – This was hosted at Applause Pavilion, Ocean Park, a theatre with state-of- the-art LED wall and AV system;
• Authentic Scavenger Hunt at Old Town Central – Team-bonding in a neighbourhood with contrasts of old and new, heritage and creativity, as well as East and West;
• Say Ahoy to MICE-Cruise with World Dream – The first cruise ship christened in Hong Kong at Kai Tak Cruise Terminal. One of Hong Kong's latest USPs is having cruises as a meeting idea for MICE groups;
• Unleash Creativity at Harbour City Ocean Terminal Extension – A visit to the new multipurpose rooftop venue with over 1,486 sqm indoor and outdoor with 270-degree sea views;
• Business Exchange at Contract Hong Kong – A record-breaking number of over 80 Hong Kong trade partners, including hotels, attractions and DMCs, gathered under one roof on March 16 for a direct business exchange session with leading MICE agents from mainland China to explore business collaboration.