HONG KONG Tourism Board held its first large-scale conference with the city's travel industry since the lifting of Covid restrictions. Some 1,600 in-person and online delegates hearsd an overview of the board's strategy.
Under the theme of "Striding Forward in a Steady Recovery" tourism chiefs said the city was "back to normal" following the pandemic while an executive from consultancy KPMG said forecasts show Asia Pacific would be the world's leading regional travel market by 2025.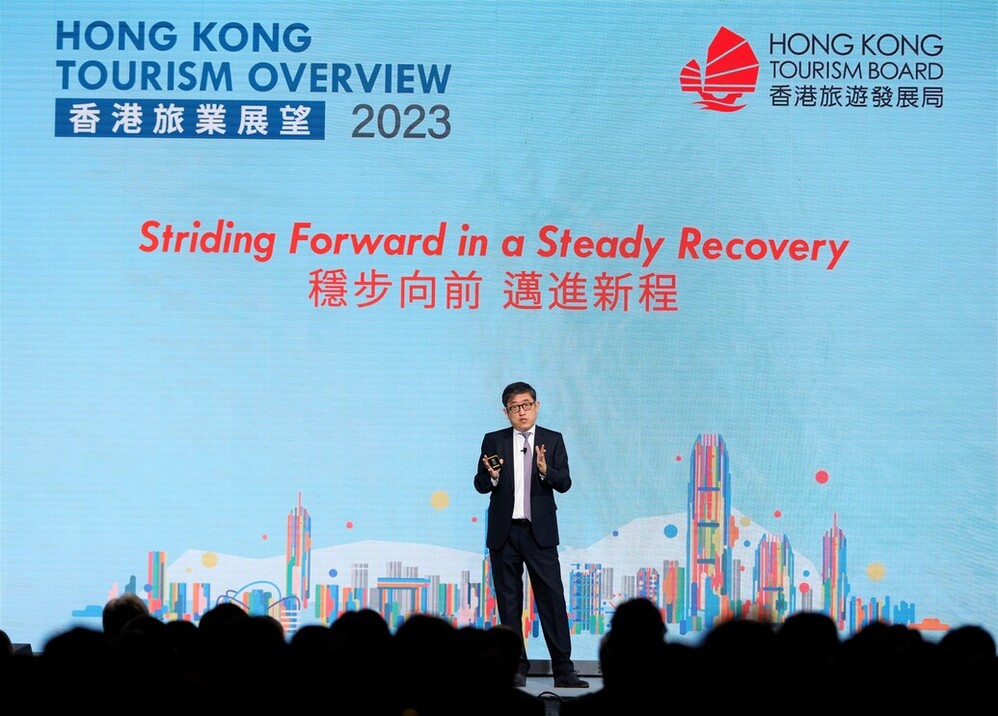 HKTB chairman Pang Yiu-kai and Dane Cheng (above), the board's executive director, pointed to more co-operation with neighbouring cities in the Greater Bay Area to build the region as a tourism brand international and mainland China connections recovered strongly.
The Tourism Overview also discussed travel trends and shared details of the HKTB's latest strategic plans an audience that included trade representatives from travel agencies, attractions, hotels, airlines, retailers, restaurants, conference and exhibition operators, cruise lines, and other travel sectors.
More… Masks off as HK's March events begin
"Hong Kong has returned to normal and is welcoming back global visitors. The tourism industry will recover progressively," HKTB chairman Pang told delegates at Hong Kong Convention and Exhibition Centre on March 20.
"We can work with neighbouring cities to build a Greater Bay Area tourism brand for the region and the international market. With the continued collaboration of all sectors, we can bring Hong Kong's tourism to the next level of excellence."
In his business update, executive director Dane Cheng introduced HKTB's strategy for the coming year, which includes:
HKTB will drive a strong recovery across all travel-related sectors, while strengthening Hong Kong as an event capital.
HKTB will continue to develop Greater Bay Area tourism and multi-destination tourism with cities in the GBA.
Maintain close partnership with the trade to strengthen support so that service quality can be enhanced.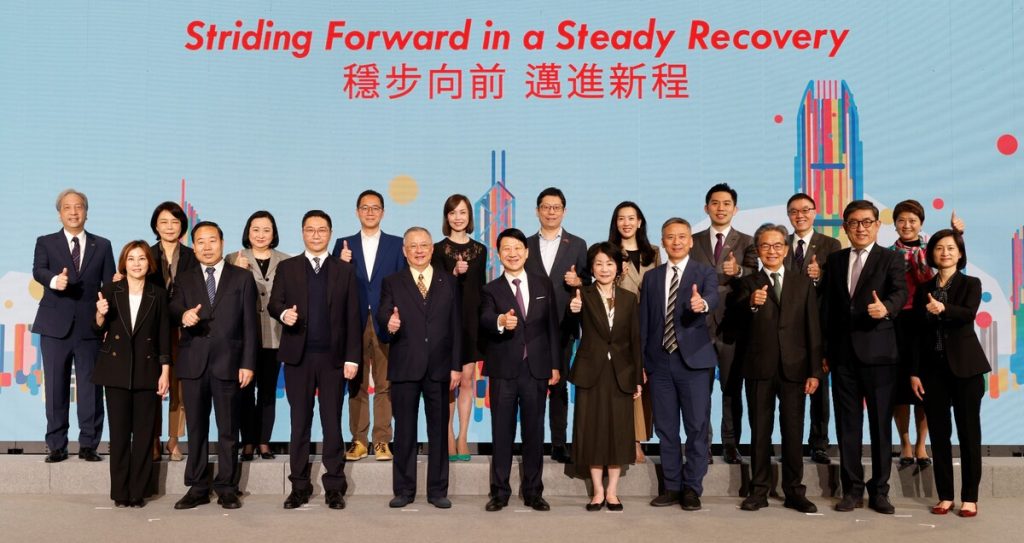 Industry leaders and international corporate representatives were also invited to share insights on the themes "Deep Dive into Post-Pandemic Mainland Travel Trends" and "Global & Regional Consumer Trends affecting Tourism in Asia in 2023".
Anson Bailey, KPMG China's head of consumer and retail for Asia Pacific, and head of technology Hong Kong, said: "Hong Kong is back for tourists and business and it is expected that the APAC region will return to become the largest regional travel market in two years.
Backgrounder… Industry leaders rally to 'Hello Kong Kong'
"To stay ahead of the game, the travel and retail industry should be ready to innovate and capture the opportunity to meet today's consumers especially the rising Gen Z consumers' needs.
"Hong Kong is going to be the hub for tech and innovation, with ESG on the rise… Our people are always the key asset in showcasing the best of Hong Kong's travel and tourism offerings," Bailey said.