France, the world's leading tourist destination, attracts 85 million visitors a year for many reasons. As the crossroads of Europe, it has a rich culture and long history. Its impressive heritage is symbolised by chateaux, cathedrals and ancient monuments. The country's natural attractions include varied and picturesque landscapes, from the ocean to its mountain peaks.
With 450 different wine appellations, a distinctive cuisine and numerous Michelin rated restaurants, it is also a gourmet centre. The capital's lively – if sometimes touristy – nightlife draws visitors, while Paris is also the world's fashion capital, a leader in luxury goods, fashion and perfume.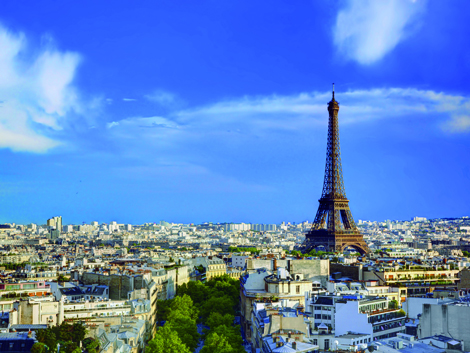 One of the world's most popular MICE destinations, France ranks highly in terms of number of gatherings organised. Some 1,000 meetings take place every year in Paris, while some 450 trade fairs and shows attract 10 million visitors. The International Congress and Conventions Association ranks the city first for the international association meetings market. And these visitors are increasingly coming from Asia.
"Asia is a key market now for Paris, as it offers the best growth rate and potential," says Corine Bernadou, Paris Convention Bureau's convention and incentive marketing manager. "Paris is the first destination that emerging market visitors want to see when they come to Europe … (it) is also an attractive international destination for large world events."
The number of Chinese visitors to France is expected to rise from 1.7 million in 2013 to four or five million a year by 2015, according to the Swiss-based research company Global Blue. To meet the demand, French hotels and retail outlets are hiring Mandarin speakers (including from Hong Kong), translating their literature into Chinese, and setting up Chinese web sites.
The national tourism body Atout France, which promotes the country as a business and leisure destination through travel agents, tour operators and the media, operates several offices in China.
Paris
Celebrated in literature and art, song and cinema, Paris is the world's most romantic city. With its history and sense of luxury, it is also the gateway to France (and Europe) for visiting delegates from Asia-Pacific.
Among the numerous venues to hold events in the "City of Light", internationally renowned Palais des Congres, with 41,000 sq metres of space that includes four auditoriums and 85 meeting rooms, hosts large international conventions and corporate events.
With more than 150,000 bedrooms, Paris and the Ile de France region has varied accommodation – from luxury palaces to small local hotels, from large chain properties to charming boutique inns. And the city plans to create 12,000 new hotel bedrooms by 2020 – including deluxe properties.
While well equipped to organise events, Paris is even better known for pleasure than for business. The city draws visitors with its charm, joie de vivre and historic attractions such as the legendary Eiffel Tower, Champs-Elysees, Arc de Triomphe, its many intimate districts such as the Left Bank and the Marais – and its celebrated shopping.
Director of Impressions Travel Agency, Francis Ho notes that, "The Chinese and Hong Kong market is interested in Paris and the Cote d'Azur, but in shopping and fashion, not culture and history."
A recent Global Blue study shows the average Chinese tourist in France spends some US$1,900 on shopping, far more than any other group of tourist. "France is the most attractive country among the 37 countries where Global Blue has operations," says its senior manager of corporate communications, Marie Bergfelt. "It is clear that many go just for shopping, and visiting French brands' flagship stores is important."
The city offers wide and variable choices of incentives besides its deluxe boutiques and shops. Just outside the city, Versailles, the grand chateau and gardens built for Louis XIV, provides a stunning view of France's early glory.
Unique experiences include touring the city with the iconic convertible Citroen Deux Chevaux car or taking a dinner cruise on the Seine. Gourmands can savour a gastronomic gala dinner at a leading restaurant or the Louvre museum with a renowned chef, take a cooking class at one of the many famous culinary schools and savour the meals they create. And for a real Paris by night experience, Le Moulin Rouge, Le Lido and the Crazy Horse present lively cabaret shows.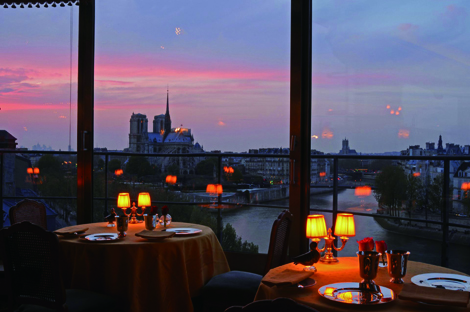 The Countryside
For many visitors, France's appeal centres on its food and wine culture, so numerous itineraries include premier wine estates and cellar tours as well as gourmet feasts. These can be combined with visits to the countryside and small villages,castles and forts, historic and natural sites.
Although France celebrates numerous food and wine festivals, events planners tend to avoid them. "Hotel prices are higher then," says Myriam Chokairy, MICE sales manager for the Nice Convention Bureau.
However, tour operators offer hundreds of different excursions, depending on the time of year and size and makeup of the group. "The main destinations out of Paris are Champagne, Normandy and the Loire Valley, as well as Bordeaux and the Basque country," says Jean-Pierre Gombert, director of Destination Management Company, French-Events. "Outside Paris, the best place for wine tours is Bordeaux because of its facilities, the airport, TGV (high-speed train) connections, hotels and venues for activities."
Gael de Clarens, senior project manager at the MICE Agency, notes that Asian travellers do not want to stay only in Paris but would like to explore other countries as well. He says they take a different approach to touring. "They do not want to spend a lot of time in a place, they just want to take a picture and move on," he says.
The company has dealt with clients from China, Malaysia, India and Singapore for both conventions and meetings, mainly in the fields of cosmetics and medicine.
A typical post-convention tour of France could begin with a two-hour course on selecting and tasting Bordeaux wines at a winery with a great reputation, a visit to a chateau, a tour of a Unesco World Heritage Site, or a visit to Saint Emilion, a medieval town noted for its wines. Some may also include going to a port for oyster tasting, or a truffle farm to see a demonstration of truffle hunting, and savour a truffle dinner.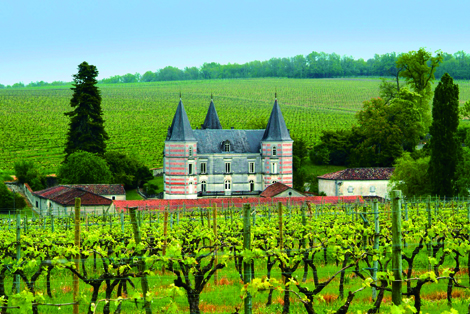 According to Travel Leaders Group's latest Travel Trends Survey, the hottest option is cruising on the inland waterways crisscrossing Europe. France offers a wide choice of vessels and routes, from major rivers to numerous canals such as the Canal Midi, a network of navigable waterways linking the Mediterranean and the Atlantic.
One excellent choice is the 30-metre, 180-tonne Athos, the largest vessel able to pass through the Canal du Midi's locks. With just six double cabins, there is plenty of room for passengers to stretch out on deck on long, sunny days. During a leisurely tour in this serene corner of southwestern France, passengers can relax, visit small towns, markets, potteries and art galleries, and, of course, enjoy fine wines and gourmet cuisine produced by the Athos' excellent chef.
The Riviera
The sun, sea and sybaritic life of the Cote d'Azur (the French Riviera) attract the world's wealthiest tourists. It is now also one of the top ten destinations in the world for incentives and business-gathering events, thanks to its many assets.
The main venues are Cannes, famous for its movie, TV, music and real estate conventions, and Nice.
"We are trying to develop the Asian market," says Chokairy of Nice tourism. The MICE sales manager attended a forum in Jakarta in May dedicated to the Asian-Pacific market, meeting buyers from the region who were interested in incentive trips.
Most MICE travellers are from cities, so they have preferred destinations. Cecile Audon of Natchez Travel notes that Chinese, Taiwanese and Japanese want tours of famous cities. "When in the south of France, they like visiting Cannes, Nice and Monaco."
Nice, a charming blend of Mediterranean sun, French and Italian architecture, beaches, fine food and culture, is the leading conference city in France after Paris. Its Acropolis Exhibition Hall has been named the best convention centre in Europe several times. Its well-developed economic infrastructure includes numerous international companies, many of which are located in the nearby Sophia Antipolis technology park, or Monaco.
The city's wide choice of hotels with more than 30,000 rooms, include more than 10,000 four-star. Many of these have conference rooms or convention centres as well as more intimate spaces for small groups. They also offer spas, fitness centres, swimming pools, private beaches, gourmet restaurants, casinos and nightclubs.
The area has some of the world's most glamorous hotels. The elegant Negresco, the city's oldest, most storied hotel, is also a gallery of French art. Cannes is best known as a haven for movie stars and high-flying industry executives, and its InterContinental Carlton has traditionally been their gathering place. Hotel du Cap-Eden-Roc in Antibes has been a luxurious playground for screen legends, royalty, politicians and high-society guests for more than a century.
A popular tour from Nice or Cannes is a perfume factory tour in nearby Grasse, "World Capital of Perfume". This includes meeting a professional "nose" specialised in creating scents and making a personal fragrance to keep as a unique souvenir.
Wine lovers should head to the Chateau de Bellet in the Var, 15 minutes from Nice, for a guided tour and wine tasting. More active visitors can canoe, raft or kayak on a river in the Alpine foothills, or ride Jeeps or quads (ATVs) in the backcountry. More sedate activities include a picnic lunch aboard a sailboat or a dinner, show or gambling in a casino.
Finally, Pascale Juranville, director of travel agency Transglobe, points to attractions that will most definitely appeal to Asian tourists: "Cannes, Nice and Monaco are good shopping areas, for clothes, jewellery, perfume."
ITINERARY
Champagne, that unique bubbly wine, is synonymous with luxury and celebrations. Numerous companies offer tours that flaunt the region's heritage, chateaux, wine fields and cellars.
Day 1
• A comfortable bus or limousine connects to the Champagne region, about an hour-and-a-half drive from Paris (or the airport). Epernay is a centre of Champagne production and trading houses, with more than 100km of tunnels dug into the chalk, where millions of bottles are stored.
• Visit a great Champagne house, such as Mercier, visit the 18km of cellars aboard a small train. Continue to the Champagne countryside, and check in at a boutique hotel for dinner and an overnight stay.
Day 2
• Take a morning tour to Chalons en Champagne with its half-timbered houses, the mansions and the Notre Dame en Vaux church, a Unesco World Heritage site. Return to the hotel for lunch then depart for Hautvilliers, a typical Champagne village. In the heart of the Montagne de Reims this village is the birthplace of Dom Perignon, who developed the technique of producing of Champagne.
• Later, take a boat cruise on the Marne River for a unique view of the vineyards. By late afternoon, visit a family winemaker's wine press, wine vats and cellars to see automatic and manual riddling (turning the wine in the racks).
• Have a Champagne dinner with wine and Champagne at the winery. After dinner, return to the hotel.
Day 3
• Visit Verzenay lighthouse, then the Museum of Vine and Wine, which overlooks the vineyards of one of the most prestigious hills. In Reims, visit the cathedral, where the kings of France were crowned.
• In the afternoon, visit Pommery Champagne House or the Villa Demoiselle, a fascinating combination of Art Nouveau and Art Deco styles. Attend a tasting and a demonstration of champagne sabrage (opening the wine with a sabre).
• In the evening, savour a gourmet truffle dinner in the hotel with a truffle appetizer, truffle main course with vegetables, salad, cheese and dessert, complete with Champagne and wine.
Day 4
• Departure to Paris, stopping to visit a Champagne cooperative created in 1929 at the initiative of a priest to help the village growers enhance their production.
Asia in Paris
While Paris has always had its deluxe hotels, a handful of ultramodern, Asian properties (mostly Hong Kong) have opened in recent years to challenge the best.
The Singapore-based Raffles Group opened Le Royal Monceau-Raffles in 2011 near the Champs-Elysées and the Arc de Triomphe in designer Phillippe Starck's makeover of a classic 1930s hotel. The Shangri-La opened in 2010 in a classic 19th century ornate belle-époque building with a grand view of the Eiffel Tower.
In 2011, the Mandarin Oriental opened on Rue Saint-Honoré, near Place Vendôme and the Jardin des Tuileries, with a distinctive contemporary look, complete with spa, a 15-metre pool and an interior garden. In August, the luxurious 200-room Peninsula Paris, opened near the Arc de Triomphe and the Champs-Elysees, complete with a spa and swimming pool. The hotel's six venues include a Cantonese restaurant and several bars, including the Blanc terrace, offering 360° views over Paris. George Gershwin wrote An American in Paris while staying here in 1928, when it was the historic Hotel Majestic.
THE PROFESSIONALS
French Events
Tel: +33 492 181 823
paris@french-events.com
M.I.C.E. Development, Nice
Tel: +33 (0) 49214 4626
www.nice-acropolis.com
The MICE Agency
Tel: + 33 6 1696 5189
contact@mice-agency.com
Paris Convention Bureau
Tel: + 33 1 4952 5396
www.convention.parisinfo.com
www.parisinfo.com
FAST FACTS
Climate France's pleasant, generally temperate climate varies throughout the country, with four distinct climatic areas. The oceanic climate in western France has average rainfall spread over many days with modest annual temperature variations. The Continental climate of central and eastern France, including Paris, has cold winters and hot summers. While winters in Paris can feature snow, they are mostly characterized by grey days.
The Mediterranean climate of southeastern France, the Riviera, is the country's mildest, with warm, dry summers, rainfall from October to April, occasional snow but plenty of sunshine year round. The mountain climate (above 600-800 metres) has high rainfall, and snow three to six months per year, ideal for skiing and other winter sports.
Weather forecasts are available at www.meteo.fr
Access With two major airports (Charles de Gaulle and Orly), Paris has daily airline connections to more than 526 cities in over 136 countries, and seven train stations linking it to the rest of Europe by high-speed train. Nice Côte d'Azur International Airport, largest in France outside Paris, serves 104 destinations in more than 30 countries, with 55 airlines. High-speed and express trains connect the Riviera to other French regions and major European cities.
Transport Both Paris airports are connected to the city by the Metro (Line B)
and buses. Taxis are also available. Nice airport is just 15 minutes from the city centre, with bus and taxi connections.
VISAS In 2014 France introduced fast-track visa applications for Chinese and Indians so permits are now processed within two days, rather than the previous three to five days. Visitors holding passports from Brunei, Japan, Malaysia, Singapore, South Korea, Hong Kong and Macau do not need visas for a three-month stay. Other nationals will likely need a visa.
LANGUAGEThe language is, of course, French, although many in the tourist trade, especially hoteliers and restaurateurs, speak English. Mandarin is increasingly spoken as well, mainly in deluxe hotels and large luxury brand stores.