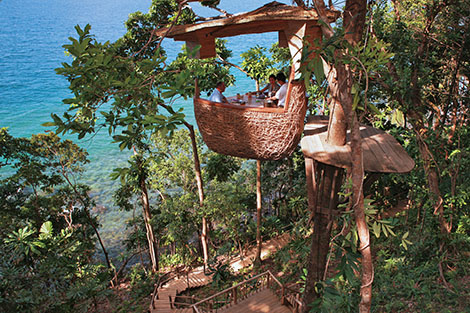 SONEVA KIRI, KOH KOOD, THAILAND
Where? About 75 minutes' charter flight east of Bangkok.
Why go? Soneva Kiri comprises just 36 pool villas set above the beach on a pristine island covered by rainforest. The sea teems with marine life, while the interior is roamed by wild animals, carpeted with lush flora, and home to a huge population of Technicolor butterflies.
For groups There's enough here to keep delegates busy for weeks at a time. Check observatory (stunning stargazing in unpolluted skies); Thai cooking classes; snorkelling; diving; forest treks; watersports; the open-air Cinema Paradiso; and treetop dining or a vegetarian feast in the mushroom cave. Alternatively, muster the whole gang and head over to North Beach for a day's R&R on the sand, accompanied by lunch prepared by the resort's chefs.
SONG SAA, CAMBODIA
Where? Koh Rong Archipelago, offshore from Sihanoukville.
Why go? Built from local materials, by local hands, and infused with local art and soul, Song Saa is one long essay in sustainability. And the kitchen bases its menus on locally sourced ingredients: seasonal fruits and vegetables, wildlife-friendly rice from farmers in the north of the country, and cashew nuts and coconuts harvested in nearby villages.
For groups This is certainly somewhere to get away from it all and think outside a whole warehouse full of boxes – assuming delegates can be winkled out of their luxurious villas. Activities can be as simple as a morning yoga session, or as inspiring as snorkelling right the way round the island. Sea kayaking and scuba diving always rate well. And there are very few guests who don't relish the nature treasure hunt.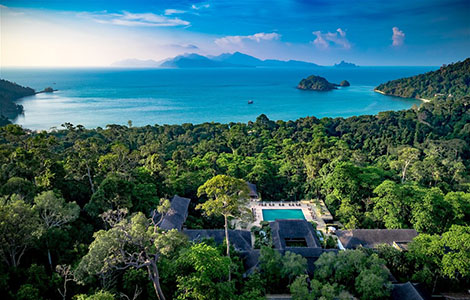 THE DATAI LANGKAWI, MALAYSIA
Where? Roughly 90 minutes by air from Kuala Lumpur, followed by a 40-minute drive.
Why go? Ten million years in the making, the rainforest that surrounds The Datai is its chief asset. An extensive remodelling has seen both accommodation and public areas enhanced, and the resort is expected to be fully opened in December 2018.
For groups Naturally, there's superlative dining and spa-ing, and golf is only a short drive away. But Datai means nature, and this is the most authentic experience on offer here. A nature centre fashioned like a traditional longhouse hosts a library, a lounge where the resident naturalist relates tales from the wild, and a medicinal guru who dispenses healthful herbs and spices. This is also the start point for trails leading through three different
jungle habitats.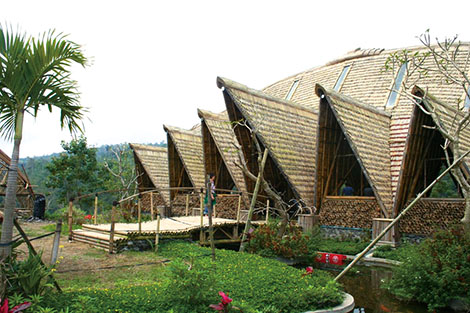 BALI ECOVILLAGE, INDONESIA
Where? Outside Ubud, about two hours' drive inland from Denpasar Airport.
Why go? Bali lends itself so naturally to all things eco, and this hill resort, built largely from bamboo and thatch, is an especially tranquil locale. Management are more than used to groups booking out all five bungalows and three rooms.
For groups There are very few bells and whistles here – it's all utterly low-key. Walk down to the river for a swim, or visit the surroundings, where villagers gather the world's most expensive coffee. Join a class learning to make traditional Balinese offerings. Get stuck into some organic farming. Rise early to catch the sunrise atop Mount Batur. There are bike tours for the more energetic, or VW safaris for the less enthusiastic. Rafting the Ayung river in full spate is always a thrill.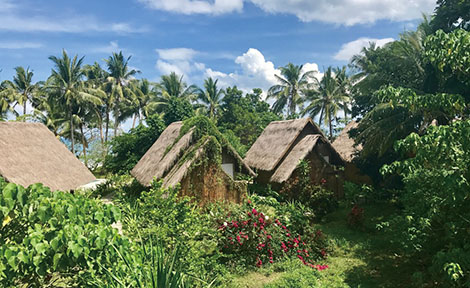 QI PALAWAN, PHILIPPINES
Where? On the island's northeast coast, 55 minutes' drive from El Nido.
Why go? Plastic bags, bottles and the like are banned hereabouts – setting the tone for any eco stay. Qi is simplicity itself, allowing for few distractions and plenty of opportunity for blue-sky cogitation. The owners – lifelong travellers with a penchant for getting off the beaten track – put their heart and soul into building this resort.
For groups For anyone whose idea of exercise is walking round the billiards table, Qi could prove ideal. Hopping aboard a small boat and touring three nearby islets ranks as more outdoorsy. Kite boarding is popular when the winds are cooperating, as is the inland tour that takes in making and then sampling coconut wine.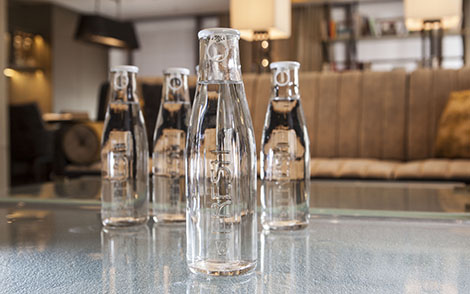 THE LANDMARK MANDARIN ORIENTAL, HONG KONG
Where? Part of the Landmark shopping and dining complex, slap bang in the middle of the central business district.
Why go? An urban eco resort may seem like an odd choice, however The Landmark is very probably pointing the way to the future. The hotel started work on a roof garden in September 2018, growing herbs, flowers and vegetables.
Plans are also in hand for a beehive, which will supply honey and wax for candles.
For groups Meals at Amber get an eco boost as the seafood is certified sustainable; cocktails at the hotel's newest bar, PDT, are served with reusable stainless steel straws. Amenities at The Spa are chemical-free and come in biodegradable containers. And all guests can drink deep of The Landmark's bottled water, which is filtered and purified in-house.