A LARGE-SCALE cycling event will set the stage for Hong Kong to be the "international tourism  event capital" in the Greater Bay Area of southern China.
The Sun Hung Kai Properties Hong Kong Cyclothon will have a maximum of 3,000 riders and the route will stretch into part of the HZMB – the bridge and sea tunnel linking Hong Kong with Zhuhai and Macau
Dane Cheng, executive director of Hong Kong Tourism Board (HKTB), said the event on January 16, 2022, would be the first sport event held along a section of the world's longest bridge-tunnel sea crossing.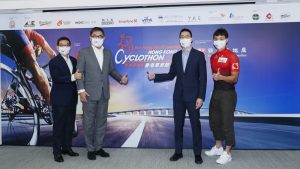 The Cyclothon will also incorporate a virtual experience for the first time to let riders from across the world participate remotely. Riders taking part on the physical event must have completed at least 30km at a previous Cyclothon event and organisers HKTB say entrants for 2022 will be capped due to the pandemic and the tougher demands of the course.
"These special features are a pilot run for future intercity events in the Greater Bay Area and consolidate Hong Kong's status as the international tourism event capital in the GBA. I sincerely hope participants from other cities in the area will come and ride with us in the years to come," said Cheng.
HKTB has introduced stringent anti-infection measures for the event while also keeping a lookout for rider who may carry political slogans on the bikes or clothing. This comes after police were deployed to ensure runners at a recent marathon in the city were not wearing symbols on their clothes or tattoos related to the 2019 protest movement.
Mason Hung Chung-hing, director of event and product development at  the city's tourism board, told the South China Morning Post that the authorities will be alerted if anything similar occurs.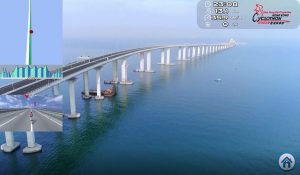 "Any rider who puts up political elements in their gears such as their jerseys or bikes will be asked to remove them before they can start," Hung told the Post. "If they refuse, we will then seek help from the authorities, just like the recent marathon organisers did.
"Hong Kong has been hit by the Covid-19 pandemic for a long period and with the pandemic easing, we are happy to bring the event back, hoping the participants can enjoy a great race, especially with the introduction of a new route this time."
January's Cyclothon, which was postponed for two years due to the street protests and then the pandemic, will feature two main events covering a 26km and a 42km routes taking in Tsing Ma Bridge and sea views near the airport before reaching HZMB.