A TRIO of world-class projects will lay the foundations for getting Hong Kong back on the world stage and once again competing with rival cities to host major business events, attendees at an investment seminar were told.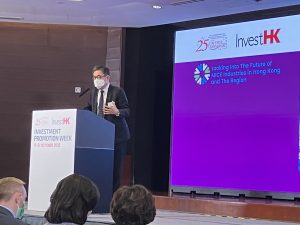 The plans were highlighted at a session on the future of the MICE industry in Hong Kong during a week-long series of mini conferences organised by InvestHK, the city government's investment promotion arm.
Dane Cheng, executive director of Hong Kong Tourism Board, said a recovery drive to rebuild confidence in the city as a destination for "A-list international events" has already been drawn up and waiting to be rolled out within days of the local authorities lifting Covid restrictions.
HK's BIG 3
– The SKYCITY development next to the new third runway at Hong Kong International Airport will be linked via air-conditioned footbridges and electric-powered shuttles to AsiaWorld-Expo, the city's mega-events venue, where a 20,000-seat standalone arena will be built as part of AWE's second phase of development. As of April this year, AWE is wholly owned by Hong Kong Airport Authority.
– KAI TAK SPORTS PARK with a 50,000-seat stadium as its centrepiece is taking shape at the site of the former airport in Kowloon. Across the peninsula, WEST KOWLOON CULTURAL DISTRICT features treasures from Beijing's Palace Museum and is being promoted as an international arts precinct.
– The three infrastructure projects are being positioned as crucial to the leading role the city is expected to play in the Greater Bay Area – the economic region linked by the Hong Kong-Zhuhai Macao Bridge and comprising a market of 85 million people across nine municipalities and the two special administrative regions of Hong Kong and Macau.      
Business leaders in the city have pointed to the success of Singapore in being able to host major events since repealing anti-Covid restrictions. Meanwhile, they say Hong Kong has seen little in the way of a roadmap out of the crisis despite recent measures such as mandatory hotel quarantine being lifted for overseas arrivals, live music at privately owned venues being permitted from today and groups of up to 12 allowed to gather.
Parts of Hong Kong Chief Executive John Lee's Policy Address yesterday, however, did offer business event leaders attending the InvestHK sessions hope with a government commitment to support the return of incentive travel, conferences and exhibitions to the city.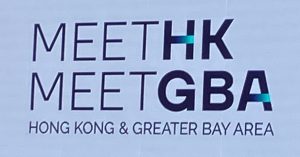 HKTB chairman Pang Yiu-kai said of the Policy Address, which lays out the chief executive's plans over the next five years: "This will not only help bring back high value-added business travellers and MICE visitors, but also encourage the travel trade to gear up for new tourism trends and drive Hong Kong's development as an East-meets-West centre for international cultural exchange.
"HKTB will continue to work with the government and the travel trade to drive industry revival and roll out new a tourism brand to tell good stories of Hong Kong through tourism."
WORLD VIEWS
Research by HKTB conducted among thousands of travel-trade partners worldwide during the more than two years of Covid slowdown showed that business travellers were "excited by the big step forward" when the government dropped the hotel-quarantine requirement for a 0+3 mechanism that saw arrivals conducting their own medical surveillance with daily rapid anti-gen tests, three PCR tests and avoiding restaurants and other venues for three days.
For travellers in the consumer market, Cheng said the research found optimism that 0+0 could be announced but others gave a "lukewarm" response to testing measures and limited access caused by the stringent measures in Hong Kong. Researchers found that this group were more likely to be attracted by destinations that had scrapped restrictions on arrivals.    
Cheng said a HELLO, HONG KONG campaign will involve hundreds of "HK Fans" working across social media to promote the city. He said they would not be paid but instead "fed content".
To rebuild confidence in the city's business events industry and drive long-term growth, support for the MICE trade would be enhanced with "Open House Hong Kong" perks such as theme-park tickets, dining and Airport Express vouchers.
Opinion… Barely built Skycity still a glorious sight
Hong Kong would be "overhauled as a preferred M&I destination" with the city as the Greater Bay Area's MICE hub with a hundred new meetings and incentive experiences and teambuilding activities under six themes ranging from wellness and nature to nightlife, arts and culture, local character, and the Greater Bay Area.
Hong Kong Convention and Exhibition Centre, where the InvestHK promotion week was held, will see an extension with two government towers demolished in the next few years to meet an expected boom in events once Covid measures recede.
Main picture, from left: Stuart Bailey, chairman of Hong Kong Convention and Exhibition Industry Association; Monica Lee-Muller, managing director of HKCEC (Management); Irene Chan, AsiaWorld-Expo CEO, and Dane Cheng, executive director, HKTB