The Wild Side
Rubondo Island, Tanzania
Located in the southwest corner of Victoria Lake, the island camp's eight luxury cottages – opened just over a year ago – are the only lodgings available in the 2,375 sqkm wildlife nature reserve. This property enables planners to take a corporate group of up to 16 individuals out of the concrete jungle to tap into their wild side in an invigorating environment.
Over 80 per cent of Rubondo Island is dense, pristine, tropical rainforest. Since it was established a sanctuary in 1965, populations of chimpanzees, elephants, rhinos, giraffes and antelope have been released here, and continue to thrive. The camp provides experienced and highly trained guides to accompany groups of six on forest walks and longer hikes. These can vary from a few hours to day-long and even multi-day hikes. Some walks go through chimpanzee territory. Safari vehicle options are also available.
All eight cottages face the white sandy shores of the 70,000 sqkm Lake Victoria, so aquatic activity options for groups are numerous. Fishing is a strong favourite and the camp's two well-equipped fishing boats take groups on trips employing fly fishing, live bait and trolling techniques – all strictly catch and release. The largest fish caught is said to have weighed over 100kg.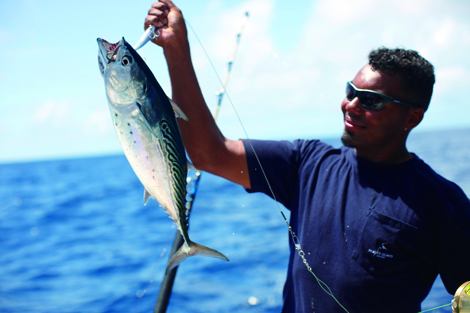 Groups can also sail to "Bird Island" where there are over 200 species including the African Grey Parrot. The island also attracts another, more fearsome, counterpart – crocodiles.
The camp itself offers comfortable yet luxurious accommodation that blends with the natural surroundings; buyouts are also available.
"Under exclusive use, we can provide all the usual activities but have the group scheduled to meet at a predetermined spot for a barbecue lunch on the beach," says John Baumann, marketing manager at Rubondo Island.
"If the group has a specific interest in an aspect of the island – such as chimpanzees, fishing or history – we can arrange an evening presentation for the group to focus on their
key interest."
There are plenty of open spaces in the camp for teambuilding activities, which can be tailored to specific groups. Some offerings with "local flavour" include crossing the lake in a traditional sailing dhow – the design of which has remained unchanged for over 1,000 years – and indigenous Tilapia fishing, which employs locally made fishing rods, and algae from rocks as bait.
The central lounge combines casual with high-end chic, and offers spectacular 270 degree views of the lake. Here, delegates can meet for sundown cocktails before being served a dinner of fresh local fish, or use the space as a meeting venue.
Getting there
Mwanza Airport, Tanzania, has daily flights to and from Rubondo Island. Mwanza Airport has connections to Kigali Airport in Rwanda and Kilimanjaro Airport in Tanzania – both of which are served by international airlines.
Conservation: Frégate Island Private, Seychelles
This 23 sqkm island is home to 2,000 free-roaming Giant Aldabra Tortoises. For corporate groups, however, there is a luxury resort that includes 16 private residences measuring 400-700 sqm – all with their own infinity pool, jacuzzi and private terrace. These include the master Banyan Hill Estate residence, which features five different buildings, each of which can house six people while the resort can accommodate a group of 60 for buyout.
"We cater for selective groups that want to gather their members in an informal setting, rather than the usual timetabled retreat programmes offered by many other resorts," says Wayne Kafcsak, managing director, Frégate Island Private.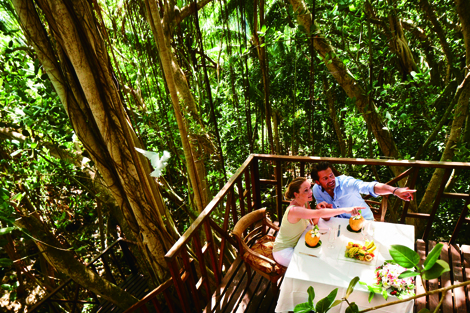 The central Fregate House features a restaurant and cellar for wine tastings, and the sizeable Millionaires Lawn is ideal for a drinks reception or teambuilding activities, such as a coconut-husk grinding contest. The dedicated meeting facility, Ansee Bamboo, can host larger meetings. Though the Treehouse seats four, it provides a unique setting for brainstorming. The island also has its own lagoon, yacht club and boathouse, which make ideal spaces for cocktails and barbecues.
"Examples of services that are offered for whole-island rentals include but are not limited to; folk dancing nights, camping nights, marina activities, helicopter tours of neighbouring islands, group exercise, yoga or spa sessions," adds Mr Kafcsak. The resort also encourages conservation with ample opportunities for CSR-related efforts among groups.
"We had a group that engaged in our restoration and rehabilitation effort by clearing of a piece of land from exotic and invasive plant species and replanting native trees to the Seychelles to serve as a habitat for endangered bird species. The parcel of land that was cleared was named after them, and now the 'forest' is a testament of their contribution to our island."
Getting there
Air Seychelles flies to Mahe Seychelles via Abu Dhabi, as well as to many other international destinations. From Mahe Seychelles, Fregate Island Private guests can either take a small plane or helicopter transfer to the island organised by the resort.
Comfort and class: Amanpulo, The Philippines
This 40-villa property is located on the 5.5sqkm Pamalican Island, just over an hour's flight southwest of Manila. The resort is ideal for larger corporate groups – it accommodates up to 120 people – with the bespoke services and comfortable surroundings of an Aman property. Adventure and seclusion is not far from business facilities.
For groups booking the entire resort, Amanpulo can organise special activities such as tug-of-war, scavenger hunts, cooking classes, kayak or paddleboard relay races, beach volleyball tournaments and group fitness classes. There is a fully equipped conference room, a separate meeting room, and the West Villa Clubhouse is the ideal location for private functions or presentations. Smaller, more relaxed venues also abound: Picnic Grove restaurant for example offers alfresco 'feet-in-the-sand' dining, while the Amanpulo Beach Club pavilion is great for a cocktail reception overlooking the water.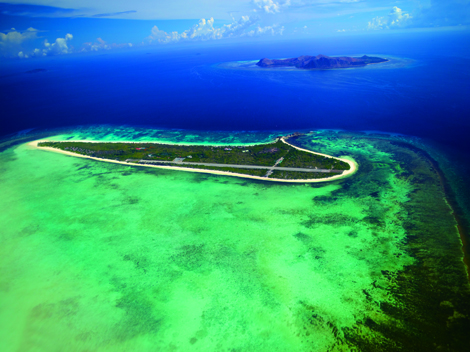 Groups can snorkel in the 7sqkm coral reef that fringes the island's white sandy beaches, and swim among hawksbill turtles, manta rays, parrot fish and more. Boat trips can also be organised to deeper waters, where dolphins and sea cows have been known to dwell. For adrenalin-seekers, the property also provides for more action-packed activities such as windsurfing, Hobiecat, laser boat sailing, diving and fishing trips, as well as nature tours and cycling trips along the island's meandering trails.
The two private villa estates – each with four separate casitas, or villas – also provide space for all-group events or functions. And Amanpulo has previously accommodated unique themes upon request, including 'eco chic' and 'tribal'. This is a choice for corporate group trip organizers that want to leave little to chance, and know they will have all the facilities and services needed for large groups with a mixed agenda of both business and pleasure.
How to get there
Private jets organised by Amanpulo fly from Manila to Pamalican island, which is an hour and 10 minute flight south of the capital. The aircraft can seat 15 people at full capacity and costs US$495 per passenger.
Case study
Frégate Island Private recently hosted a group of 60 of the most influential Swiss and German business executives. True to the resort's credo of "Anything, Anytime, Anywhere", a different dining venue was on offer each night, from beach barbecue, silver-service banquet on one of the open lawns, to a buffet at the Banyan Hill core and pool areas. Helicopters from a third party company were on standby for a bird's-eye view of the neighbouring islands, and big-game fishing boats were ready for those who wanted to try their luck in the bountiful Indian Ocean. Bespoke island experiences such as treehouse lunches and sunset cocktails on the island's highest point were also on offer on a daily basis.