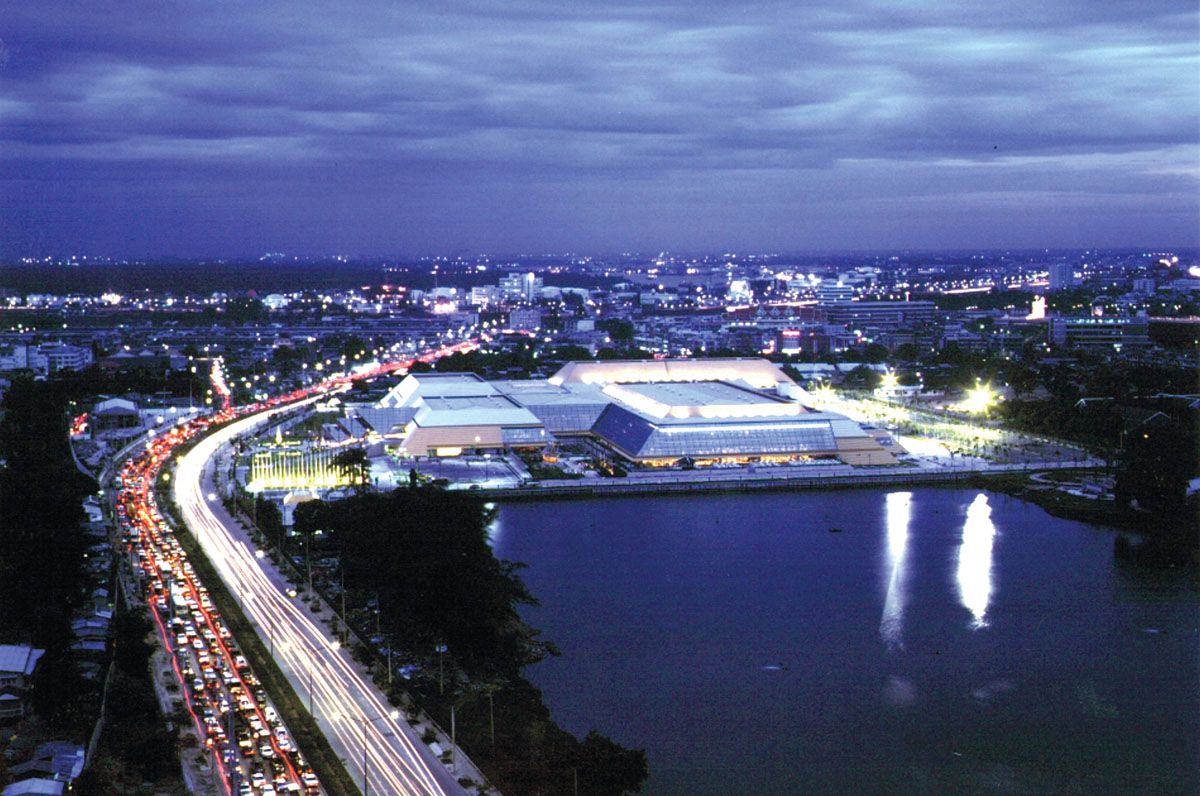 Winning Pitch
Travel Blogger Exchange (TBEX) chose Bangkok to host its first Asian event, which gave travel bloggers the chance to network with destination management organisations (DMO) and leading travel industry brands, and to explore and write about the host destination.
Roughly 500 travel bloggers and 100 industry professionals from 35 countries attended the event, which was held from 13 – 15 October 2015. About 25% of attendees were from Asia.
In choosing destinations, TBEX – which also organises events in Europe and North America – looks for destinations of interest for travel bloggers, offering a variety of activities for different types of travelers, and for those that use social and new media in their blogs.
"Bangkok met all of these requirements and more," said Patti Hosking, director of Business Development, NMX Events. "Bangkok is a hub city where many travel bloggers and travel writers come to live from all over the world and use as a base to explore numerous other destinations within Asia."
The biggest challenge faced by organisers, Hosking said, was distance.
"TBEX is based in North America, and this was the farthest we had travelled to host an event," she said. "The Tourism Authority of Thailand (TAT) and their partners were amazing at helping us organize the event from 15,000 miles away."
Highlights
Pre-event tours and activities included cooking classes, Muay Thai lessons, museum visits, spa treatments, writing workshops and walking tours of various neighborhoods, among others. Attendees were allowed to take part in one pre-event activity at no extra charge. The activities were organised by TAT and its industry partners.
The event kicked off at 6pm on 15 October with a lavish Opening Night Party at the Retro Live Café, held on the grounds of the Queen Sirikit National Convention Center (QSNCC). There was food and beverage, live entertainment, cultural activities and fireworks.
Across the next two days, the 500 travel bloggers attended keynote speeches, opening and closing sessions, and 40 breakout sessions, which were divided into four broad topics: content, commerce, community and business.
Keynote speakers included Kei Shibata, founder and CEO of Venture Republic Global; Jodi Ettenberg, a travel writer and photographer who founded blog Legal Nomads; and Anton Diaz, who publishes Our Awesome Planet, which is reputedly the number one food and travel blog in the Philippines.
Shibata spoke about popular social media platforms in Asia and how they differ from those in North America and Europe and from country to country within Asia.
Ettenberg discussed improving as a writer and how to reach readers at an emotional level, giving them access to those far-removed from their own lives and countries.
Diaz spoke about the evolution of travel blogging since he first started blogging and his predictions of the way it will change in the future,
Lavish buffet lunches were served both days, alongside speed networking sessions which gave travel bloggers the chance to meet face-to-face with travel industry professionals.
The venue of TBEX Asia 2016 was announced at the Closing Session on 17 October. Attendees were then taken by bus to Asiatique, one of Bangkok's riverside attractions for a farewell party.
Post event activities followed the format of the pre-event activities, which were continued with two-night familiarisation trips to travel destinations throughout Thailand. Organized by TAT and its industry partners, these activities were also complimentary.
The Upshot
"This was a fantastic inaugural event for TBEX Asia," Hosking said. "The team at TAT made the entire process easy for us and our attendees. We also met many industry professionals, and DMOs from other parts of Asia that we had not worked with before who expressed interest to host future TBEX Asia events."
Hosking was particularly upbeat about the ancillary events.
"The receptions TAT hosted were amazing!" she said.  "They were by far the mostformal events we have ever had at TBEX and really showcased why Thailand is known for its culture of hospitality."
Travel bloggers were generally upbeat about TBEX Asia. But some that had attended TBEX events in other cities said it wasn't as well organized as the TBEX events they had attended in Europe and North America.
Franziska Reiche of Germany publishes a German language travel blog called Coconut Sports. She attended TBEX Europe in Athens the year before said it was much better organized than the one in Bangkok.
"Nevertheless, I had a lot of fun, learned a lot in the workshops and met many interesting people," she said. "TBEX Asia was definitely a great networking opportunity. I took full advantage of the speed networking and received some interesting offers of cooperation and several invitations… Most of all, I enjoyed meeting fellow bloggers and making new friends."
Tracie Howe of the United States publishes a travel photography blog called Tracie Travels. She had this to say: "I think the biggest benefit for me was meeting fellow travel bloggers and understanding how hard they have worked to be successful. I made a lot of new friends and I think those genuine connections can be mutually beneficial in the long run."
Event: TBEX Asia 2015
Organiser:  TBEX LLC
Attendees:  Approximately 500 travel bloggers and 100 travel industry professions.
Big Moment:  Opening Night Party hosted by Tourism Authority of Thailand.
Dates:  October 13-15, 2015
For more case studies, see here.