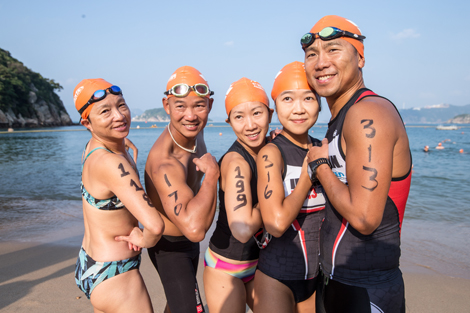 Sports event organiser Revolution Asia hosted its first combined swim, trail and road running race, the East Aquathon 16.3. The race saw a total of 390 participants race from the south side of Hong Kong island to Island East in Quarry Bay over a total 16.3km, swimming an open-water circuit of 1.5km to scaling Hong Kong's 900m high "Twin Peaks" along the Wilson Trail.
Events manager David Tanner says the event in October offered a unique proposition to participants. "The distance is much further than our other races and the combination of sports is something not done in Hong Kong before. The after-party was also like nothing we've organised before."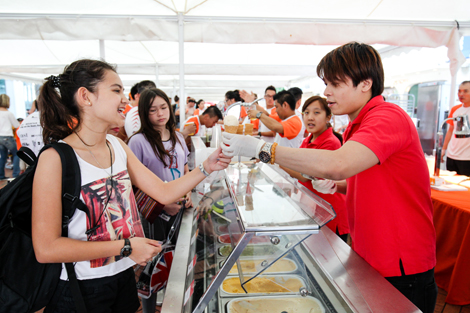 At the site of the finishing line, Revolution Asia organised a marquee featuring food and drinks stations, display fitness equipment, and apparel vendors open to racers and the public.
The scale of the event was the biggest challenge, says Tanner. "With our volunteers, making sure everyone was in the right place, and knowing what to do, takes a lot of careful logistical planning."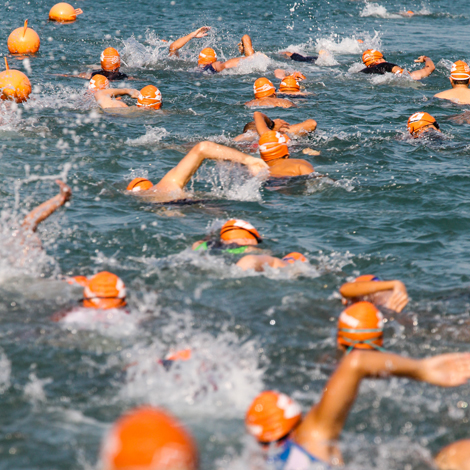 Planning for the event began in January 2014 with a core team from Revolution Asia, supplemented by 60 volunteers on race day.
Currently, Revolution Asia only organises sporting events, and safety is always the priority. A well-oiled backup plan is just as important as the main one, says Tanner, especially when an event is exposed to the elements and other risks. "There are so many things that can happen in the outdoors. Although this race was smaller than our average events, which see around 500 to 700 competitors, there were far more variables involved."
Although all preparations erred on the side of caution, the highlights were well worth the attention, says Tanner. "Having over 300 people all start swimming at the same time is an amazing sight. The end party had an amazing atmosphere, it was like nothing I've seen at the finish of a race in Hong Kong, and I think we've raised the bar for our future events."
Business Traveller and Mix participated as a joint team in the race, generating nearly HK$6,000 in donations for the Sedan Chair Charities Fund, the second highest sum raised in the competition.