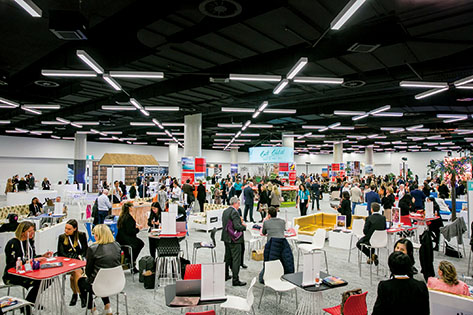 GET GLOBAL kicked off its second edition with an Inspiration Corner as the outbound MICE trade show with a difference followed through on its commitment to be innovative.
Andrew Klein MC'd at the side event which made use of Bluetooth-enabled "silent disco" headphones to let audience members at ICC Sydney hear the speakers while also reducing any disturbance to the trade-show floor to the bare minimum, apart from occasional applause.
Nutritionist, yoga teacher and author Lola Berry took to the stage to give the opening talk on how she went from student backpacker to a national TV celebrity and the choices she needed to make concerning diet and wellbeing.
Donna Kessler, co-founder of Get Global, said: "We felt very lucky to have secured Lola through our great partnership with ICMI Speakers and Entertainers. I loved hearing the feedback after her talk – we were all motivated to put down the unhealthy food and reach for a piece of fruit!"
Berry was followed by Contiki Holidays veteran Mark Carter who managed more than 5,000 tours, worked and travelled in over 40 countries and trained at least 100 staff.
Stevan Premutico, founder of restaurant booking tool Dimmi, spoke about how he gave up a career with Hilton in London to go through the travails of years struggling with a startup business before there was a breakthrough.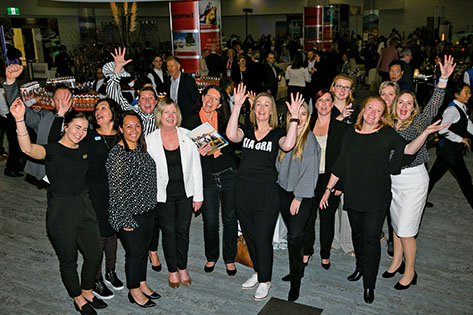 Former Facebook CEO for Australia and New Zealand, Stephen Scheeler, told of how he was initially daunted at being the "older guy" in Silicon Valley.
"Pocket Rocket" Samantha Gash, an endurance athlete and social entrepreneur, shared video footage showing some of the lowest points as she embarked on the gruelling 4Deserts run.
She was the world's first female – and youngest person – to complete the event, and talked about how this inspired her efforts for charity.
Barry Markoff, chief executive of ICMI, said: "Our partnership with Get Global has shown how speakers of such diverse backgrounds can be integrated into a trade event, sparking
many conversations on the exhibition floor, and no doubt, back in the office."
Get Global 2018 saw over 250 senior buyers meet and network with 140 exhibitors from 20 countries.