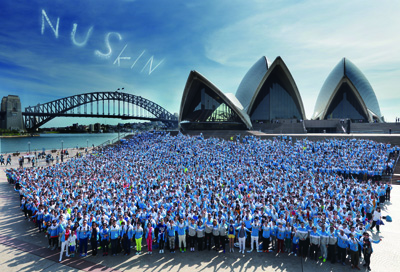 The direct selling company Nu Skin took Sydney by storm in April with 4,000 of its incentive qualifiers from mainland China, Taiwan, Hong Kong and Macau descending on the city for the company's Greater China Success Trip.
Nu Skin reserved the whole of Darling Harbour for its exclusive use – the first time the government had allowed a corporate group to commandeer the landmark – and took over Sydney Town Hall for a delegates' "luxury dinner". It also booked out Olympic Park for its Five Success Motives Seminar.
The company's incentive qualifiers even managed to get into the Guinness World Records, successfully mounting a claim for the highest number of people taking part in a "painting wood puzzle".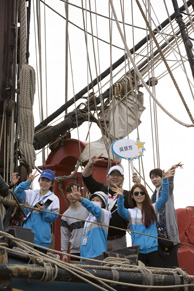 Nu Skin organised its large-scale visit in an environmentally friendly way, using an app to announce its activities without printing any publicity material – saving on the use 140,000 sheets of A4 paper, equalling two tonnes of wood. It also reduced the number of water bottles by 18,000, and used Global Organic Textile Standard certified cotton fabric for its jackets.
Entertainment included a spectacular aquatic theatre event at Cockle Bay, with a floating stage, water screens, lasers and fireworks.
Delegates also visited the Australian National Maritime Museum, witnessing its VIVID 2016 light festival and striking new A$12m interactive experience Action Stations, which features a dramatic immersive cinematic experience recalling sailors' memories on board the vessels HMAS Advance, HMAS Vampire and HMAS Onslow.
During the five-day programme, Sydney Showground, Triumph Leisure Solutions and Greater Event hosted and organised a conference and banquet, which involved a chartered VIP train with 150 coaches, 450 casual staff and five temporary kitchens.
Peter Thorpe, Sydney Showground's general manager, said it was "an honour to host an event of this size and calibre". "I'm proud of the venue's reputation for delivering high-quality, large-scale events requiring precise timing. Being chosen to host Nu Skin is testament to this award-winning team's ability," he said.
Business Events Sydney (BESydney) CEO Lyn Lewis-Smith said the event was one of the largest incentive wins in BESydney's 44-year history and one of the largest incentives to ever hit Australia's shores.
The Nu Skin Greater China Success Trip bid involved the commitment and collaborative efforts of "Team Australia" – BESydney, Destination NSW, Tourism Australia, Sydney Harbour Foreshore Authority and Sydney Airport Corporation.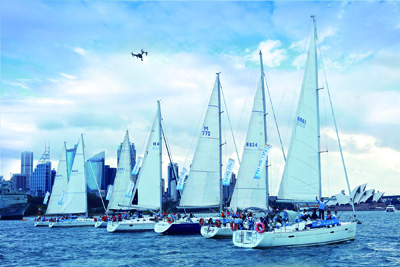 Tourism Australia managing director John O'Sullivan said: "Our team in China regularly supports bids such as the Nu Skin Greater China Incentive Programme 2016. Australia's credentials for hosting large scale events such as this are strong."
Nu Skin delegate Wu Chen Er, from Taiwan, said he was "excited and moved" by the trip, especially the sky writing. "It was hard to believe that all 4,000 of us were standing in front of the Opera House with a plane writing Nu Skin above our heads. It was amazing."
Nu Skin Greater China regional president Andrew Fan praised the support given by events organisers in the Australian capital. "Sydney has exceeded every expectation," he said. "Throughout this journey its stakeholders have united for a cohesive, whole-of-city approach which we have not witnessed before."
Avis Chau, vice president of Nu Skin Greater China and general manager of Hong Kong and Macau, said she was impressed with the way the Sydney authorities had allowed the "crazy production" of a floating stage in Darling Harbour.
"I would like to express my thanks to the Sydney government for giving us this huge support, not only allowing us to achieve this unbelievable production, but also assisting us with the closing of Darling Harbour and Pyrmont Bridge to achieve our wish. This action really impressed our participants."